The private lives of celebrities fascinate the general public. Their personal styles and influence impact trends from popular culture to hairstyles. And when it comes to how these high-profile figures really live, many jump at the opportunity to glimpse into their realities via their often glamorous abodes. Every home showcases its owner's styles, interests, and creature comforts. Some opt for white walls and open spaces, while others choose cozier finishes and pops of color.
For more than a century, Architectural Digest has been highlighting beautiful homes and the glittering personalities that live in them. The publication, which now publishes nine international editions, has its finger on the pulse when it comes to fresh, bold, and innovative design and architecture. A popular offshoot of the magazine is its YouTube channel, which boasts 5.94 million subscribers. One of its series is Open Door, which offers a glimpse into the lives of celebrities and their multimillion-dollar homes.
Using viewer counts and data from March 7, 2022, Lazzoni Modern Furniture ranked the 15 most popular celebrity homes exhibited on Architectural Digest's YouTube channel. Ten out of the 15 homes on the list were located in Southern California, with six situated in Los Angeles proper, two in Beverly Hills, one in Hidden Hills, and one in Calabasas. The values of each home are estimated based on information provided by the respective Architectural Digest videos or news reports and represent what each celebrity or couple paid for their home.
Take a gander at these gems of domiciles with this list.
#15. Jensen and Danneel Ackles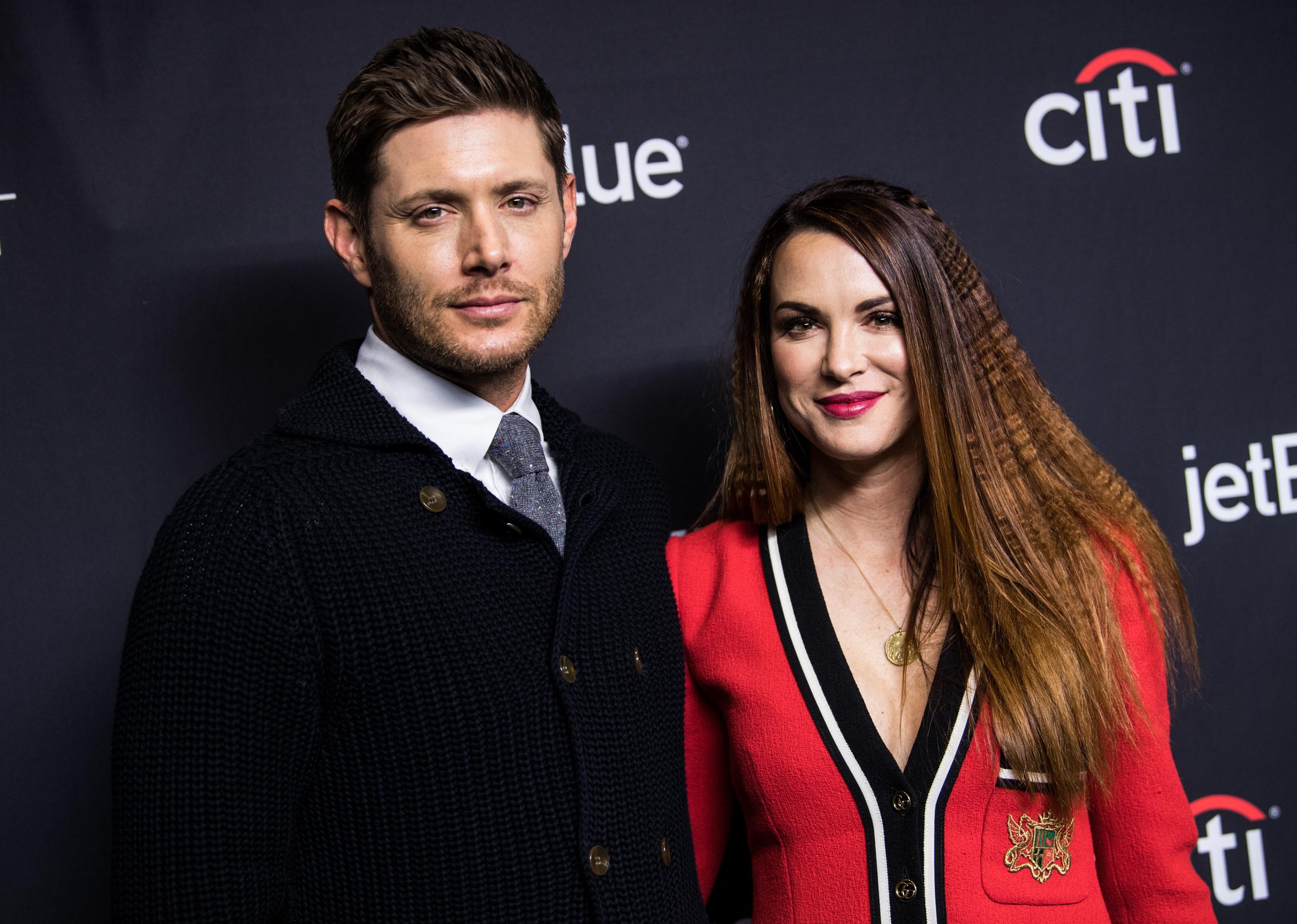 Emma McIntyre // Getty Images
– Video views: 11.7 million
– Release date: Nov. 28, 2018
– Home location: Austin, Texas
– Value: $7.8 million (assessed value in 2021)
– Built: 1960
– Size: 8,172 square feet
This gorgeous light-filled property showcases Jensen (of "Supernatural" fame) and Danneel Ackles' rustic but modern style with plenty of room for their three children. As the couple explains in their home tour, they fell in love with the house despite it not being on the market and convinced the former owners to sell it to them.
The property boasts an open-screen sunroom porch facing the lake, a serene pool deck, a sunken living room, and a wine cellar. The master bath features a gorgeous lake-facing window where the couple can soak while taking in the view. The house is an excellent blend of metallic geometrical modern elements and woodwork, with elements of soft shabby chic creating a cozy feel for the large family.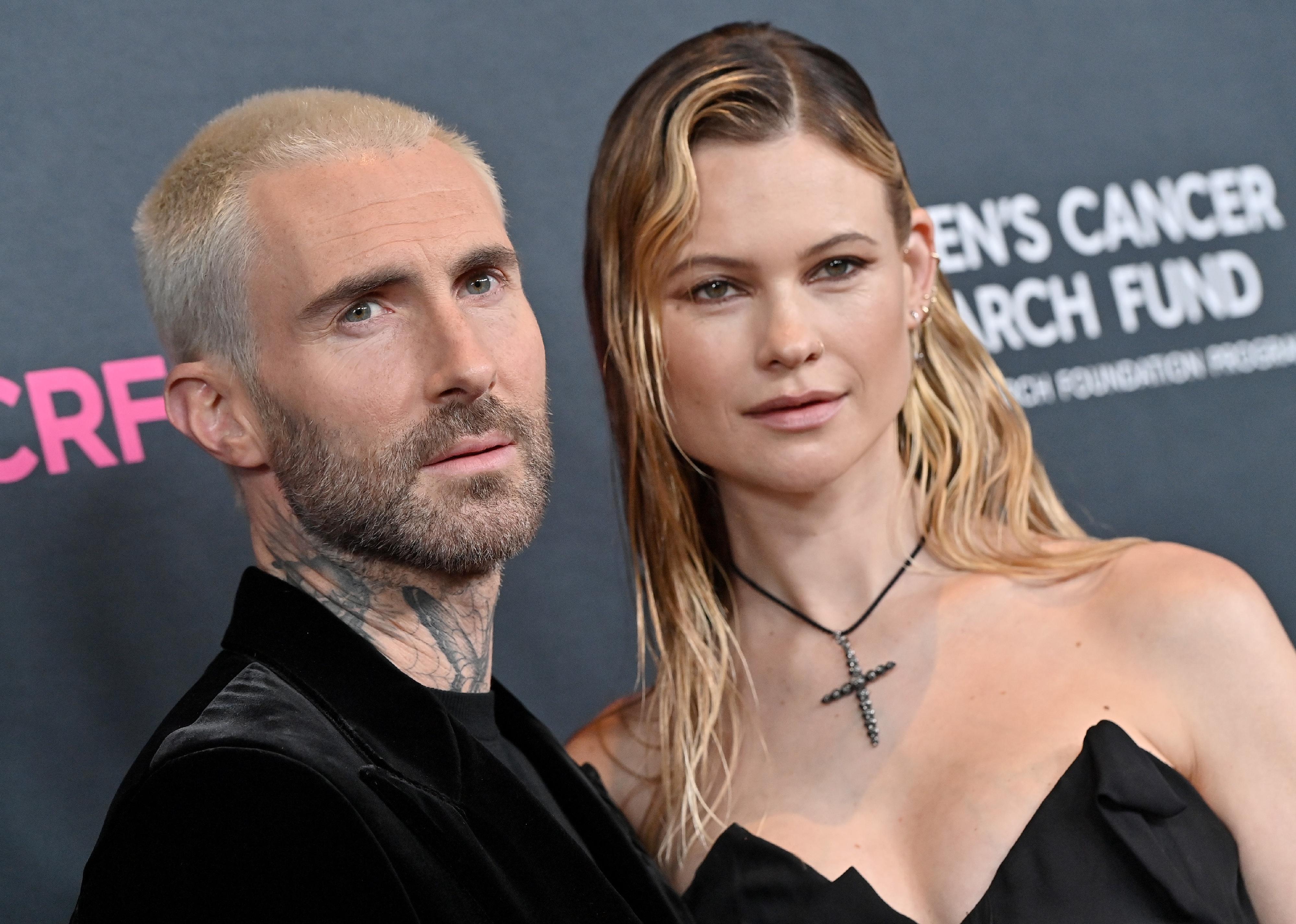 Axelle/Bauer-Griffin/FilmMagic // Getty Images
#14. Adam Levine and Behati Prinsloo
– Video views: 11.9 million
– Release date: Aug. 3, 2021
– Home location: Los Angeles
– Value: $32 million
– Built: 1940
– Size: 16,000 square feet
Maroon 5 lead singer Adam Levine and supermodel Behati Prinsloo invited Architectural Digest into their home in 2021. A serene space in the Pacific Palisades, the residence boasts amenities like a home theater and game room, an outdoor sunken conversation pit, a bar, and a picturesque tree-lined pool. The chic interior throughout was curated and mastered by Clements Design upon being purchased by Levine and Prinsloo from then-couple Jennifer Garner and Ben Affleck in 2018 for $32 million.
This one-story Cliff May ranch house is large without feeling overwhelming, with Prinsloo noting: "We were attracted to this place because it felt homey. You could tell that kids had lived here before." Hand-chosen and eclectic art pieces by various famed artists are evident throughout the home. Actor Gregory Peck and producer Brian Grazer are among the famous past owners of the property, which sold for $51 million in May 2022.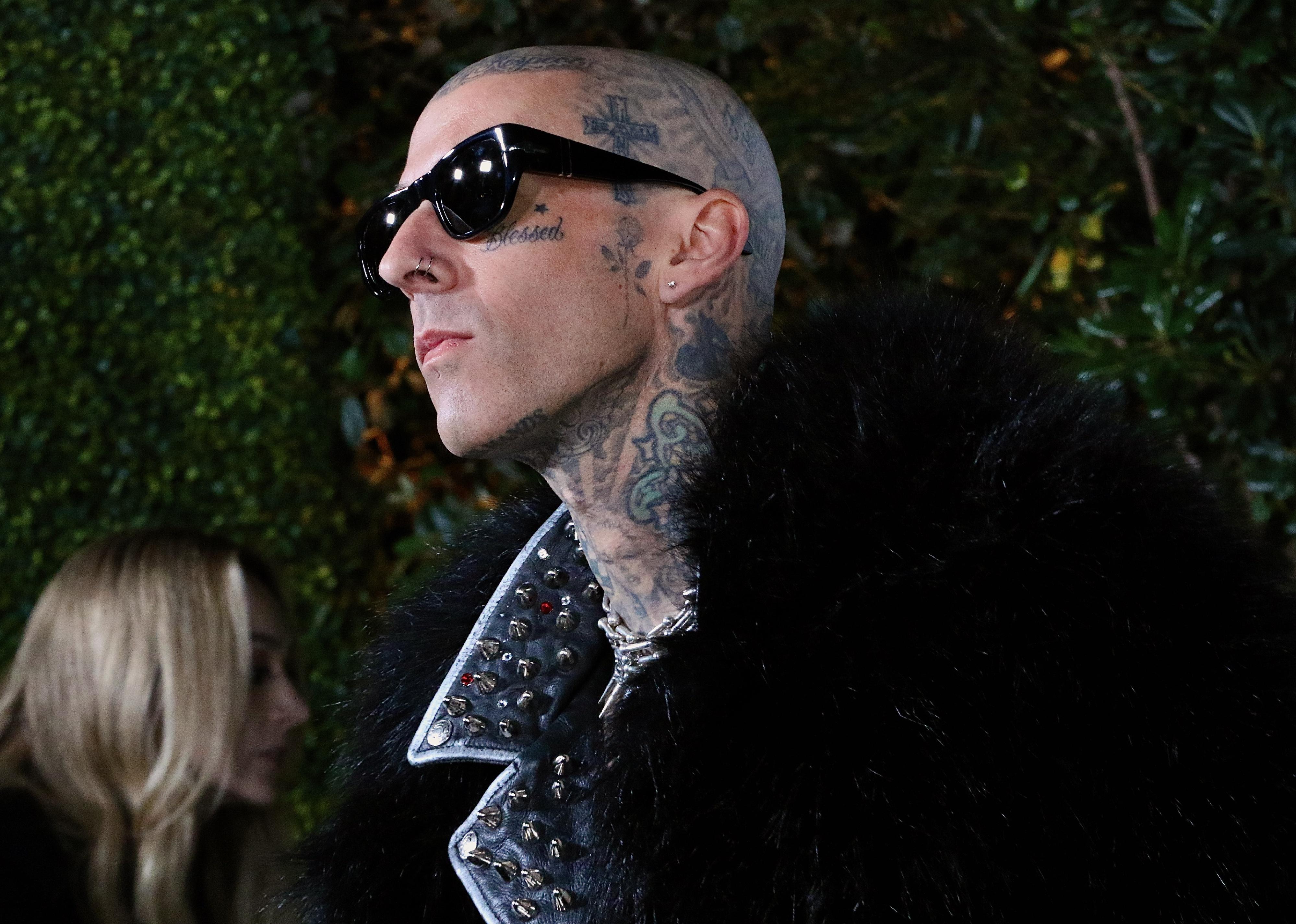 Robin L Marshall/WireImage // Getty Images
#13. Travis Barker
– Video views: 14.1 million
– Release date: May 19, 2022
– Home location: Calabasas, California
– Value: $9.5 million
– Built: Data not available
– Size: 10,198 square feet
In 2007, famed Blink-182 drummer Travis Barker purchased this stylish Calabasas home, a one-story creative space designed with his blended family in mind. Barker brought on famed designer Waldo Fernandez to reimagine his abode of 16 years, giving the designer full control. Barker's house was renovated while he was on tour, and the end result—a calm, breathable, and livable space with light-filled windows and minimal walls—was a happy surprise for the drummer.
The house is curated without feeling delicate, a livable space offering ample room for Barker and wife Kourtney Kardashian's children to live and play comfortably in, with careful attention put into communal spaces such as the kitchen, entertainment room, living room, outdoor living area, and the dining room. The home also offers quiet nooks showing Barker's unique styles and interest in art. Amenities include a recording studio, a home theater, a four-car garage, and an outdoor pool.
Barker's soft-spoken presence is surprising but refreshing for a rock star, and the love put into his family and his home shines through in the video as he warmly remarks on his children learning to swim in the home's pool, biking through the hallways, and handmade gifts from Kardashian and her daughter making appearances in his master bedroom.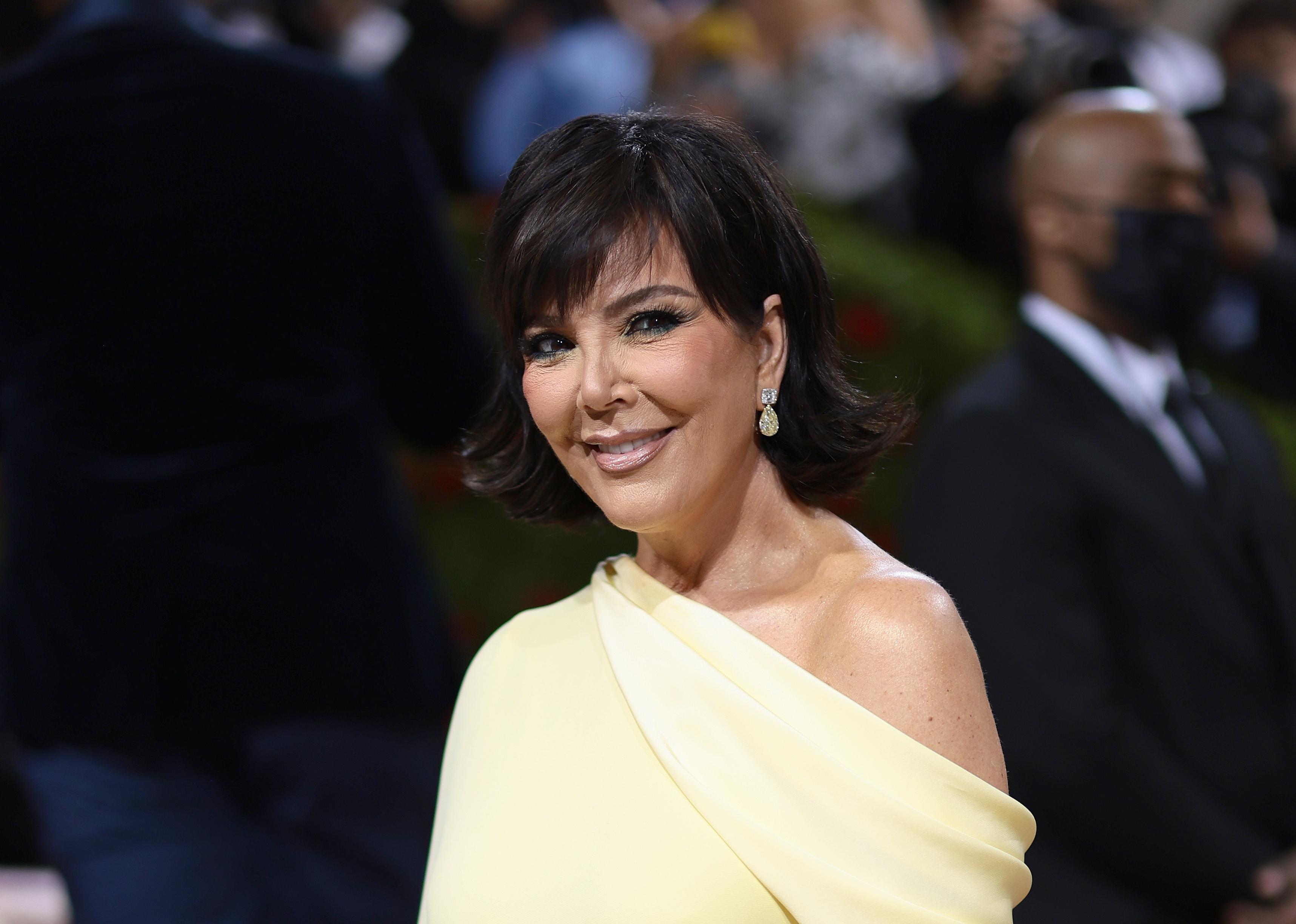 Dimitrios Kambouris/Getty Images for The Met Museum/Vogue // Getty Images
#12. Kris Jenner
– Video views: 14.5 million
– Release date: Feb. 6, 2018
– Home location: Hidden Hills, California
– Value: $9.9 million
– Built: Data not available
– Size: 9,400 square feet
Kris Jenner's style is committed to bringing calm into the space designed by Tommy and Kathleen Clements and Waldo Fernandez, and her home reflects this with white, open spaces full of light and pops of color from art, books, plants, and other tasteful items. Jenner has an array of standout pieces displayed during the tour, including a Charlotte Perriand-designed credenza previously owned by Ellen DeGeneres and a François-Xavier Lalanne sheep sculpture. An Yves Klein "Blue Venus" is displayed in a glass case before Jenner shows off her powder room.
The somber bathroom creates a stark contrast from the bright whites throughout the house, with dark stone countertops, black walls, and metal frames creating an industrial space, balanced by the art and pink-and-yellow bouquet of roses on the vanity. Jenner calls her kitchen "the heart of the house," with plenty of room for hosting and cooking with her extensive family. Silver accents, a marble backsplash and countertops, and dark cabinets create a chic and functional look for the space.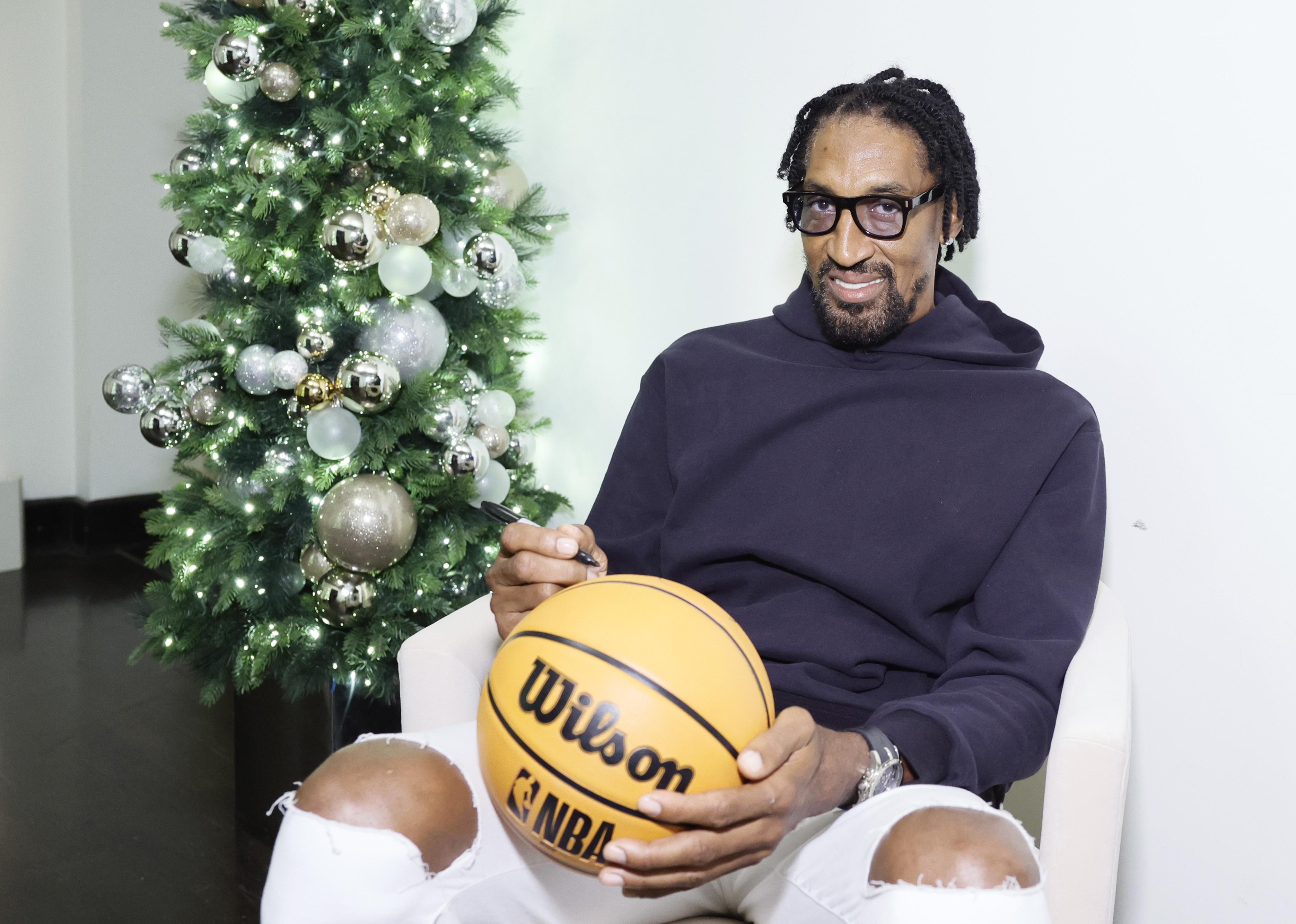 Stefanie Keenan/Getty Images for Neiman Marcus // Getty Images
#11. Scottie Pippen
– Video views: 15.0 million
– Release date: Sept. 9, 2020
– Home location: Chicago/Highland Park, Illinois
– Value: $1.8 million (sold price in 2021)
– Built: 2003
– Size: 10,000 square feet
Former professional basketball player Scottie Pippen purchased this Chicago home in 2004, and the star's humble nature in the video gives no indication he's won two Olympic gold medals and has been an NBA All-Star seven times, though his trophy case (now shared with his family) makes an appearance. His mansion in Chicago's Highland Park suburb has many enviable amenities, including a sauna, a private movie theater, an indoor half-basketball court, a wine cellar, and a game room.
The kitchen is large but unpretentious, with Pippen calling it "the coolest place in the house," a space offering light-filled windows facing the trees, high ceilings, and plenty of hosting space. The home also boasts an incredible outdoor area, complete with a 10-foot-deep pool and a hot tub facing a weatherproof TV. A gas and charcoal grill where Pippen enjoys grilling steaks is also on display. Pippen sold the 13-room mansion in 2021 after spending five years on and off the market.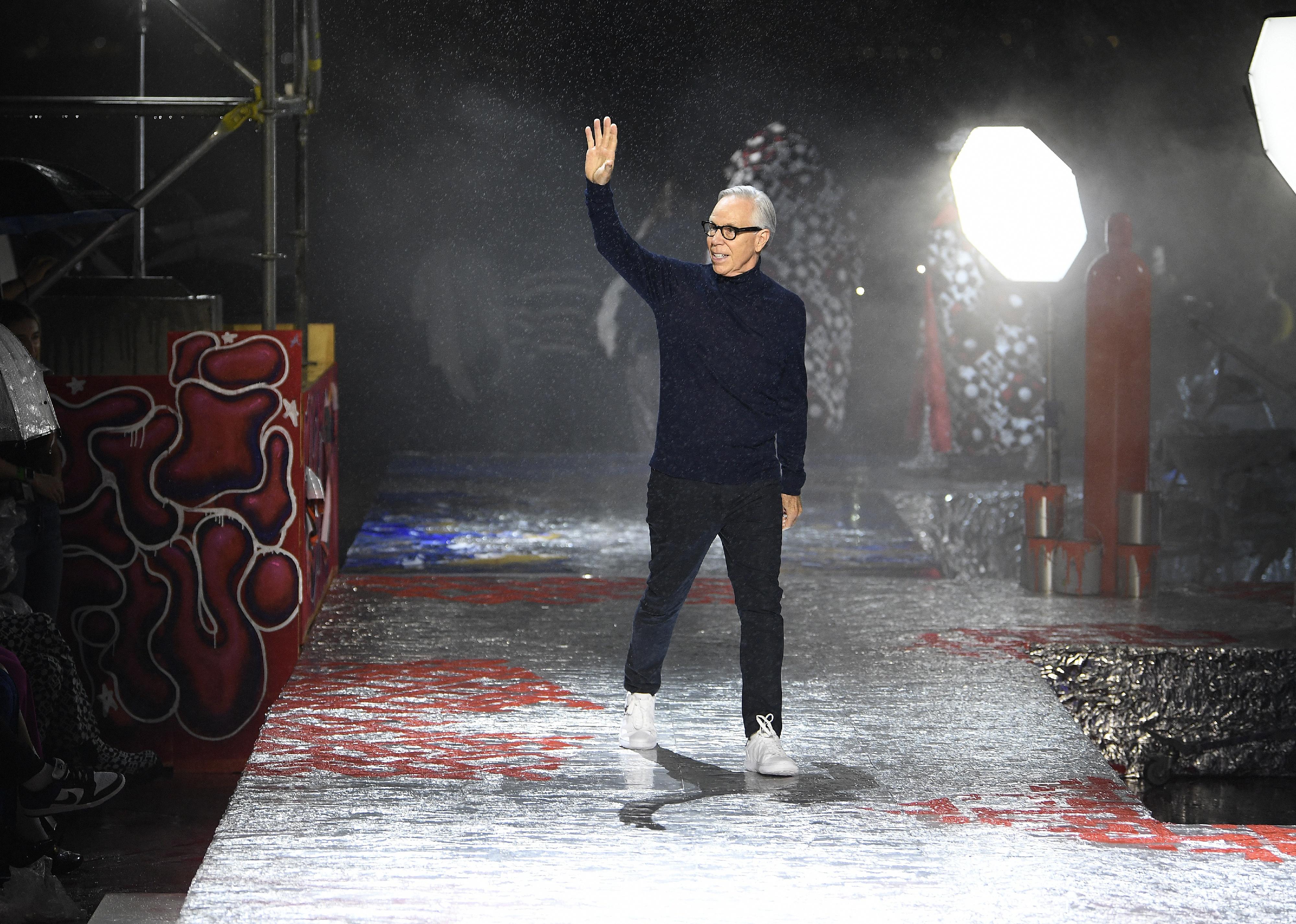 Giovanni Giannoni/WWD // Getty Images
#10. Tommy Hilfiger
– Video views: 15.6 million
– Release date: April 25, 2018
– Home location: New York City
– Value: $31.2 million (sold price in 2019)
– Built: 1907
– Size: 5,600 square feet
Tommy Hilfiger is known as one of the biggest names in fashion design, and it's no wonder that he and wife Dee Ocleppo's space is curated with fantastic attention to detail. The two-story luxury penthouse suite was purchased by the couple in 2008 for $25.5 million. Notable celebrities who have stayed in the home even before Hilfiger's purchase include Marilyn Monroe, the Rolling Stones, and the Beatles. The architecture is extravagant, with views overlooking Central Park and 59th Street.
The couple's children have all added special touches to their rooms, but perhaps none make a statement as much as their teenage daughter's. Her room is affectionately dubbed "The Lilac Room" due to its varying shades of purple. Hilfiger's office is lined with bookshelves and shows off an original New York Times sign from their headquarters on 43rd Street. A funky living room shows off glossy black walls lined with animal print, plush white couches, and red accents throughout. The couple sold the penthouse in 2019 for just under $31.3 million.
Greg Doherty/Getty Images for DIRECTV // Getty Images
#9. Nicole Scherzinger
– Video views: 16.5 million
– Release date: Oct. 11, 2019
– Home location: Los Angeles
– Value: $3.7 million
– Built: 1990
– Size: 4,602 square feet
Nicole Scherzinger's Los Angeles home, located above the Sunset Strip, overlooks the cityscape upon entering, with a large window and glass balcony offering a panoramic view. Also on display is a single slab charred Big Leaf maple tree dining table Scherzinger co-designed with Uhuru, capturing the natural movement and grain of the wood with smoothed live edges.
The Pussycat Dolls' lead singer professes a love for arts, so many of her pieces are specially commissioned works from artists, including a piece by street artist RETNA. The piece, which occupies a high-visibility area in Scherzinger's home, has a prominent tear, which has been sewn back together by his mother—a detail that made the artwork even more precious to its owner.
Upstairs, a piano sits just off the performer's bedroom and faces another fantastic city view. The house follows a mostly monochromatic theme throughout, with the notable exception of the private movie theater, which Scherzinger designed with plush pink sofa beds, lavender carpet, and olive green walls. The singer put the four-story abode on the market in 2020 for just under $8 million.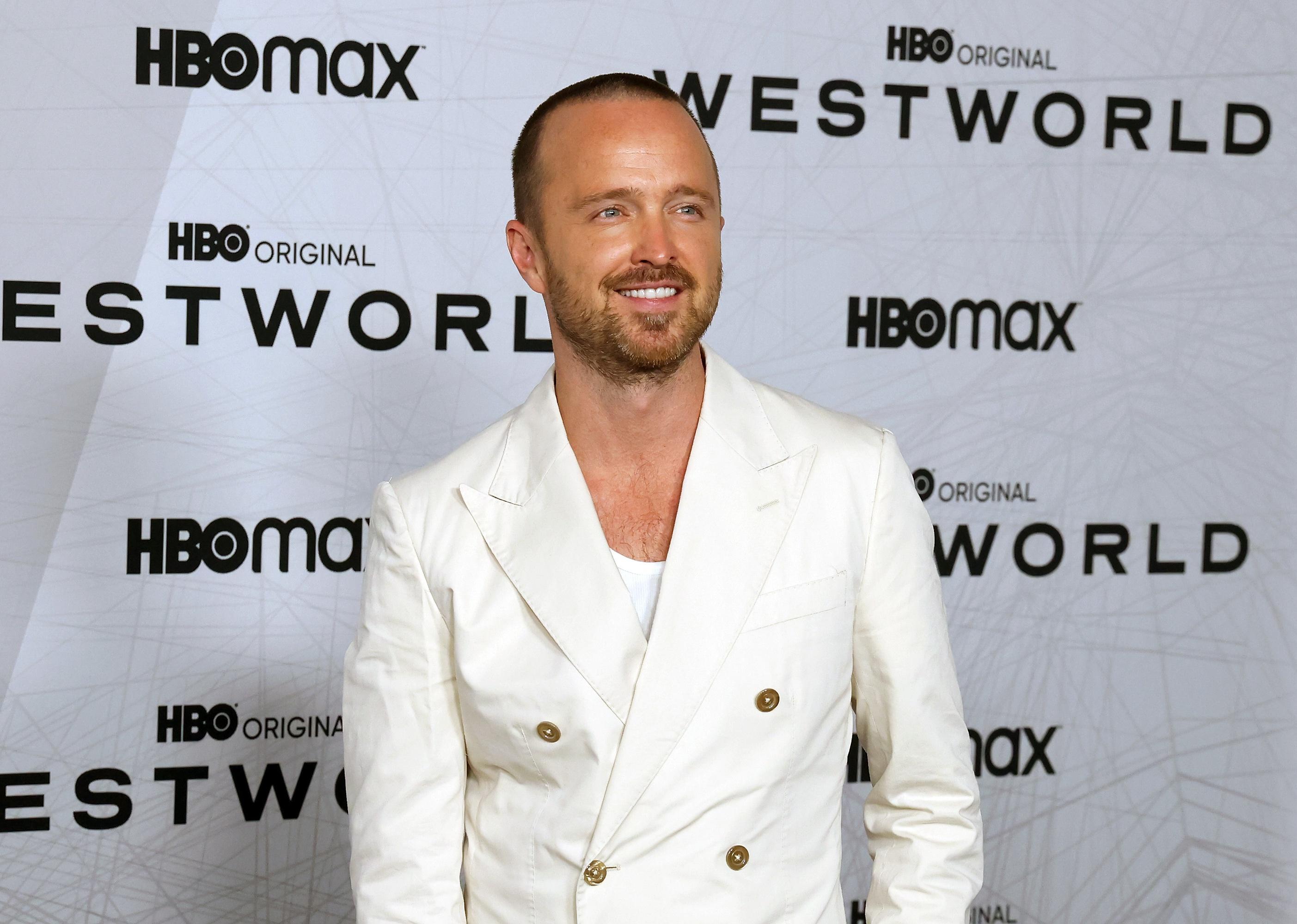 Taylor Hill // Getty Images
#8. Aaron Paul
– Video views: 17.4 million
– Release date: Feb. 11, 2020
– Home location: McCall, Idaho
– Value: Data not available
– Built: circa 2019
– Size: Data not available
"Breaking Bad" and "Westworld" star Aaron Paul and his wife, director Lauren Parsekian, may have built their Idaho home from scratch, but, in Paul's words, it was important his family's home felt "like it had been there forever." To capture this feeling, three Amish barns were used to build the wooden frame of the house. The couple also has a Montana moss rock fireplace—weighing about 26,000 pounds—that grounds their living room space. According to the couple, it had to be craned in before the ceiling was put in.
The main room has floor-to-ceiling windows overlooking the river and falling snow, plus a window seat where the couple enjoys a game of backgammon with their morning coffee. The home has a rustic log cabin feel, with natural materials and deep tones throughout. The home feels open and serene, with minimalist modern touches and gorgeous exposed natural stone, and even a reclaimed cedar wood sauna. The basement level, which the couple called the Raven's Den, offers a different, speakeasy-style feel with a whiskey lounge, a pool room, and a home theater.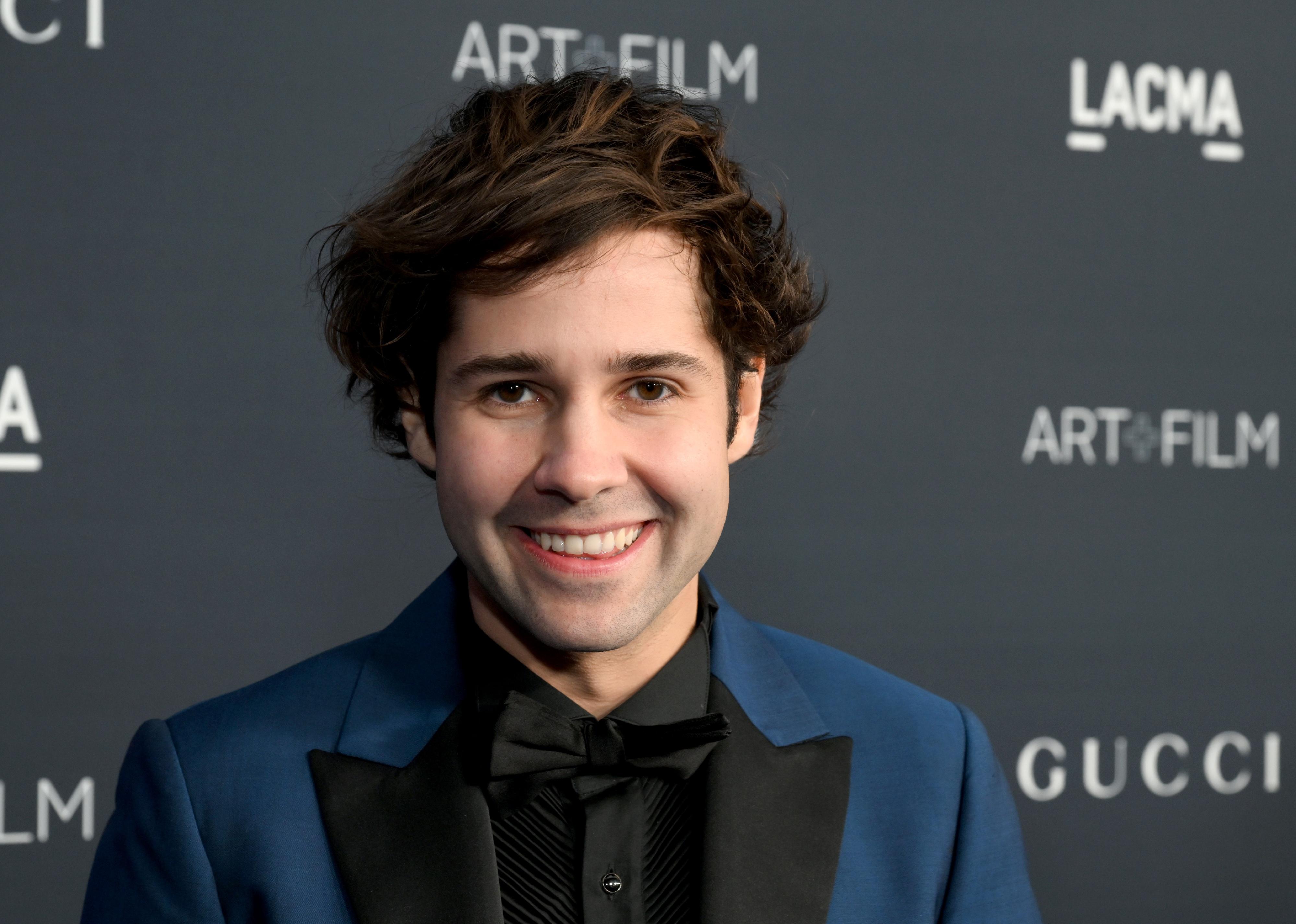 Michael Kovac/Getty Images for LACMA // Getty Images
#7. David Dobrik
– Video views: 25.2 million
– Release date: June 24, 2019
– Home location: Los Angeles
– Value: $2.5 million
– Built: 1953
– Size: 2,887 square feet
YouTuber and internet personality David Dobrik said that upon visiting his Studio City home as a potential buyer, he immediately knew it was the house he would live in. The living room sports an LED "clickbait" sign and plush white Cloud couches designed by Timothy Oulton with a posh electric fireplace and family pictures around the television. The kitchen flows right into Dobrik's recreational space, which includes a pool table, a large gumball machine, and a hand-held flamethrower.
The backyard opens onto a panoramic view of Los Angeles with a fire pit, a pingpong table, and a large lawn. Dobrik also shows off his Tesla, which has a whoopie cushion option for pranking passengers, and a cherry red Ferrari. The controversial star closed on a $9.5 million mansion in Sherman Oaks in 2020 and is now listing the home featured in the video for rent at $29,000 per month.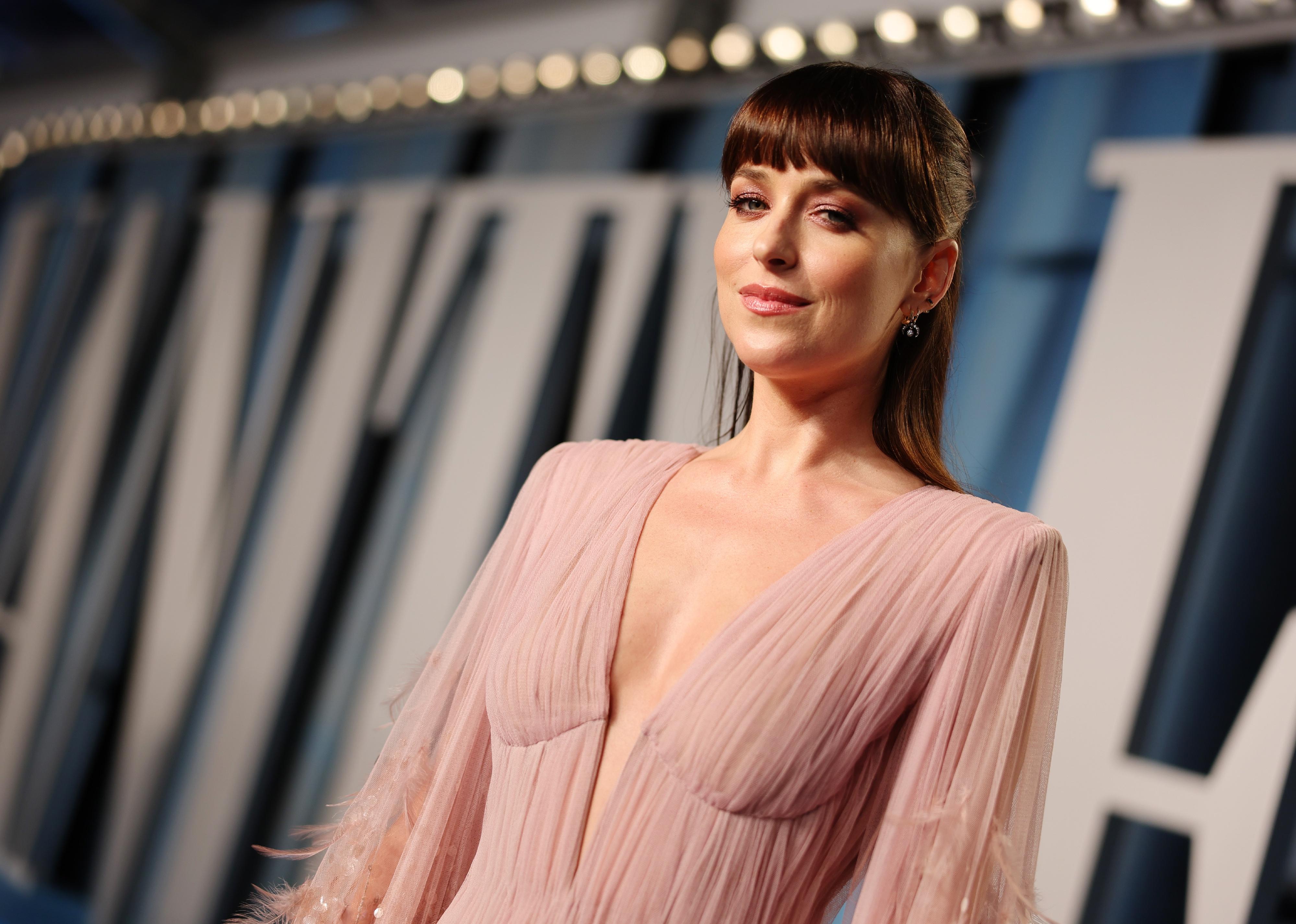 Rich Fury/VF22/Getty Images for Vanity Fair // Getty Images
#6. Dakota Johnson
– Video views: 26.3 million
– Release date: March 11, 2020
– Home location: Los Angeles
– Value: $3.5 million
– Built: 1947
– Size: 3,210 square feet
Actress Dakota Johnson's home is a lush, bamboo-lined oasis filled with vintage furniture, shelves of books and records, and natural wood. The home was designed by Carl Maston, and art and photographs line the walls, notably a picture of Hunter S. Thompson, who was a self-professed godfather figure to Johnson, and an Alice Mann photograph of marching band girls in South Africa.
The house feels cozy and warm, with a small green kitchen, a wood-walled dining room with a glass tabletop to accentuate the rug on the floor, and an outdoor pool and backyard, which offers privacy with citrus trees and bamboo. Johnson draws attention to a dark wooden table and outdoor chairs made from the wood of Winston Churchill's yacht. The house was previously owned by Ryan Murphy before Johnson bought her first home, and from the treehouselike appeal of it, the place makes one feel far removed from Los Angeles.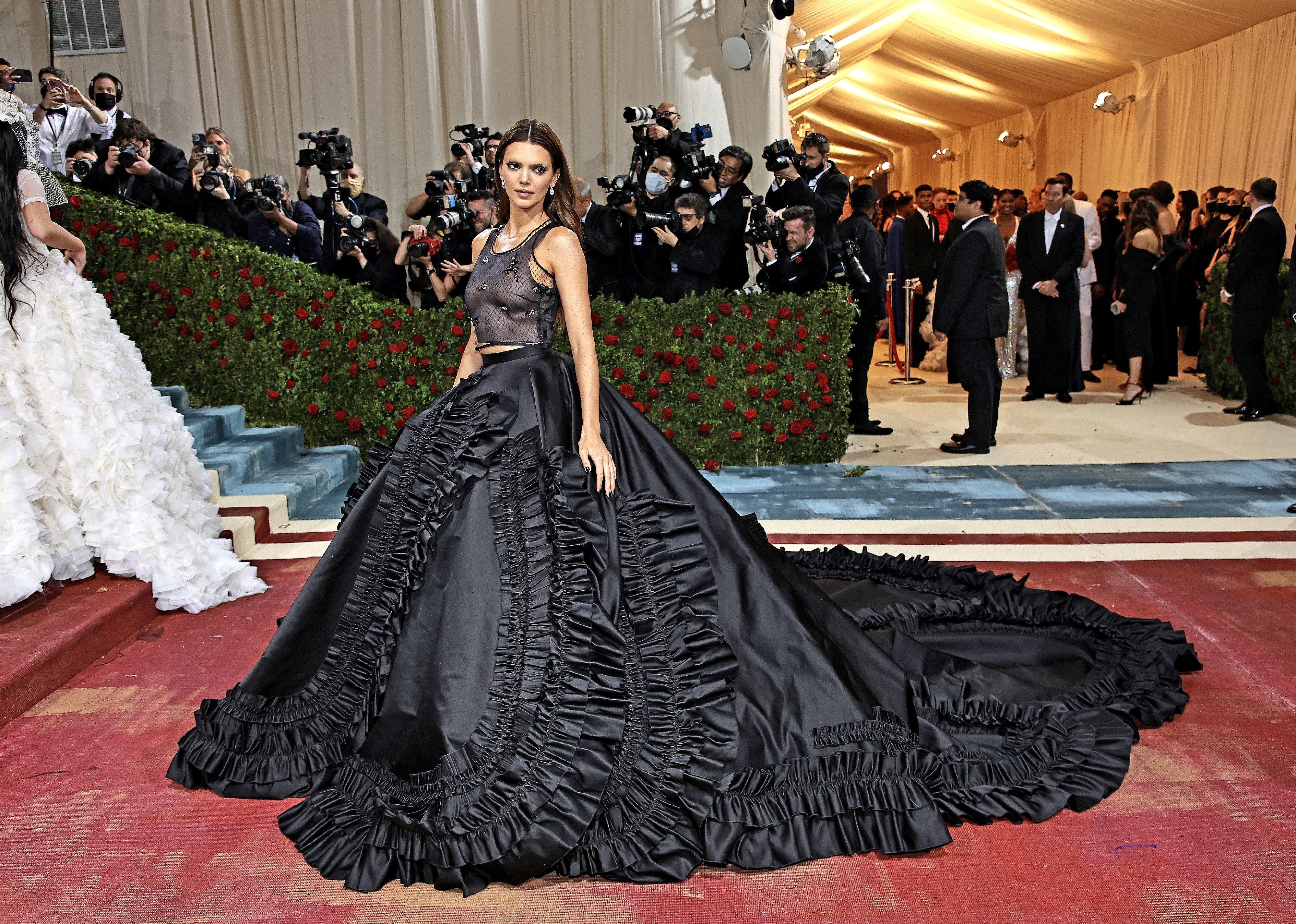 Dimitrios Kambouris/Getty Images for The Met Museum/Vogue // Getty Images
#5. Kendall Jenner
– Video views: 26.5 million
– Release date: July 29, 2020
– Home location: Beverly Hills, California
– Value: $8.5 million
– Built: 1991
– Size: 6,625 square feet
Model Kendall Jenner's home—purchased for $8.55 million in 2017—is a peaceful, meditative space curated to ease her busy mind and lifestyle. Once lived in by Charlie Sheen, the home went through a full remodeling after Jenner purchased the property. Like her mother, Kris Jenner, Kendall reached out to Tommy and Kathleen Clements and Waldo Fernandez to design and renovate the home over the course of a year. Earthy architectural elements and furniture pieces balance well with fun art pop pieces, and the curved entryways offer a softness to the space.
Upon entering, viewers are shown a James Turrell light piece entitled "Scorpius, Medium Elliptical Glass." Other art pieces featured are those by Barbara Kruger, Raymond Pettibon, and Tracey Emin. Kendall uses her kitchen heavily, and the gorgeous room boasts forest green cabinets and a marble backsplash and counters. A dark and cavelike powder room showcases a natural stone sink Kendall estimates to be 300 pounds, and a light-filled hallway is lined with glass doors leading into a serene courtyard. The house includes a painting studio the runway star converted from a home theater and an original blue-tiled Spanish-style pool.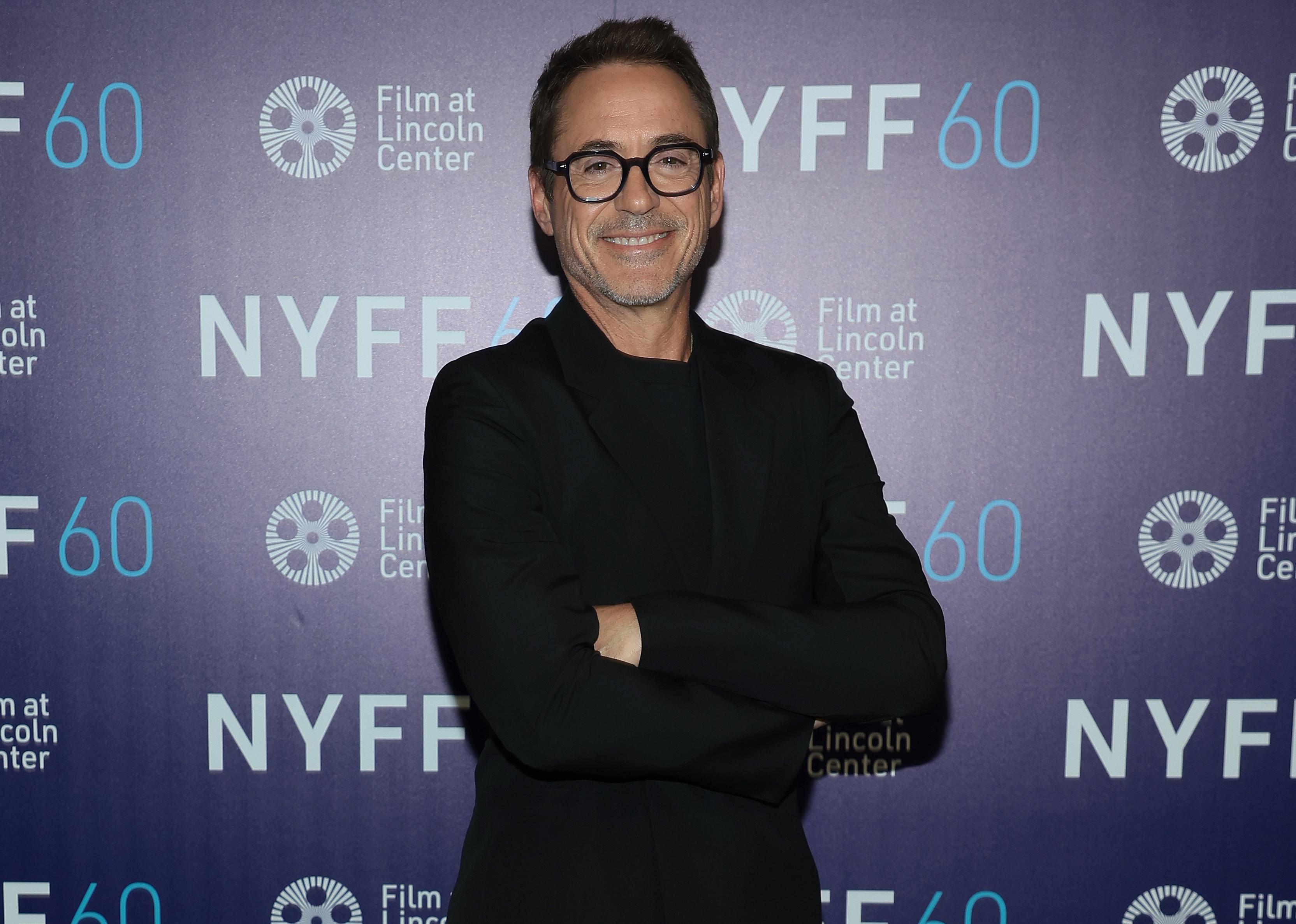 Dimitrios Kambouris/Getty Images for FLC // Getty Images
#4. Robert Downey Jr.
– Video views: 28.7 million
– Release date: Oct. 30, 2017
– Home location: The Hamptons, New York
– Value: $10.5 million
– Built: circa 1885
– Size: 8,500 square feet
Robert Downey Jr. and wife Susan Downey purchased the famed Edward DeRose Windmill Cottage in 2017. The home is not a functioning windmill but an eclectic choice by the designer, mimicking the original East Hampton windmill. The home and guest house sits on four acres, offering such amenities as a tennis court, pool, and sprawling gardens (although these elements are not shown in AD's video).
Despite being Hollywood elites, the couple's home feels down to earth and not overly designed, emanating a cozy feeling with curated art pieces and plushy furniture. The home boasts 11 bathrooms, seven bedrooms, and an office and library enclosed within the mock windmill. Susan's office sits at the top of the windmill up a steep set of stairs, where the cats have full reign of the cozy wood-lined spire.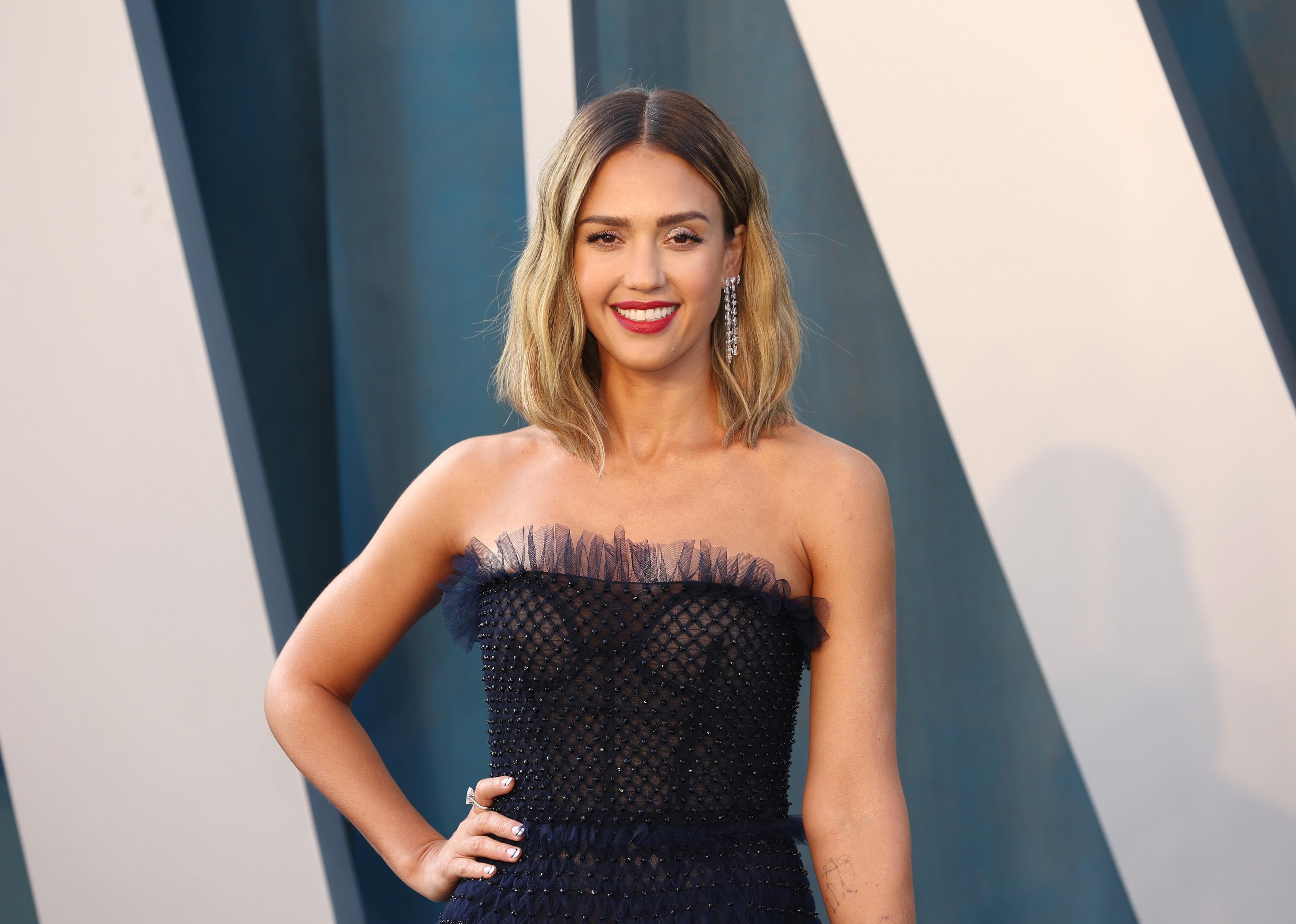 Arturo Holmes/FilmMagic // Getty Images
#3. Jessica Alba
– Video views: 36.6 million
– Release date: May 23, 2019
– Home location: Beverly Hills, California
– Value: $9.9 million
– Built: Data not available
– Size: 8,829 square feet
Jessica Alba opened her home to Architectural Digest with baby Hayes in hand and her two daughters Honor and Haven in tow. The grandiose home underwent drastic changes upon its purchase in 2017, with Alba teaming up with Clements Design to capture a new feel for her home. The actress enjoys classic and modern French design and natural materials, which are showcased throughout the home's chic design. A lovely feature is a wall dedicated to Alba and her husband's ancestors and family, honoring the couple's Mexican and African American heritage.
The open spaces are kid-friendly, with a vast manicured lawn and a play structure handed down by a friend. The large outdoor dining area is perfect for barbecues. The children have their own bedrooms where their personalities can shine. Slipcovers by Clements Design are used throughout the home to manage spills caused by her three children. The laundry room, with its two washers and dryers, is also designed to handle any mess made by the family.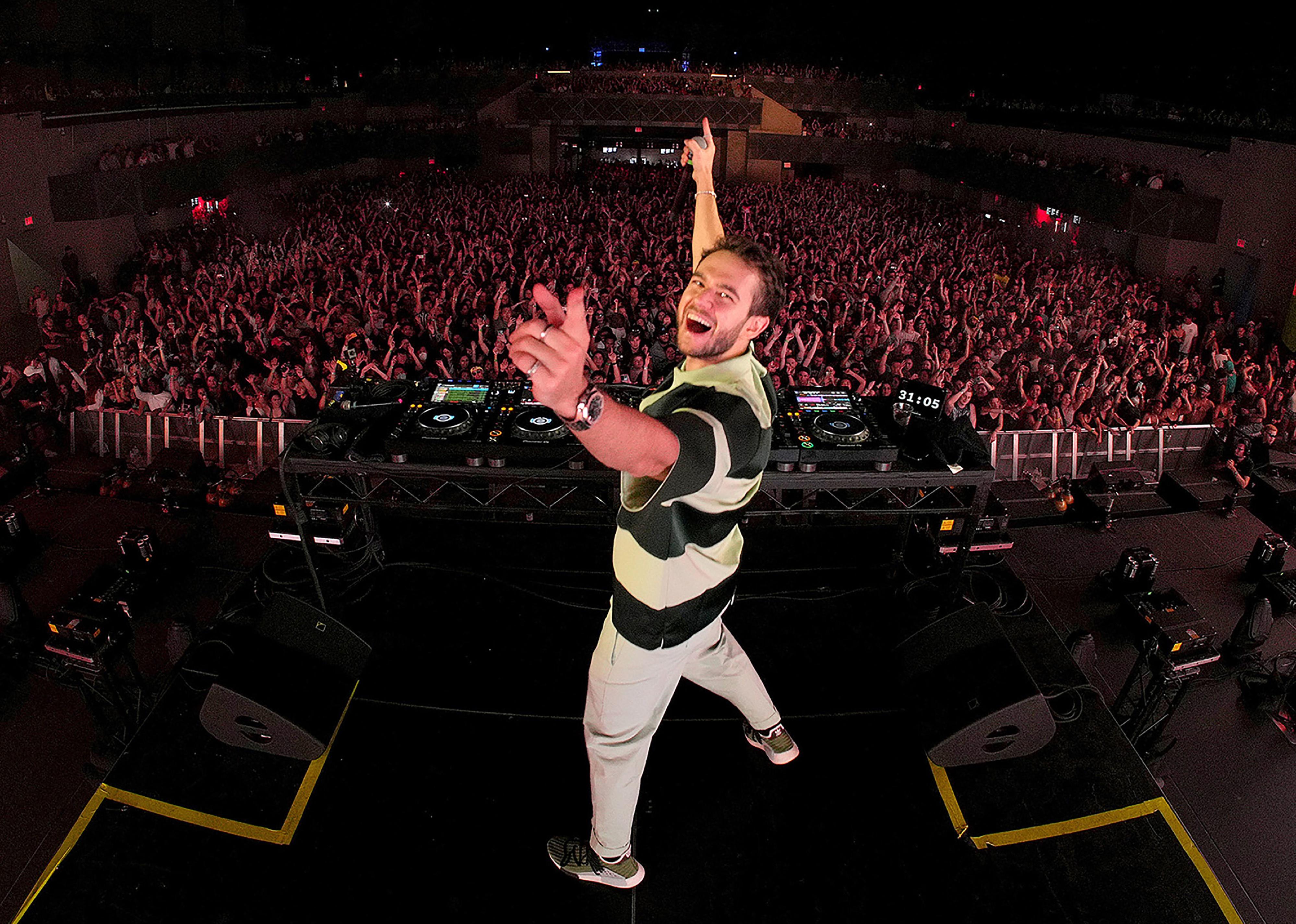 Kevin Mazur // Getty Images
#2. Zedd
– Video views: 47.6 million
– Release date: March 29, 2018
– Home location: Los Angeles
– Value: $16 million
– Built: 2016
– Size: 11,000 square feet
DJ Anton Zaslavski, known as Zedd, purchased this airy Benedict Canyon mansion in 2016. The Grammy-winning producer sticks to a monochromatic theme with natural stone and dark wooden accents throughout his space, which sits on 3.2 acres and has five bedrooms and eight bathrooms. The home is filled with light and interior ponds, huge glass windows, tall ceilings, and even a glass railing on the floating stairs to bring more air and natural light into the space. The master bedroom faces an expansive canyon with an adjoined patio for lounging and taking in the views.
The kitchen, living space, and dining are open concept, with each space flowing into the other. Outside, an infinity pool and hot tub submerged within face graceful willow trees. Fun elements of the house include ample wall space for displaying artwork in a hallway by the stairs that takes viewers to a Skittles machine at the end. The guest house also features a surprising thrill: a bowling alley. The home was sold to Kenya Barris in 2023 for $18.35 million.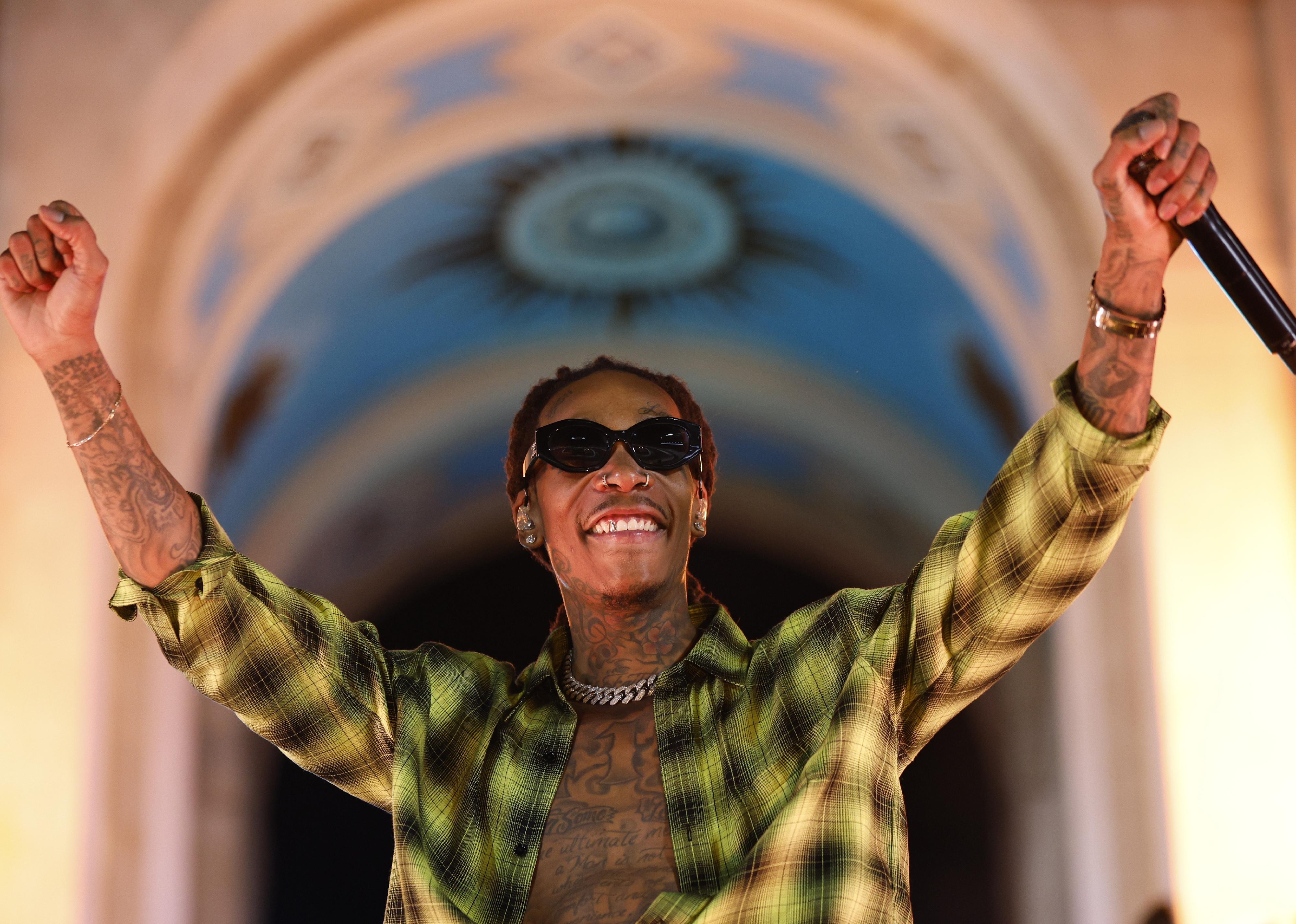 Jared C. Tilton // Getty Images
#1. Wiz Khalifa
– Video views: 53.0 million
– Release date: July 16, 2018
– Home location: Los Angeles
– Value: $4.6 million
– Built: Data not available
– Size: Data not available
Rapper Wiz Khalifa resided in this Los Angeles mansion in the city's Sherman Oaks neighborhood. The $4.6 million house, which he shared with his then-5-year-old son, boasts a large children's playroom complete with a gumball machine. Other traces of his son are evident throughout the mansion—a trampoline in the yard beside the infinity pool and hot tub, children's motorized cars parked beside his own car collection, which includes a 1962 and 1964 Impala.
The recreational room, dubbed the "gang room" by Khalifa, is cool and inviting. The rapper's love of marijuana is evident with a dab and alcohol bar, while framed album covers and awards commemorate his musical achievements. After renting the home for $16,000 each month, the rapper closed on a separate $3.4 million Los Angeles property in 2019.
This story originally appeared on Lazzoni Modern Furniture and was produced and
distributed in partnership with Stacker Studio.
---
Written by: Elena Wiedlin