With intriguing stories and expert acting, Korean dramas attract viewers from all corners of the world—not just in Asia. Netflix is betting big on K-dramas, investing $700 million since 2016 and announcing another $500 million in 2021, according to CNN.
Calling these series K-dramas can be misleading, however. While they all have high production value, are well-acted, and are often well-written, the actual genres can range from horror and thriller to romance and historical drama.
Most series are limited to a single season of about 16 episodes or fewer, but this structure allows for an ecosystem of shows set in every work and life setting imaginable. Coupled with fantastical elements, that further expands the realm of possibilities.
K-dramas are also known to feature stories with social commentary. Some of the best highlight the beauty of daily life, question societal norms, or implore the viewer to consider what is worth living for.
Stacker broke down all K-dramas streaming on Netflix with over 7,500 votes on IMDb and ranked the top 25 based on IMDb user rating, with ties broken by votes.
#25. Sweet Home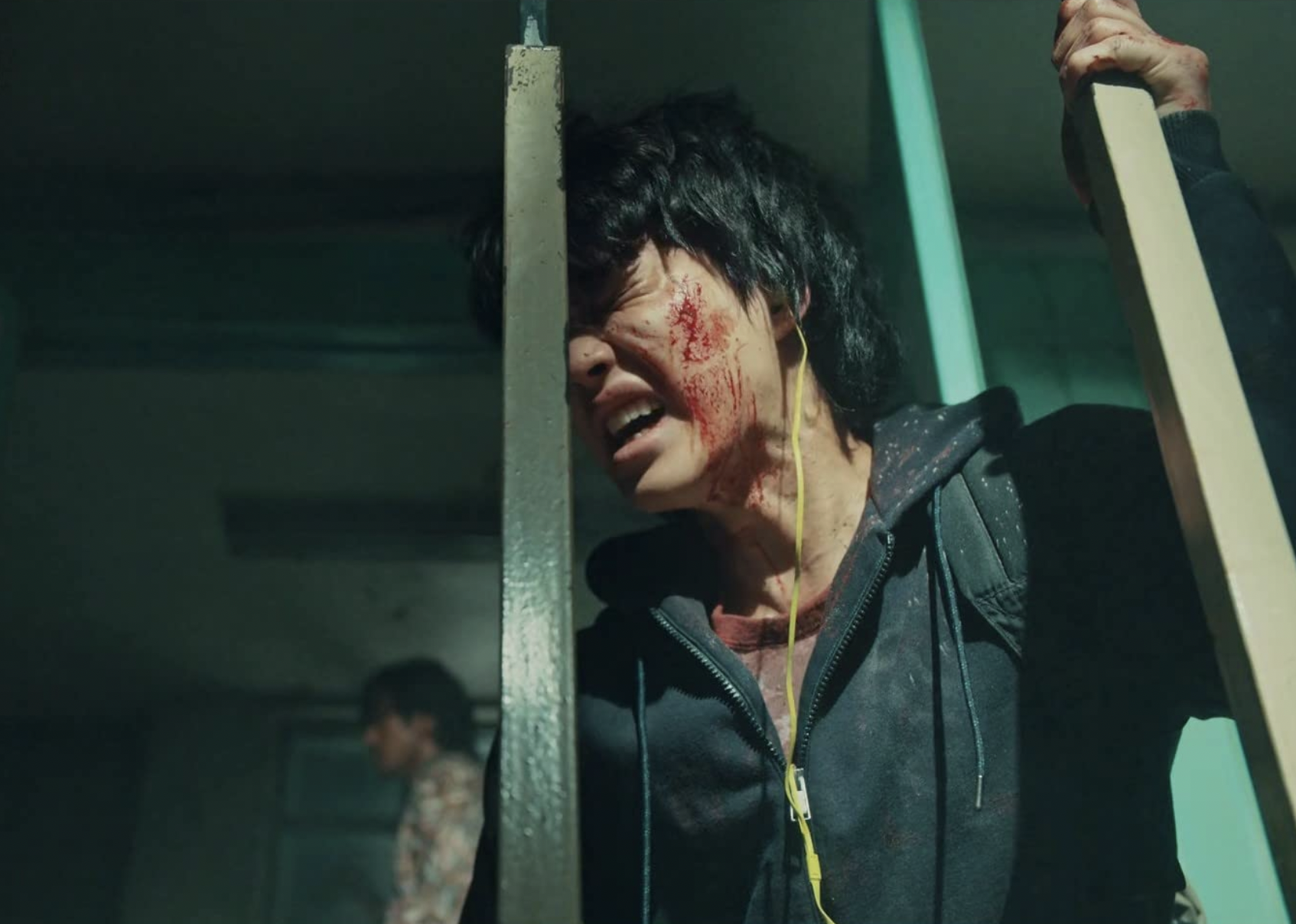 Netflix
– IMDb user rating: 7.3
– On air: 2020-present
The first episode of this horror series opens in a snowy, post-apocalyptic urban area that resembles a run-down highway. Military personnel surrounds a caved-in structure with shadowy creatures making creepy sounds nearby. A figure emerges and walks toward them, obscured by the falling snow. "Sweet Home" is a story about survival in the face of physical danger and the psychological perils of living in a world that seems to be falling apart.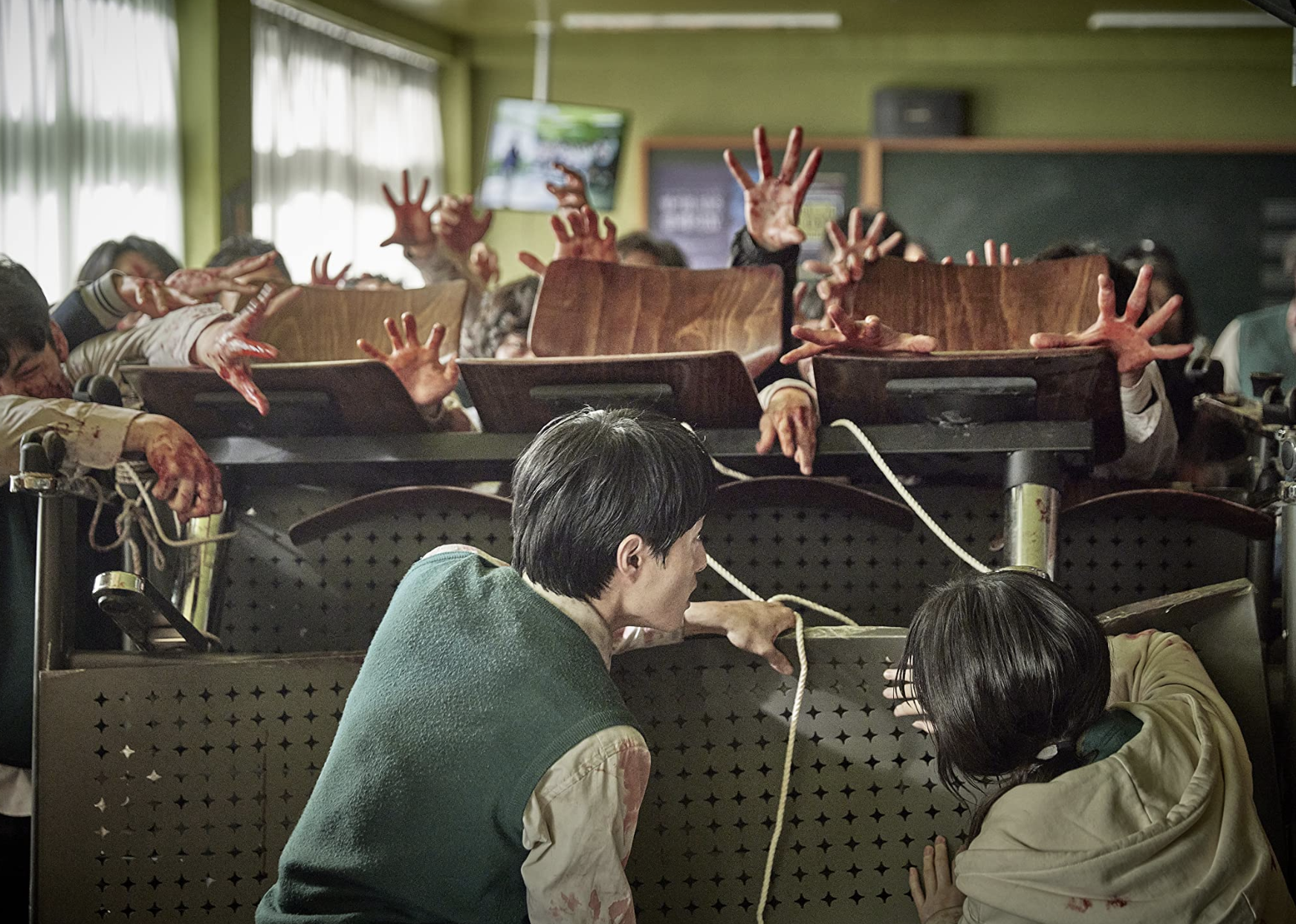 Film Monster Co.
#24. All of Us Are Dead
– IMDb user rating: 7.5
– On air: 2022-present
Part zombie apocalypse, part coming-of-age tale, this show takes place at a high school where students are trapped after a failed science experiment goes terribly wrong. A virus created by one of the teachers turns people into flesh-eating zombies. Students aren't able to communicate with the outside world and sequester themselves in classrooms.
Although the genre has been done many times over, critic Caroline Framke wrote of the series for Variety: "What this particular zombie series can instead offer unlike any other is that core group of teens running into danger, mourning constant deaths, figuring out how the virus is evolving, and forcing their way to safety through the familiar halls of their school with one ingenious scheme after another." The show was renewed for a second season.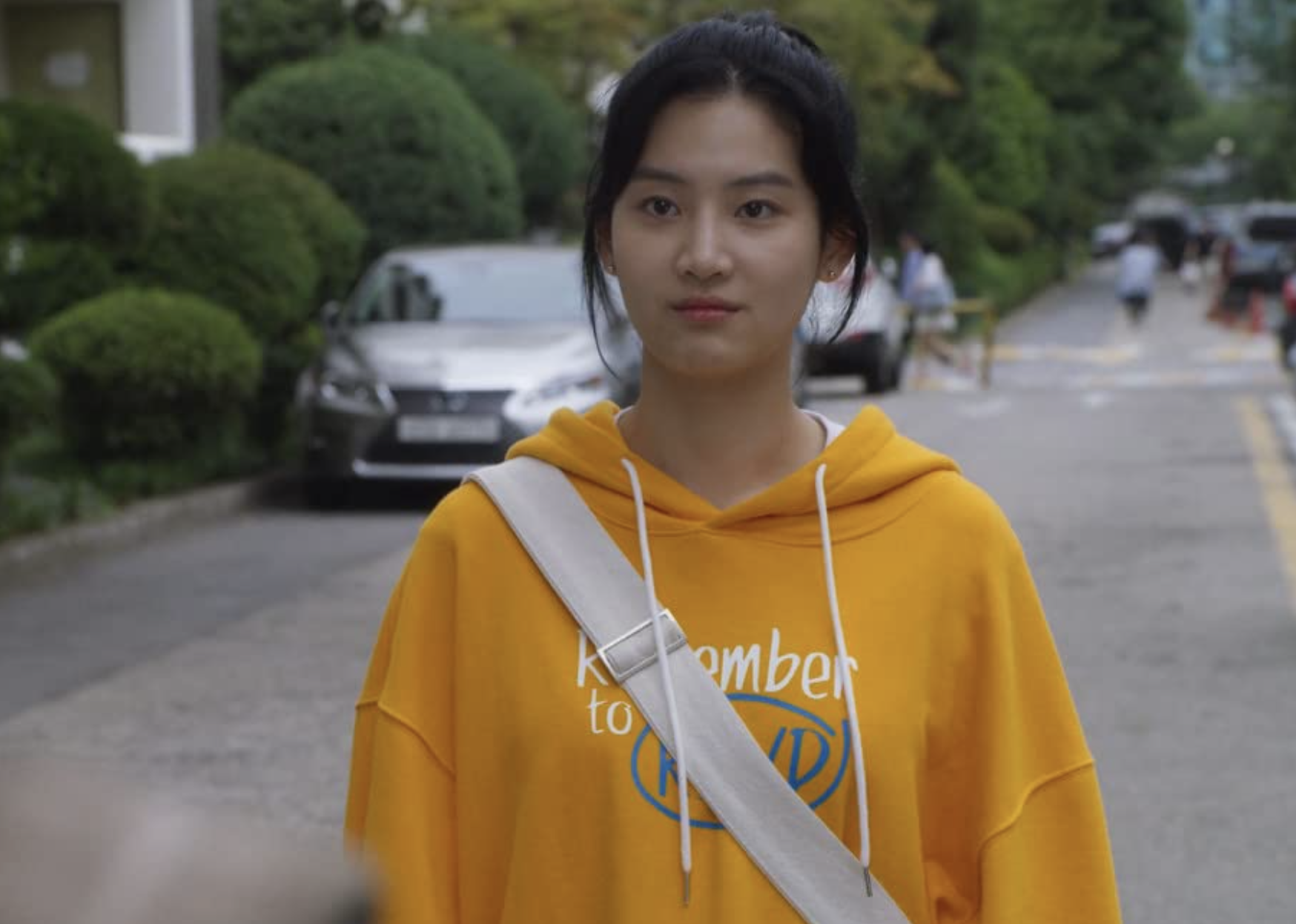 Studio 329
#23. Extracurricular
– IMDb user rating: 7.6
– On air: 2020
The tagline for this series is "Some mistakes cannot be erased," foreshadowing misfortune about to befall high schooler Oh Jisoo. He is a perfect student on paper but anonymously runs an underground "compensated dating" ring. At school, Jisoo suddenly gets pushed into participating in a school club, a potentially rare taste of normality as a loner and an orphan. He gets ready to meet up with his classmate, who he secretly admires, by searching for articles about how much high schoolers spend on dates and looking up the menu at the cafe. The lightness of his innocence when faced with his crush starkly contrasts the seriousness of his side business and speaks to his immaturity and youth. His classmate, Bae Gyu-ri, starts to suspect something is going on with him. She steals his business phone and starts blackmailing him.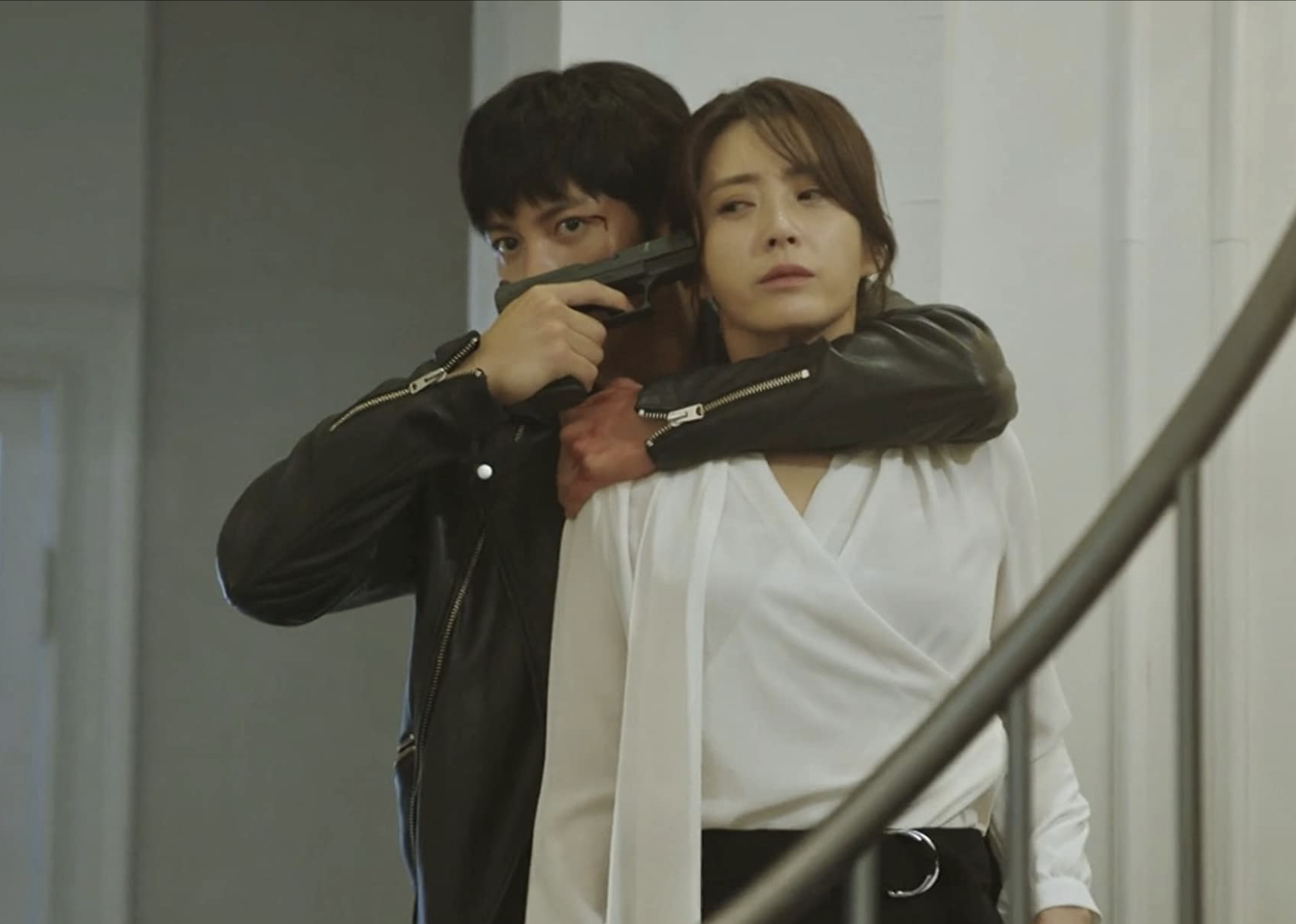 HB Entertainment
#22. The K2
– IMDb user rating: 7.8
– On air: 2016
In this political thriller, an ex-military man (Ji Chang-wook) works as a muscle for hire under his codename, K2, and his alias, Kim Je-ha. He's hired as the bodyguard of Go An-na (Im Yoon-ah), the secret illegitimate daughter of a politician. The politician's wife—the only person who knows about An-na—uses this knowledge to control her husband. An-na begins to depend on Je-ha, and the two slowly fall in love while navigating the treacherous landscape of corruption and revenge.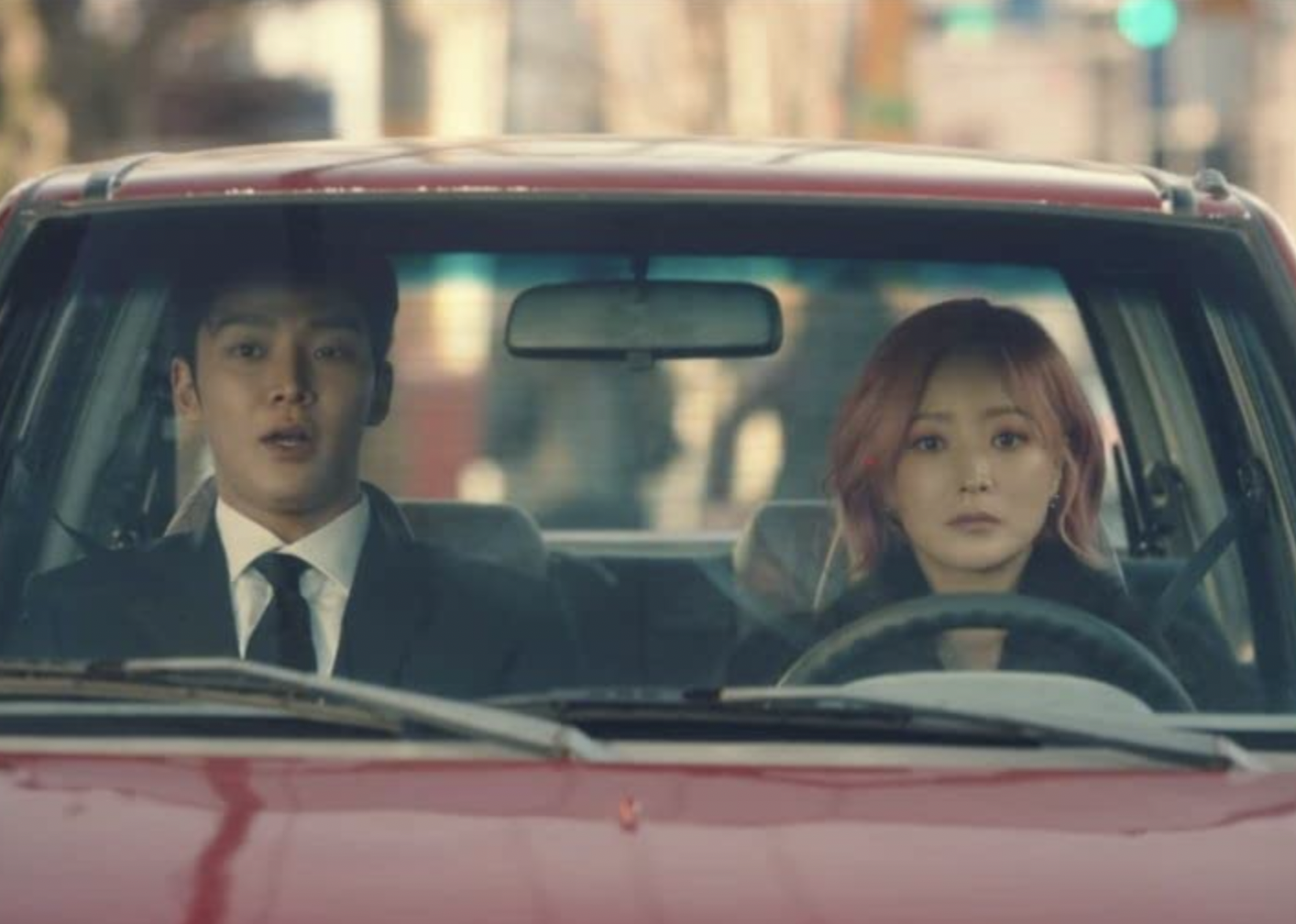 Super Moon Pictures
#21. Tomorrow
– IMDb user rating: 7.9
– On air: 2022-present
In a twist, grim reapers in this world don't always take lives—some also save them. One grim reaper enlists the help of a young man who is told his body will lay in a coma for three years. They work for the "risk," or crisis management team, which aims to look for and help people who are suicidal. Based on a webcomic and staring Rowoon of the music group SF9, the show "tackles suicide gently and with empathy" while "exploring people's different stories and struggles sensitively, softly tracing a line through their past traumas to the breaking points they find themselves at," music writer Rhian Daly wrote in a review of the series for NME.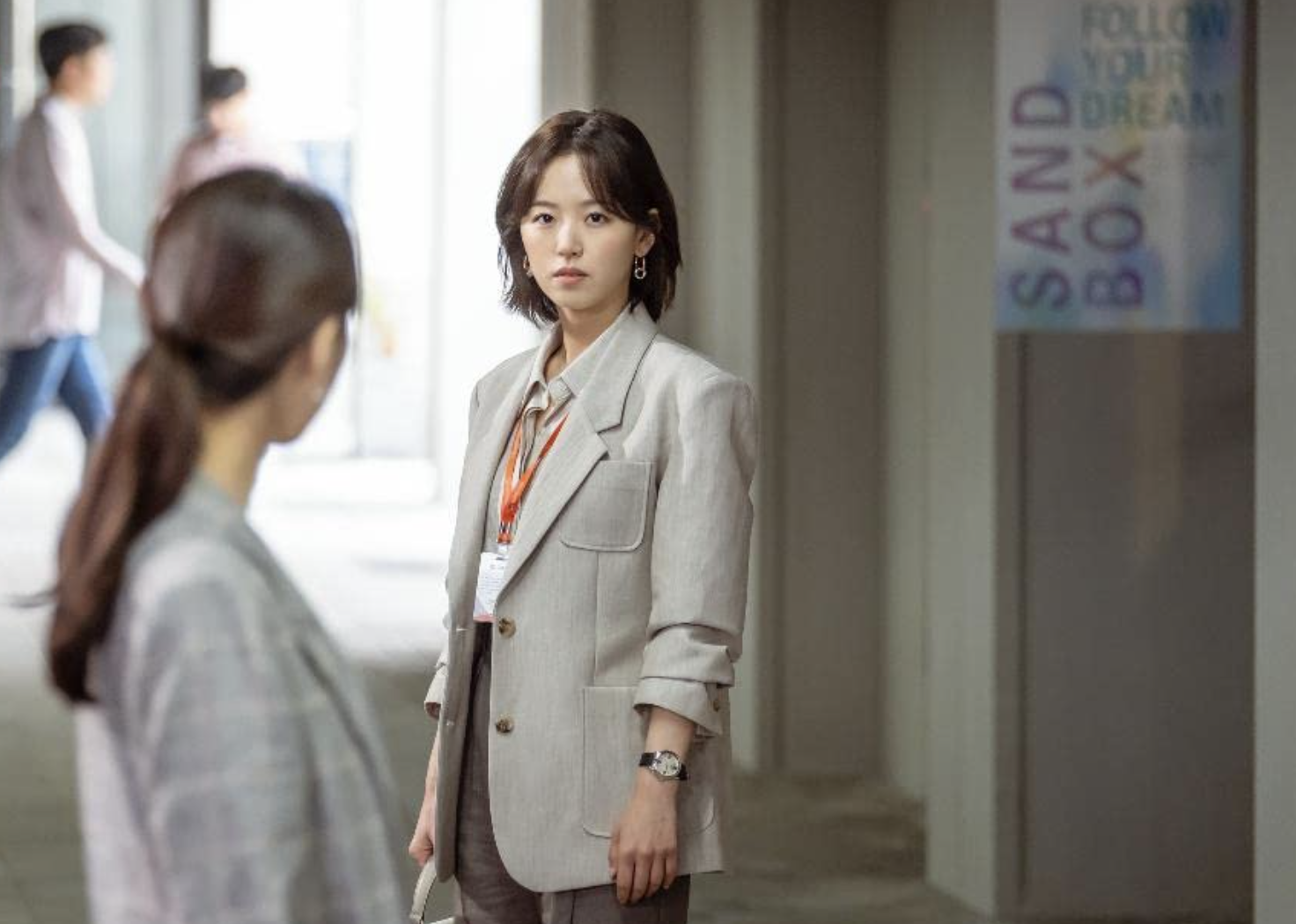 History D&C Entertainment
#20. Start-Up
– IMDb user rating: 8.0
– On air: 2020-present
Two sisters face a trying family situation in their teen years that lead to very different lives. They meet again as adults at a startup incubator talk where the viewer learns through flashbacks that one of their stories is intertwined with another young entrepreneur (Kim Seon-ho). The young woman seeks them out in her journey to get her own business off the ground.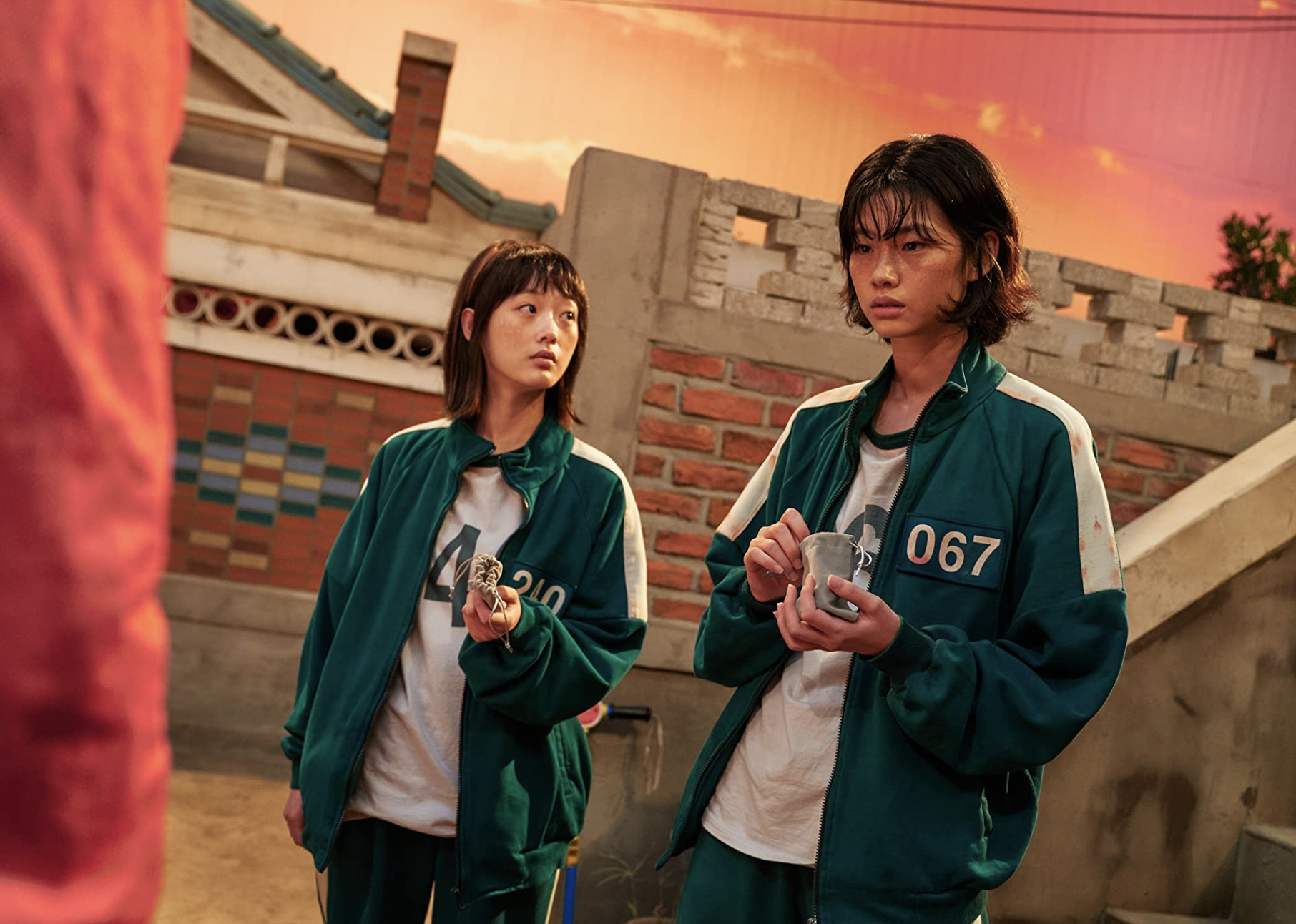 Siren Pictures
#19. Squid Game
– IMDb user rating: 8.0
– On air: 2021-present
This series almost needs no introduction. It grabbed the attention of viewers around the world in 2021 and went #1 in more than 90 countries. Its plot centers around subjecting 100 people to participate in clever and cruel life-or-death games to win a substantial fortune. If you have already watched this series and are looking for something similar, the Japanese drama "Alice in Borderland," also on Netflix, has similar themes.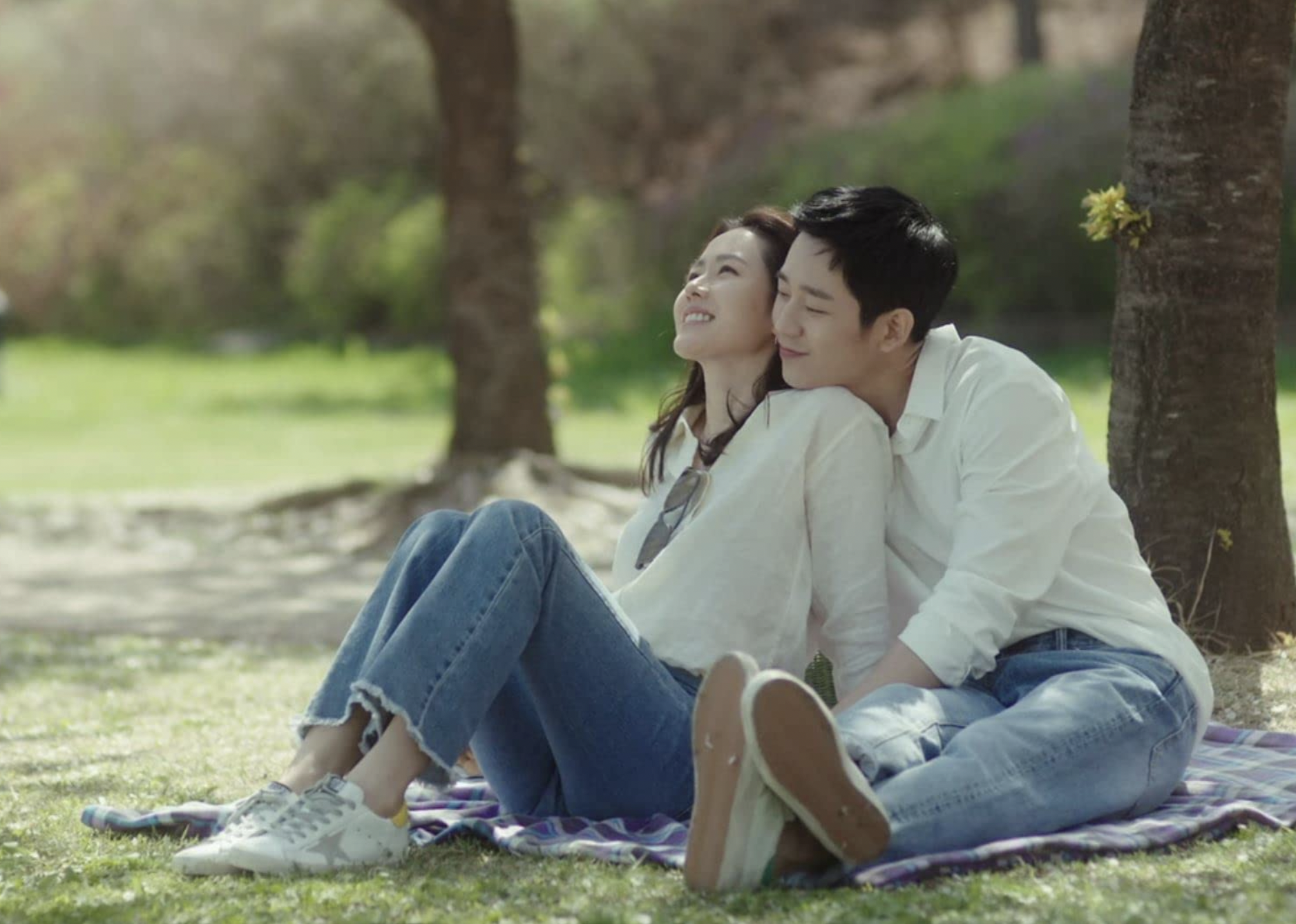 JTBC Studios
#18. Something in the Rain
– IMDb user rating: 8.1
– On air: 2018
Son Ye-jin, also known for being the woman lead in "Crash Landing on You," is Yoon Jin-ah in this romantic drama opposite Jung Hae-in as Seo Joon-hee. Jin-ah is a district supervisor for a coffee chain. She's dumped by her boyfriend but soon reconnects with Joon-hee, her childhood friend's younger brother, who works as a video game developer. Their romance starts as a slow burn, especially as they overcome taboos around relationships, careers, and family life.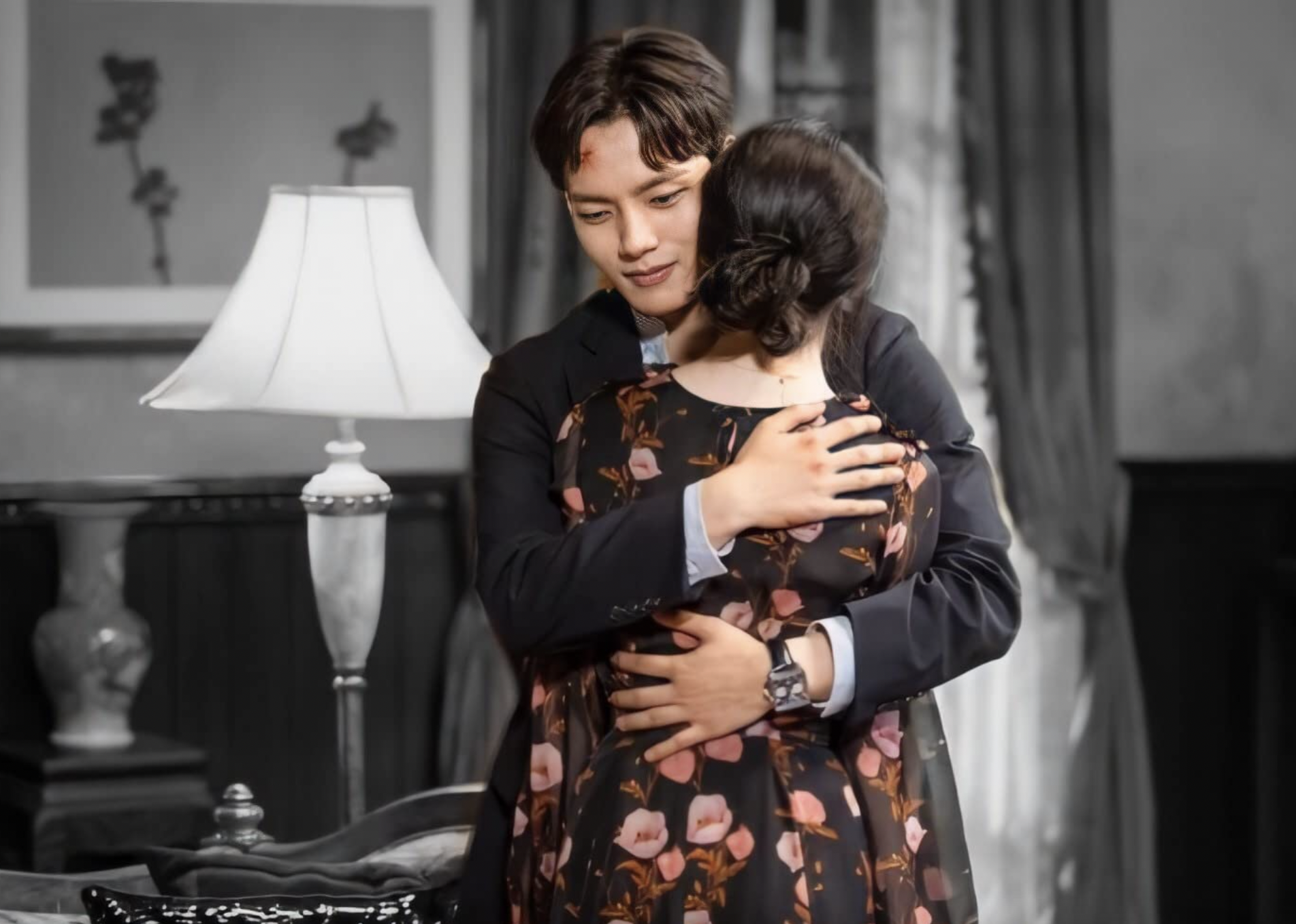 GTist
#17. Hotel Del Luna
– IMDb user rating: 8.1
– On air: 2019
A mysterious woman is the owner of the hotel, where the spirits of the dead can check in for a bit of comfort before being taken to the afterlife. Over the years, though, she's developed an expensive taste and forms a deal to recruit a new employee, the son (Kim Kang-hoon) of a man who stumbled into the hotel while not yet dead. Singer-actor IU's performance as the hotel owner is moody and nuanced, all while sporting heels and killer outfits.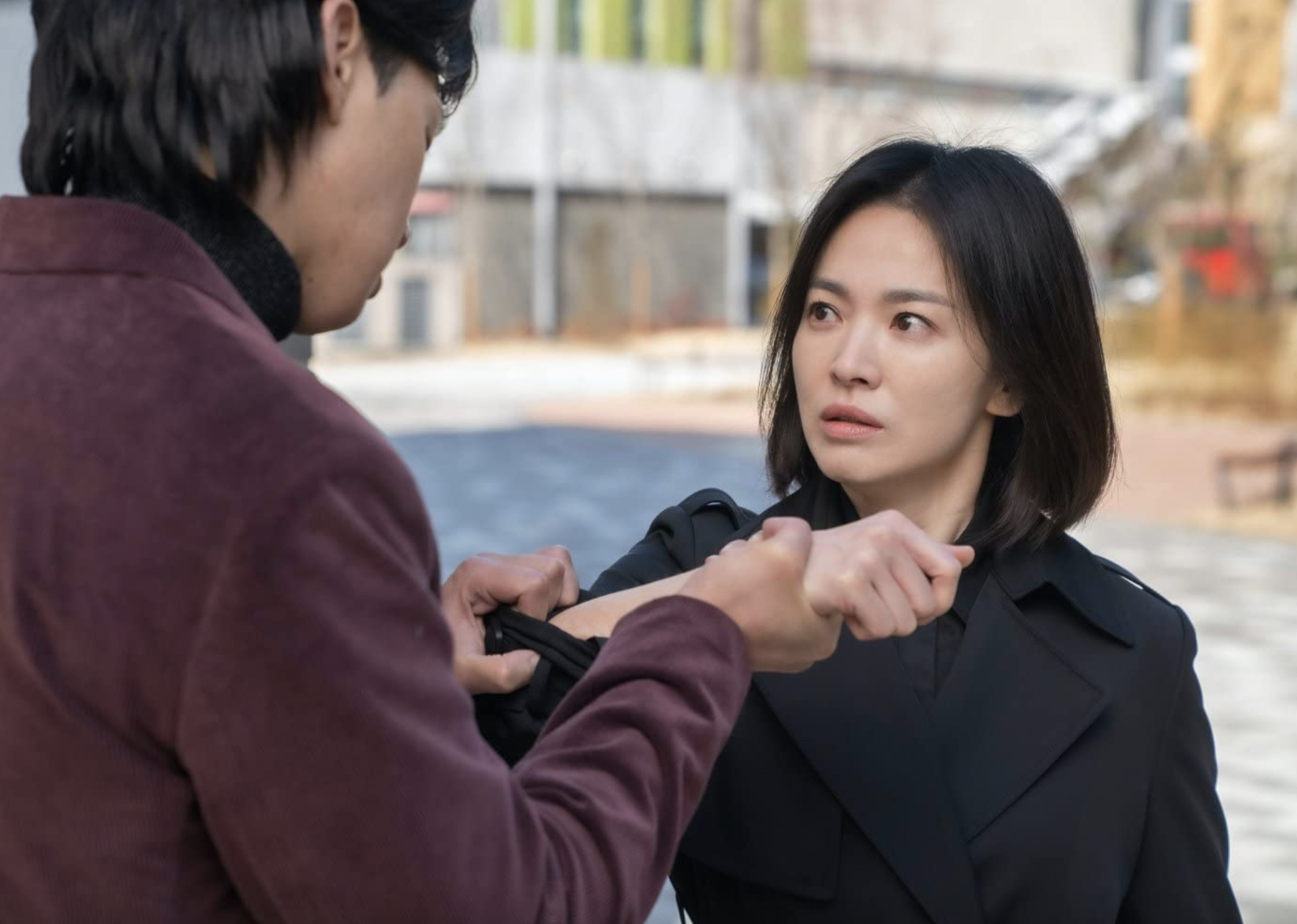 Hwa and Dam Pictures
#16. The Glory
– IMDb user rating: 8.1
– On air: 2022-present
This revenge drama has been making waves globally, spending 11 weeks on the global Netflix charts as of April 16. In this dark and harrowing series, a young woman has her dreams dashed by bullies and drops out of high school. As an adult, she decides to take matters into her own hands by plotting revenge on her bullies from her school days. She sets her plans in motion by getting a job as a teacher for the class of her bully's child. Split into two parts of eight episodes each, the show's award-winning writer, Kim Eun-sook, who also wrote "Goblin" and "Descendants of the Sun," was inspired by a conversation she had with her daughter about bullying and researched systemic school violence and bullying in Korea, according to an interview with Time.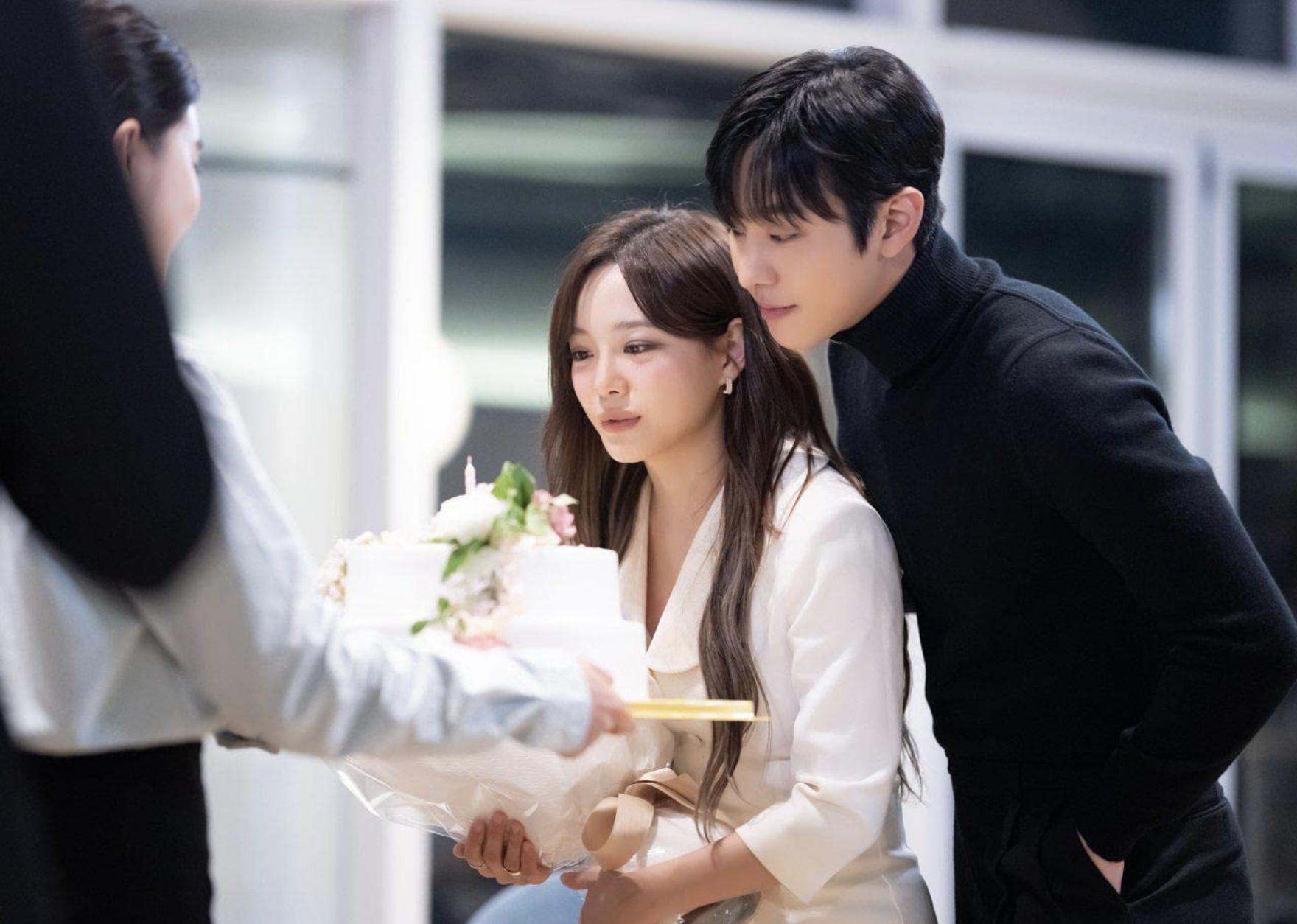 Kross Pictures
#15. Business Proposal
– IMDb user rating: 8.1
– On air: 2022-present
Romance and work collide in this rom-com series when Shin Ha-ri (Kim Se-jeong) stands in for her friend on a blind date. The man turns out to be Kang Tae-moo (Ahn Hyo-seop), who happens to be the CEO of the company where she works. Although she tries to scare him off, her tactics backfire, and he ends up falling for her.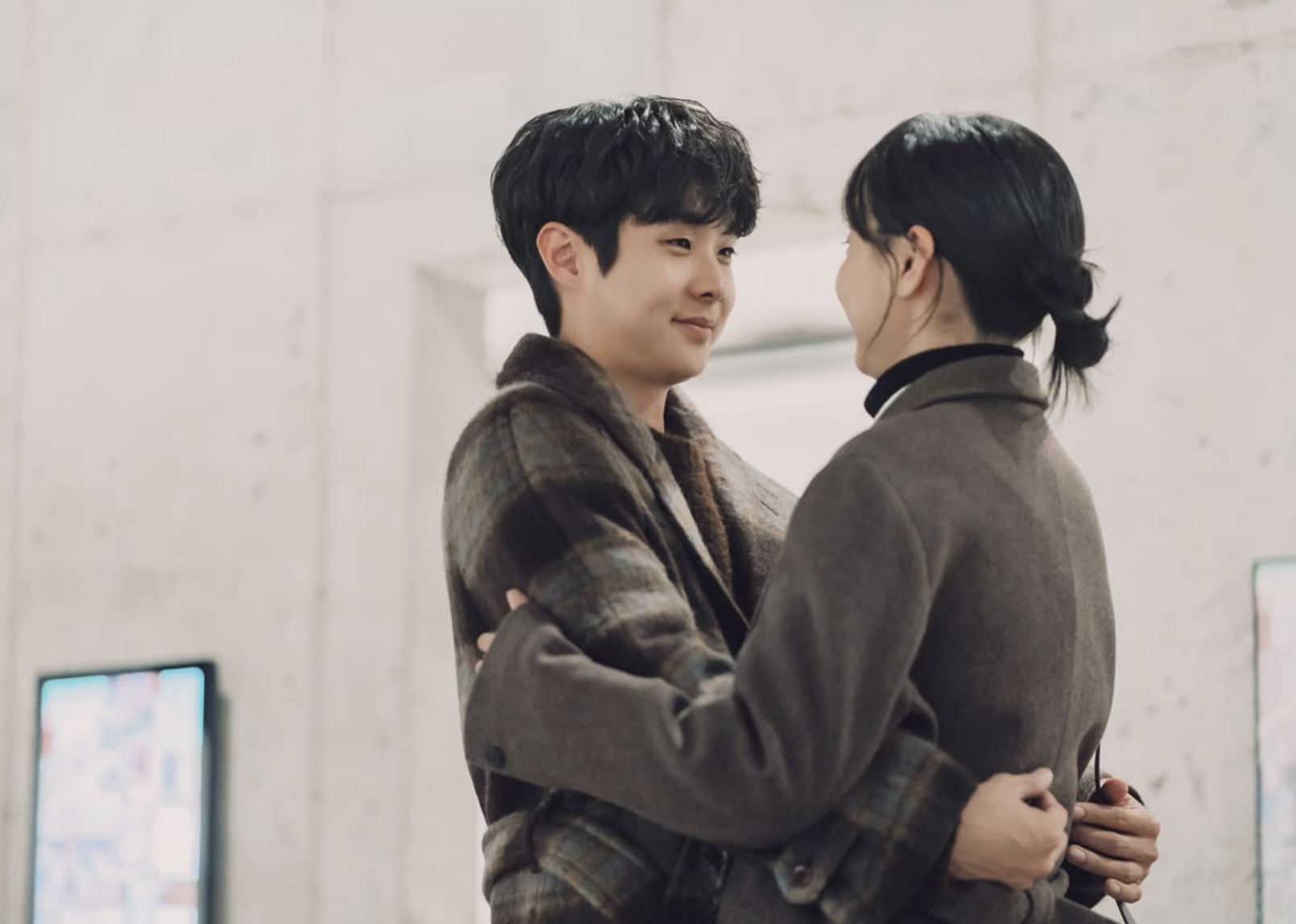 Seoul Broadcasting System (SBS)
#14. Our Beloved Summer
– IMDb user rating: 8.2
– On air: 2021-2022
Two high schoolers come of age on the small screen as the subjects of a documentary series about the challenges and emotions around growing up. They start dating after filming ends but break up and go their separate ways. On its 10-year anniversary, the docuseries makes a comeback as a new generation finds the videos online, and the filmmakers reach out to the now-young adults to film a reunion series. Choi Woo-shik and Kim Da-mi play the leads in this touching romantic comedy filled with relatable moments and believable chemistry.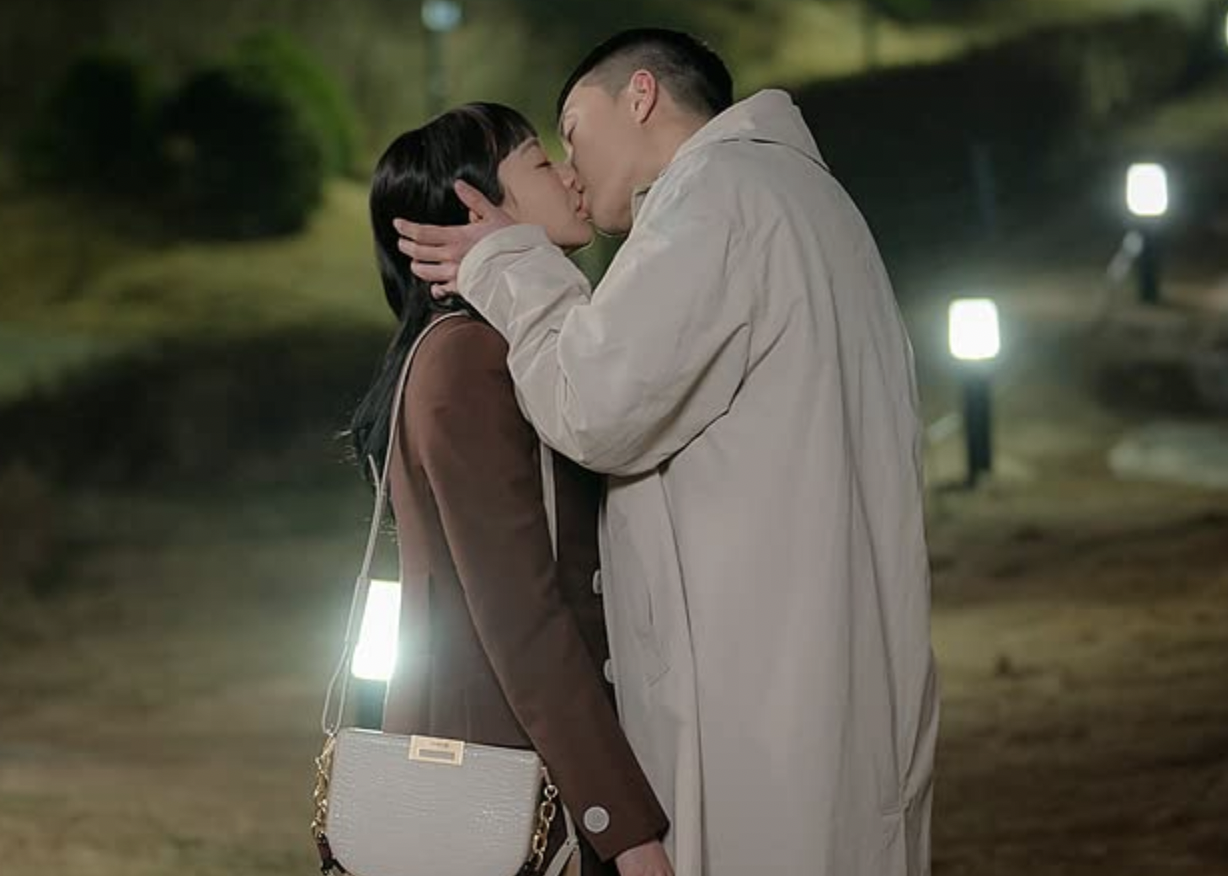 Showbox/Mediaplex
#13. Itaewon Class
– IMDb user rating: 8.2
– On air: 2020
Park Saeroyi is a strong-headed and stubborn young man who has a sweet relationship with his father. Circumstances are not in his favor, though, as he butts heads with the son of the CEO of the company where his father works. Saeroyi suffers a heart-wrenching loss and makes some poor choices when overcome with emotion. Later, he puts his energy into starting his own restaurant in the bustling neighborhood of Itaewon with the help of a social media star and a transgender chef, working toward taking down the company.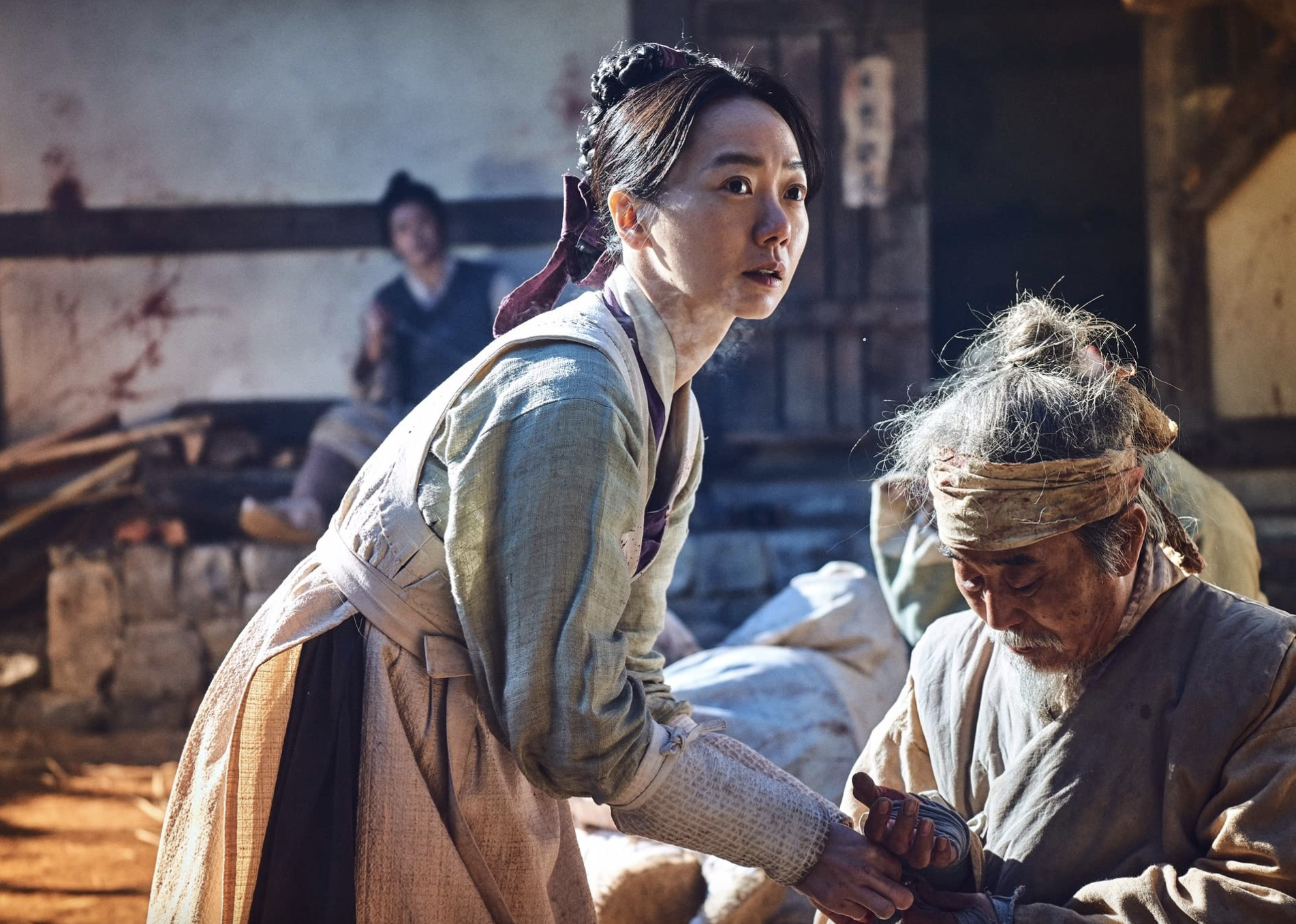 AStory
#12. Kingdom
– IMDb user rating: 8.3
– On air: 2019-present
In historical Korea during the Joseon dynasty, an herb called the "resurrection plant" raises people from the dead. The crown prince has to deal with a political conspiracy amid the danger of zombies, one of whom is his father. Matt Zoller Seitz of Vulture draws parallels between the show and the coronavirus pandemic, writing: "Because the standard ghoul-flick elements are framed by political satire and misanthropic humor, you come away thinking of it as the story of a plague made worse by officials' corruption, incompetence, and refusal to listen to science."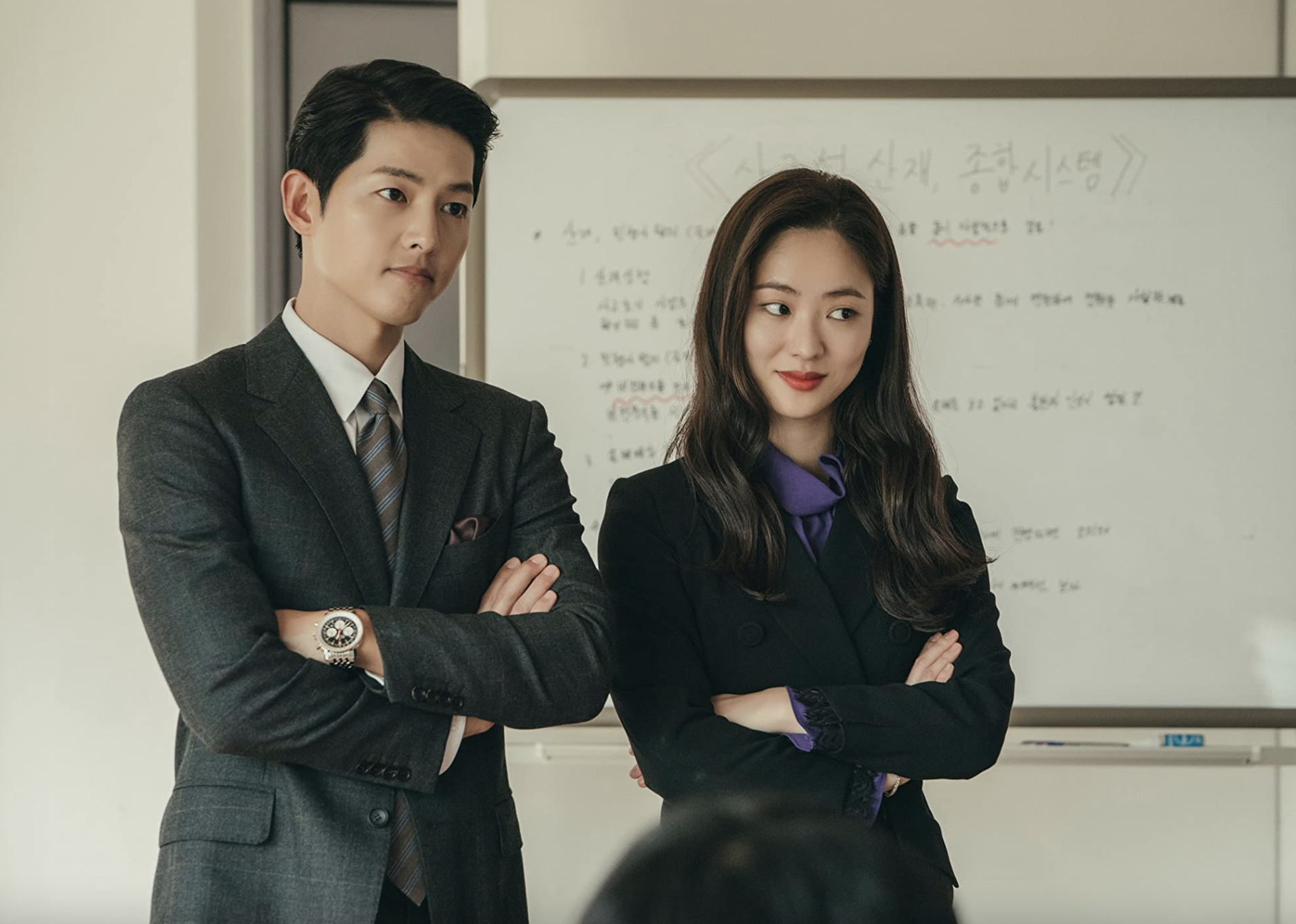 Logos Film
#11. Vincenzo
– IMDb user rating: 8.4
– On air: 2021-present
In this crime thriller, a Korean Italian lawyer who works for the mafia returns to Korea to flee his foes. His goal is to reclaim the 1.5 tons of gold he helped stash away, but he runs into barriers. With the help of a local lawyer, they fight the group that has illegally taken control of the building where the gold is stashed.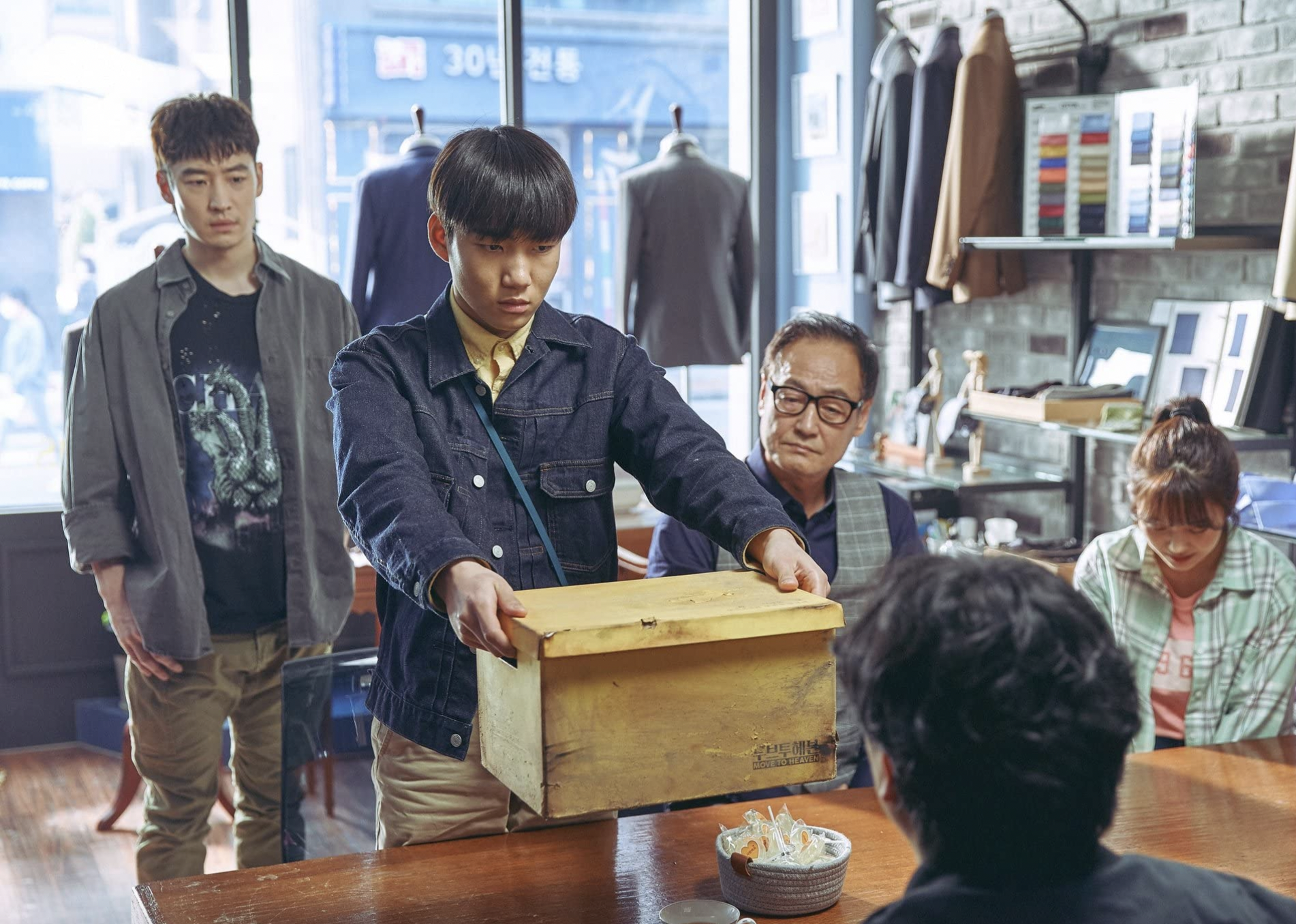 Netflix
#10. Move to Heaven
– IMDb user rating: 8.5
– On air: 2021
When people move on to the afterlife, they leave their physical belongings behind. Geu-ru and his father are professional "movers" who help arrange the items of the deceased. A sudden turn of events leaves Geu-ru without a father, and his uncle steps in to take his place. Together, they uncover stories of the people who have moved on and dealt with their own painful pasts.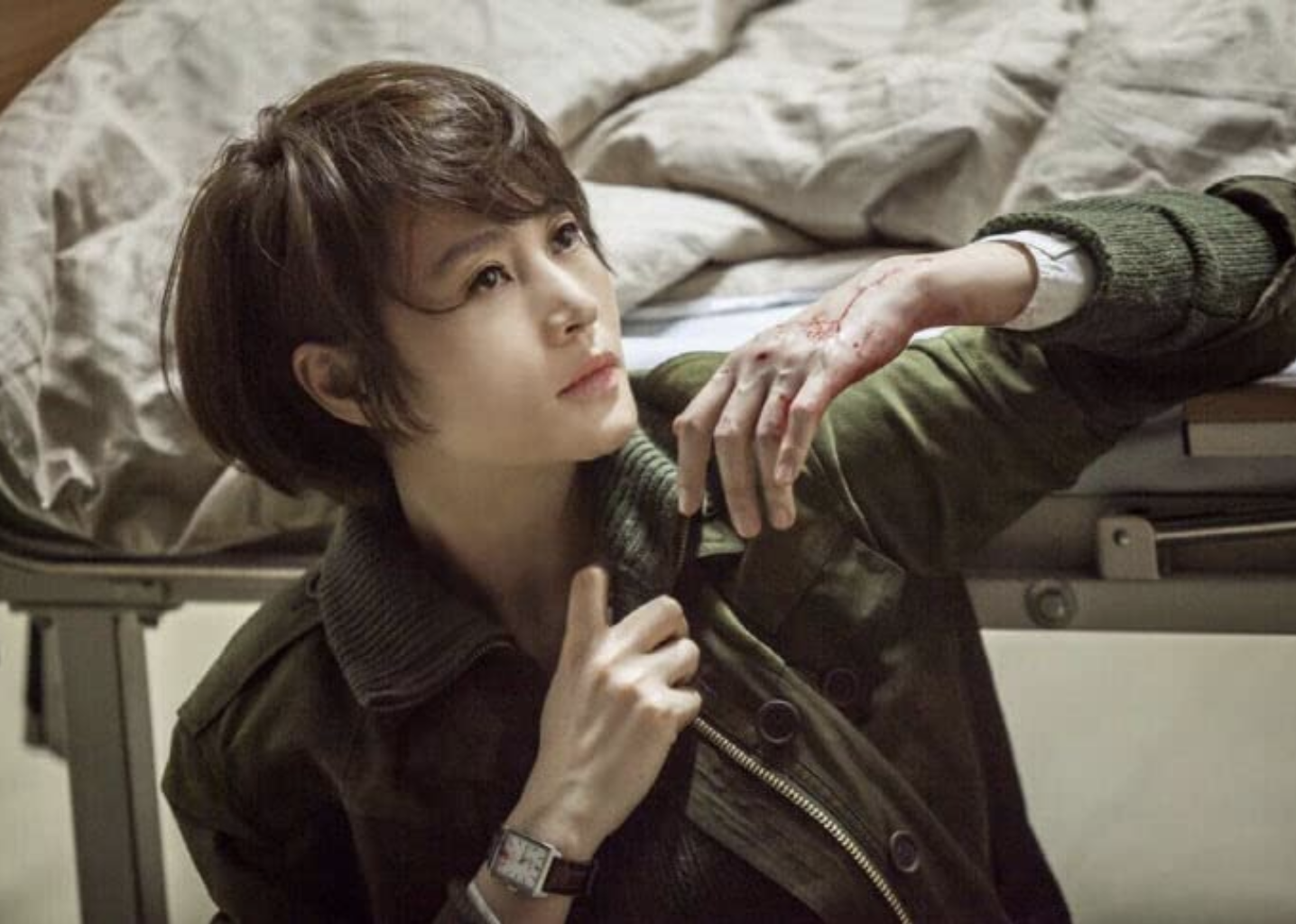 AStory
#9. Signal
– IMDb user rating: 8.5
– On air: 2016
Park Hae-young (Lee Je-hoon) is a witness to a kidnapping as a child and, later, subconsciously haunted by what he saw, becomes a criminal profiler. As an adult, he seems more concerned with using his skills to dig up dirt on celebrities; however, he gets pulled back in as he finds a walkie-talkie at the police station. On the other end of the walkie-talkie is a detective who worked that case. At the same time, the expiration date for the statute of limitations on the case of his classmate draws near. Hae-young and the detective communicate through the walkie-talkie to try to solve this cold case.
Ace Factory
#8. Stranger
– IMDb user rating: 8.5
– On air: 2017-present
"Stranger" sees Cho Seung-woo depicting prosecutor Hwang Si-mok, who has a health condition that required brain surgery as a child and resulted in the side effect of not being able to feel emotions. Si-mok is also sensitive to certain sound frequencies. Bae Doona, of "Sense8" stardom, plays police lieutenant Han Yeo-jin, who meets Si-mok at a murder crime scene. Together, they take on police corruption and the rich people behind it.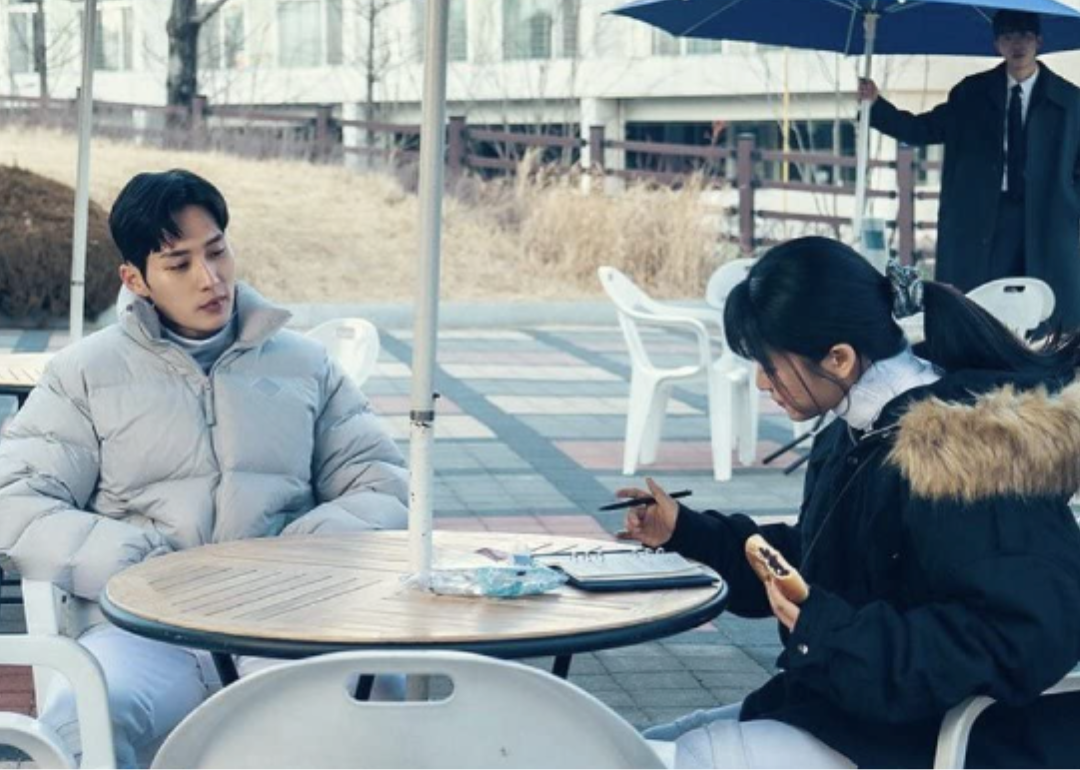 Hwa and Dam Pictures
#7. Twenty Five Twenty One
– IMDb user rating: 8.6
– On air: 2022
This series flits back and forth between two crucial periods: the coronavirus pandemic and the financial crisis in South Korea in the late 1990s. A mother and a daughter have wildly different experiences, exemplified by poignant lines like "Is it meaningless if you don't win?" and "Adults don't accept it when you say you don't have a dream." Audiences watch the daughter, in modern times, struggle to find meaning in anything; meanwhile, the mother is seen as a teen desperately chasing after her athletic goal of becoming a fencing champion. All the while, viewers unravel the mother's past, first love, and eventual heartbreak.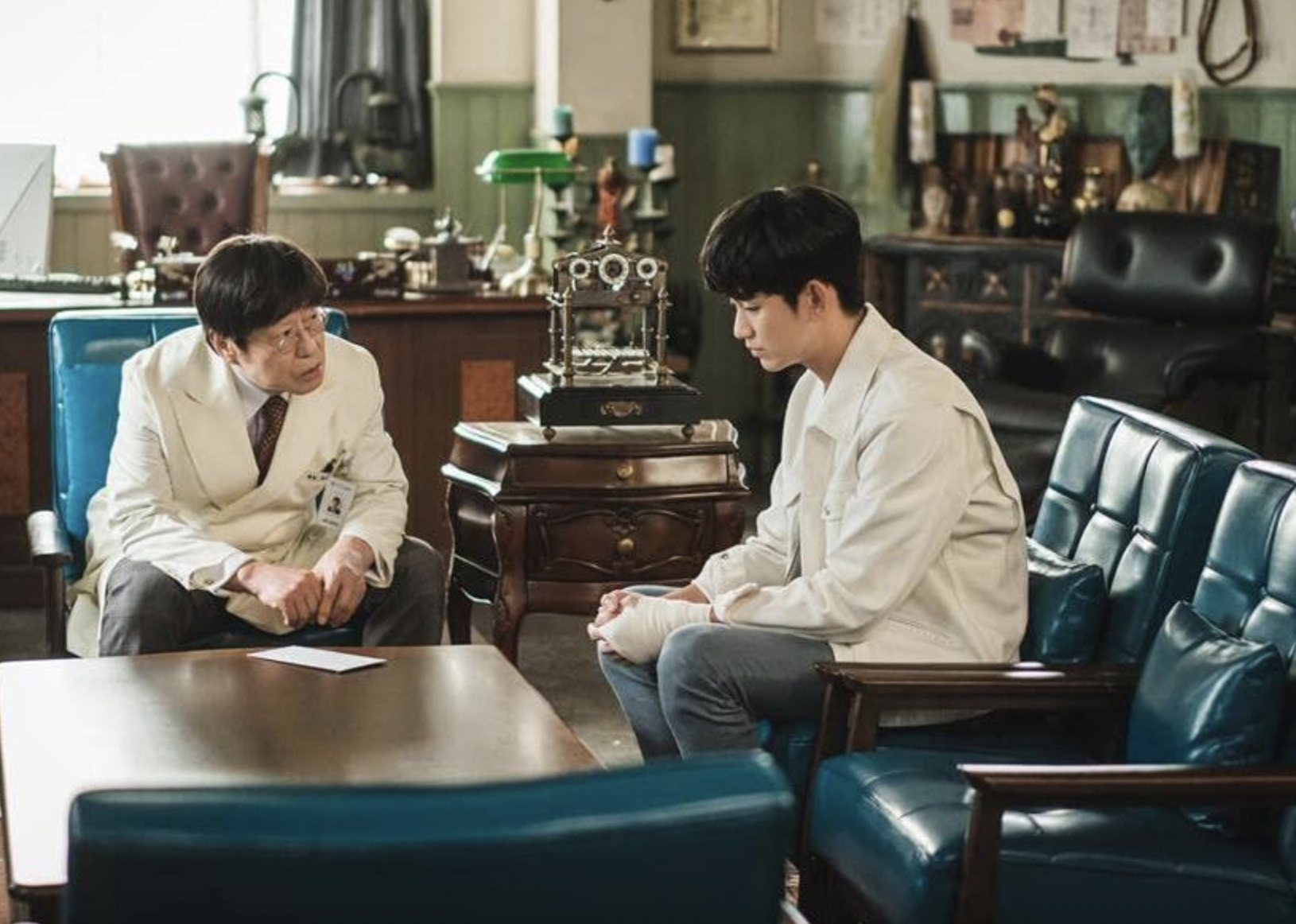 Studio Dragon
#6. It's Okay to Not Be Okay
– IMDb user rating: 8.6
– On air: 2020
This series addresses themes of mental health and illness in a deep, touching story about a young man named Moon Gang-tae, who works in a psychiatric ward, and a young woman who writes children's books. She is rumored to have an antisocial personality disorder, but through the developing connection with Gang-tae, she makes inroads to healing and processing difficult emotions. The support is mutual, as she helps Gang-tae with long-held feelings about family trauma.
Studio Dragon
#5. Mr. Sunshine
– IMDb user rating: 8.7
– On air: 2018
Set in the late 1800s, this dramatic series follows the personal and political struggles surrounding the main characters Eugene Choi (Lee Byung-hun) and Go Ae-shin (Kim Tae-ri). Eugene is a formerly enslaved person who escaped to the U.S. and later returns to Joseon, the historical kingdom of Korea, where he meets Ae-shin, the daughter of an aristocrat. They soon find themselves in a fight for Joseon's sovereignty from imperial Japan.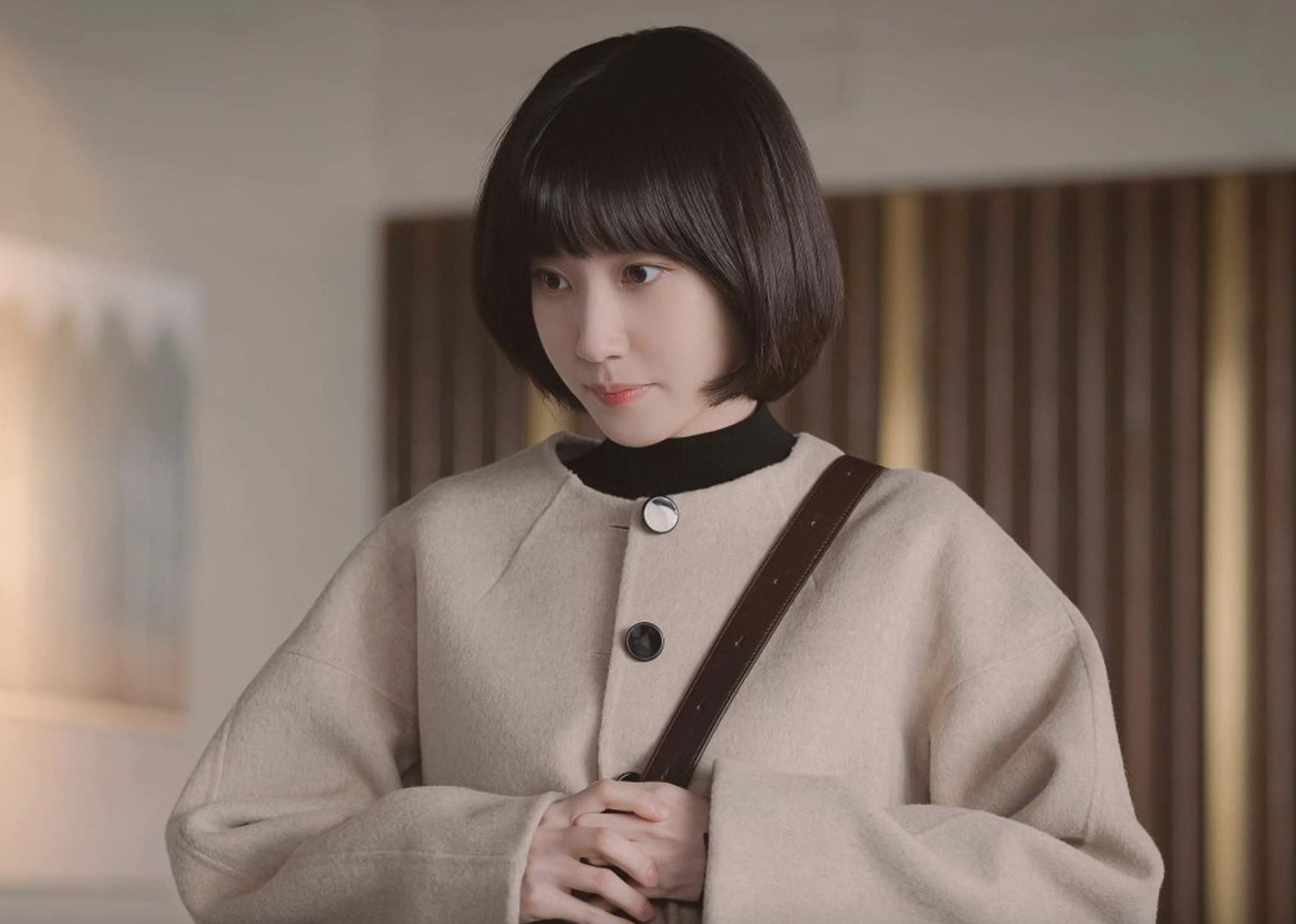 AStory
#4. Extraordinary Attorney Woo
– IMDb user rating: 8.7
– On air: 2022
Both delightful and captivating, be prepared for all the classic elements of a good K-drama in this one. Attorney Woo (Park Eun-bin), who got her start as a child actor, has difficulty getting a job because of her autism despite top marks at school. When she gets her first job at a firm after applying everywhere, she has to navigate all the newness of that environment, a budding romance, and several interesting, high-profile cases. This series may be best watched in its original Korean audio, especially for hearing how Attorney Woo introduces herself to others using palindromes like her name, Woo Young Woo.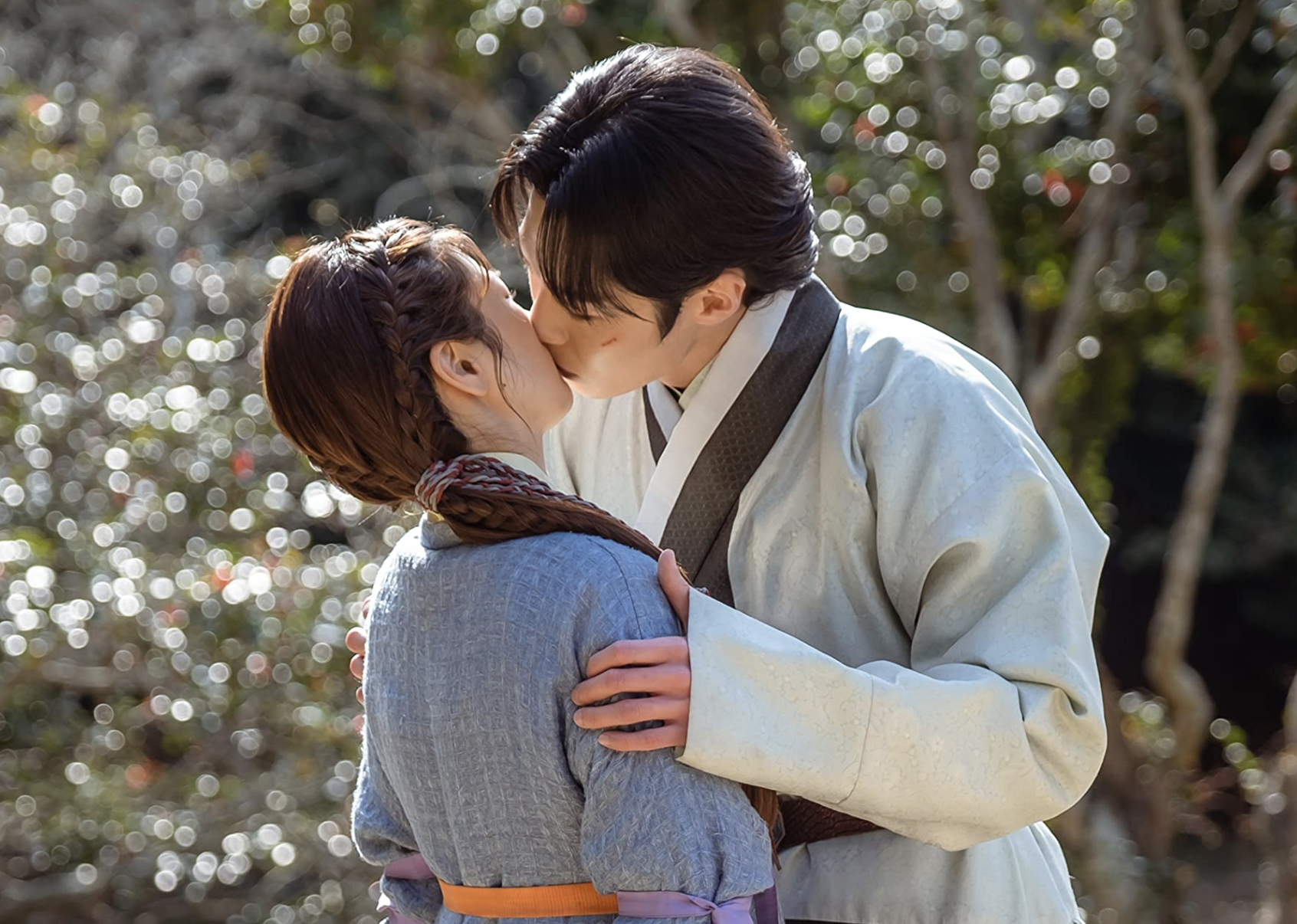 Studio Dragon
#3. Alchemy of Souls
– IMDb user rating: 8.8
– On air: 2022-present
This one is an epic period drama featuring magic and souls trapped in other bodies. One of the longer series with two parts totaling 30 episodes, elite warrior Naksu gets trapped in a physically weak body. She finds herself in the service of a young man from a noble family and secretly begins to teach him to fight while she plots how to find her sword.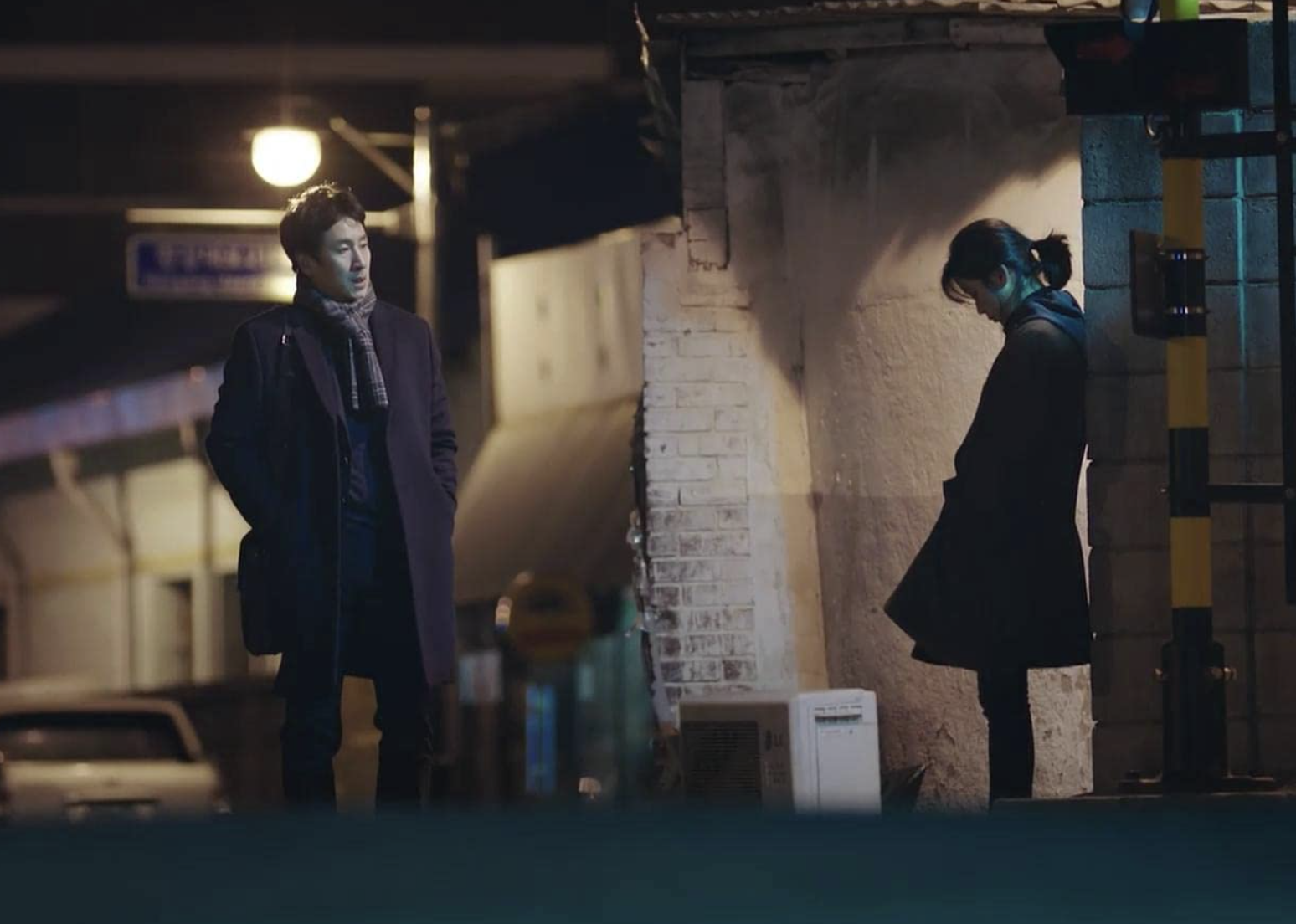 Chorokbaem Media
#2. My Mister
– IMDb user rating: 9.1
– On air: 2018
A middle-aged man who works as a structural engineer at a construction company feels the burden of his work and personal life. He has a strong loyalty to his conscience and starts paying attention to a young woman who works part-time at his office in addition to other temp jobs. The woman (IU, who was also in "Hotel Del Luna") finds herself underwater in debt while trying to care for her deaf and immobile grandmother. They end up becoming closer, helping one another heal.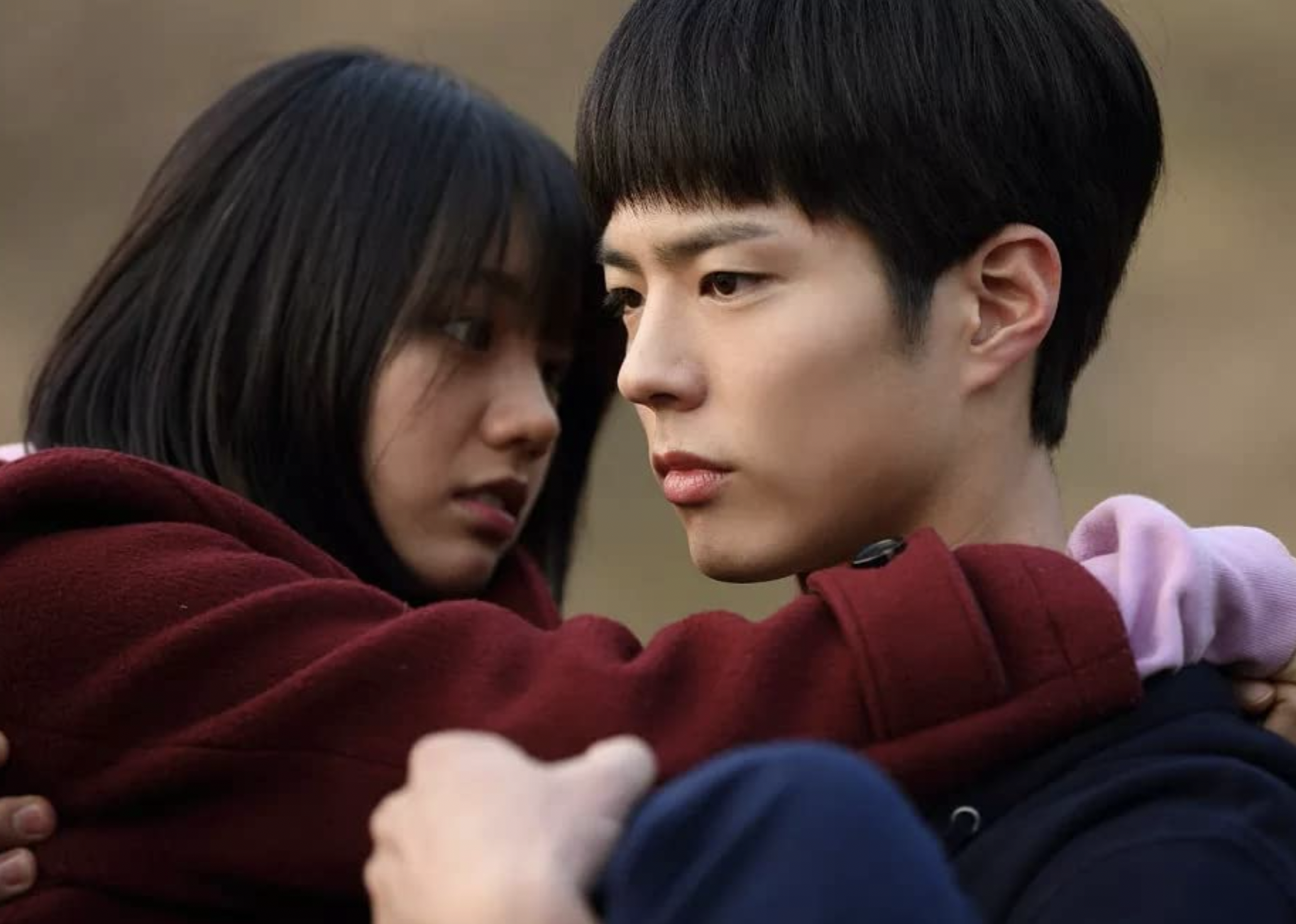 CJ E&M
#1. Reply 1988
– IMDb user rating: 9.2
– On air: 2015-2016
If you are looking for the perfect blend of nostalgia, slice of life, and heartwarming family moments, this is the best of the best. The show, which had the most-viewed finale in Korean television history in 2016, begins in 1988, the year the Summer Olympics came to Seoul. Set in the late '80s and early '90s following a group of teenagers and their families, "Reply 1988" makes you fall in love with every character, with most of them getting time to shine in their respective plotlines and being given the space to show multiple sides of themselves. Although the Netflix version often blurs images due to lack of licensing, the show includes real footage from that period in South Korea: music, fashion, hairstyles, and all.
This article originally appeared on Stacker media.
---
Written by Chia-Yi Hou