Nowadays, celebrities are made not just in blockbuster movies but also on reality television shows and viral videos. As their stature has grown in modern culture, so, too, has their power to sway consumer choices—a power some have chosen to exercise by being entrepreneurs themselves and thus finding more stability in their financial futures.
Rihanna, who many would recognize from delivering hits like "Umbrella" and "Diamonds," has capitalized on the hundreds of millions of followers she's garnered on Instagram and Twitter (101 million and 102.5 million, respectively) to build her beauty empire Fenty Beauty, a 50-50 joint venture with French beauty conglomerate LVMH. Fenty Beauty's focus on diversity—the brand offers more than 50 shades of foundation, including harder-to-find tints—resonated with her audience and, in turn, has made her a billionaire. Forbes estimates that $1.4 billion of her $1.7 billion net worth comes from Fenty Beauty alone.
Fenty Beauty is just one of several celebrity-built brands—Kylie Jenner's Kylie Cosmetics, Kim Kardashian's Skims, and Beats by Dre (purchased from Dr. Dre by Apple in 2014) also come to mind—but some often forget about many of the other popular labels that first started as the product of a celebrity's imagination.
To give you a brand refresher and backstory, Shopdog researched brands founded by celebrities and highlighted 10 you probably didn't know were started by famous people.
Teremana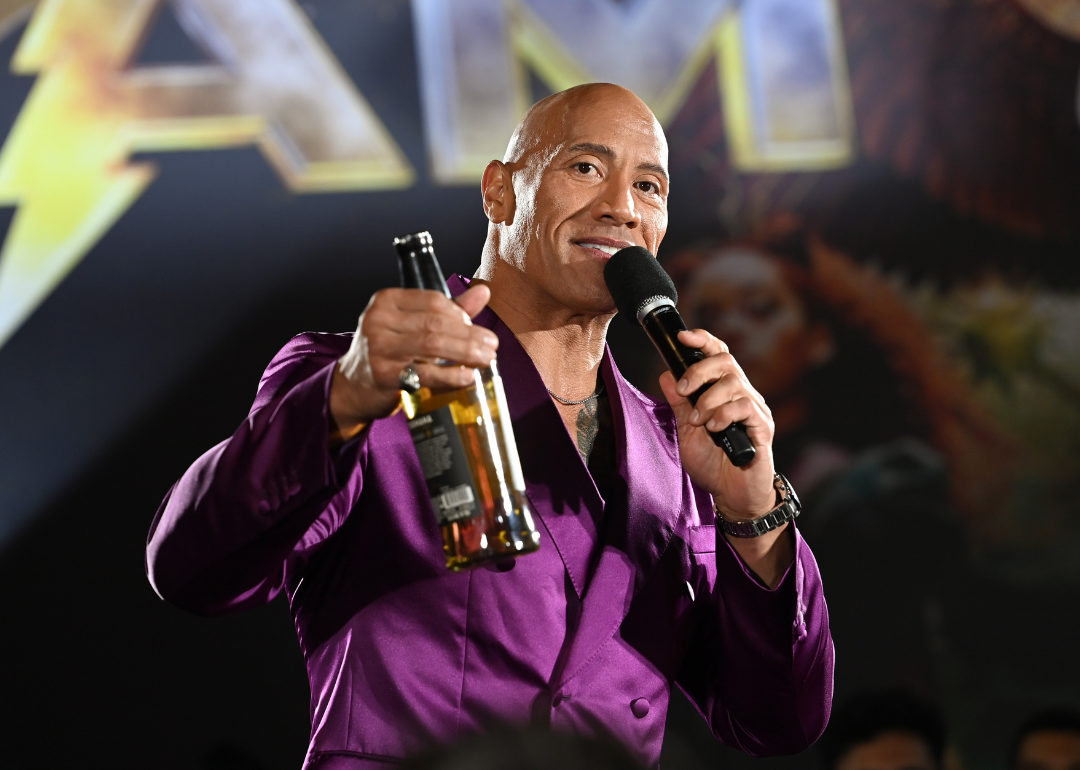 Kate Green // Getty Images for Warner Bros.
Dwayne "The Rock" Johnson has made plenty of interesting pivots throughout his decadeslong career, going from WWE wrestler (where he got his namesake) to fully fledged blockbuster actor. Alongside his time in the limelight, Johnson's also proven himself a capable entrepreneur, and Teremana, his branded tequila, may well be his most successful business venture yet.
"Teremana" is derived from the Latin "terra" (earth) and the Polynesian "mana" (spirit), which combined means "spirit of the earth." It is a sentiment Johnson's tequila strives to embody by protecting the environment where it sources its agave. Johnson is especially connected to his brand, having invested in it from the ground up and staying involved in each step of its process. Launched in March 2020, Teremana became one of the fastest-growing celebrity spirits by the end of its first year.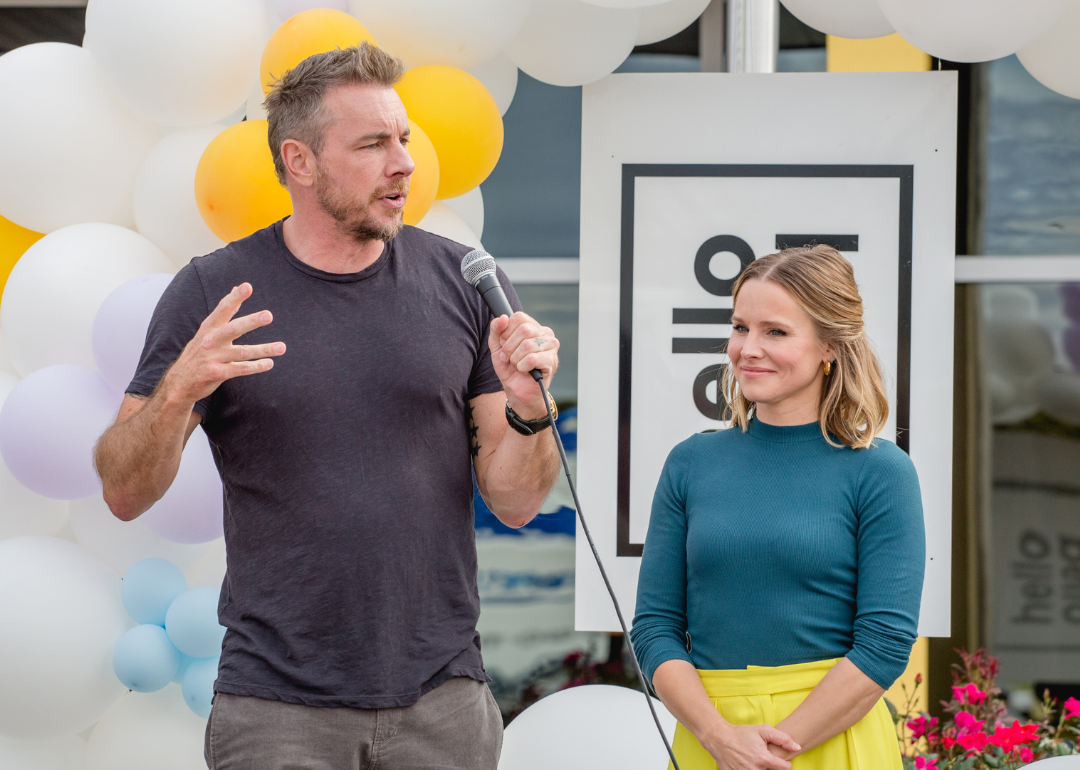 Rick Kern // Getty Images
Hello Bello
Becoming parents inspired husband-and-wife acting duo Kristen Bell and Dax Shepard to launch their own Los Angeles-based startup, Hello Bello. The couple's two daughters inspired their all-natural baby products, which range from diapers to sunscreen. Affordability while maintaining quality and sustainability is the brand's M.O. Hello Bello's products prioritize sourcing from eco-friendly and plant-based materials while remaining relatively affordable.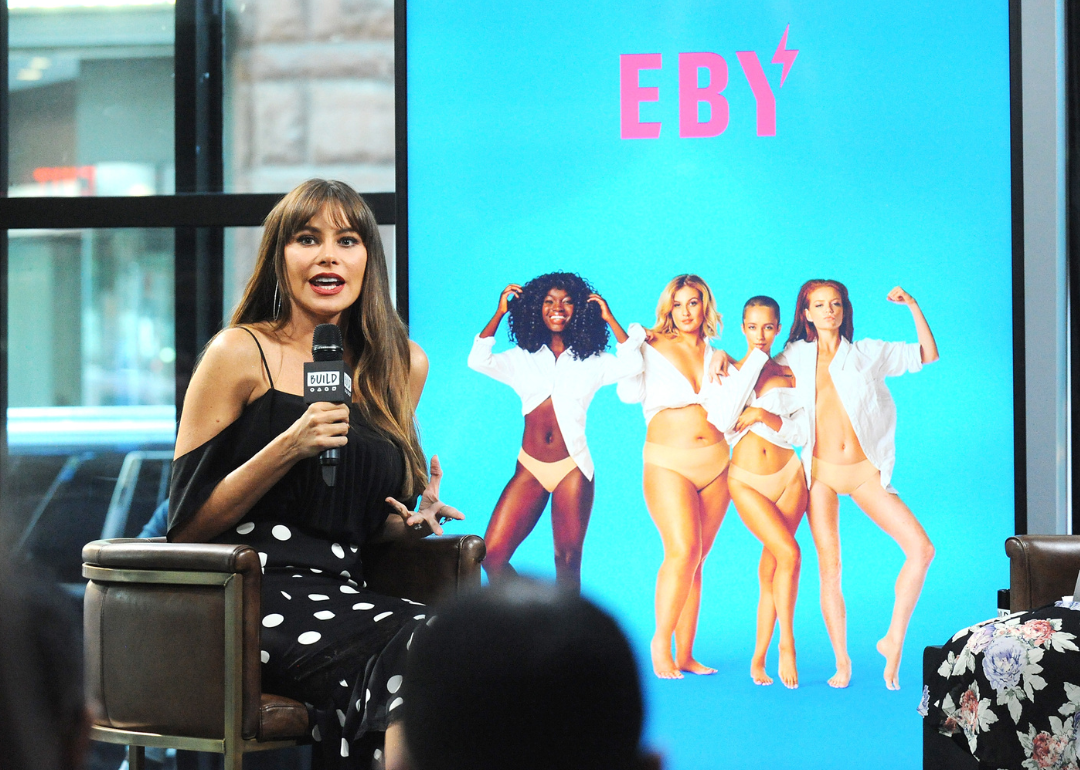 Desiree Navarro/WireImage // Getty Images
EBY
EBY, or "empowered by you," is "Modern Family" star Sofía Vergara's foray into the underwear market. Launched alongside friend and philanthropist Renata Black, EBY incorporates patented high-end technology into their line of seamless innerwear to prevent their products from giving you the dreaded wedgie. What originally began as a subscription-based model has since expanded into a full e-commerce platform, allowing customers to choose between subscriptions or an a la carte option. The brand is also committed to genuine empowerment; 10% of EBY's sales go to the Seven Bar Foundation, a nonprofit dedicated to lifting women out of poverty.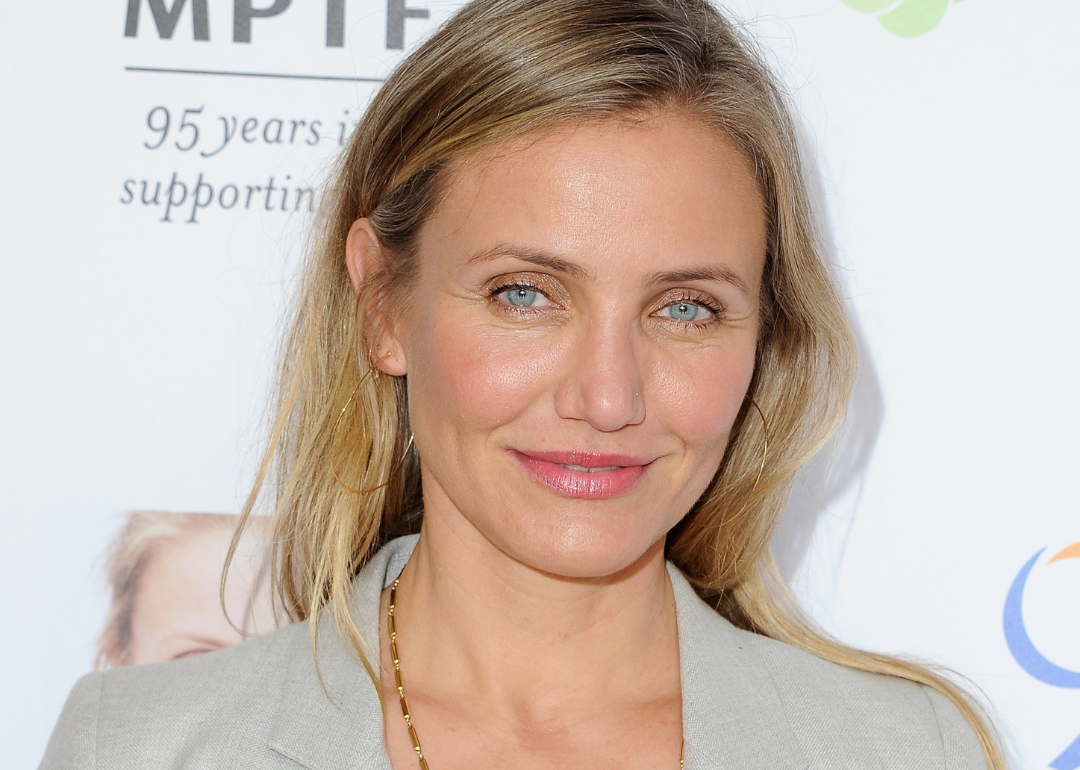 Jon Kopaloff/FilmMagic // Getty Images
Avaline
Across multiple decades, Cameron Diaz has proven herself a brilliant, versatile actress, as well as something of a wellness guru. Alongside her friend Katherine Power, she's also been known to enjoy a glass of wine now and again too. So it wasn't such a stretch for the actress to release her own line of organically farmed wines. While most wines aren't vegan and come addled with additives, Diaz and Power's are made with organic grapes while remaining free of added sugar, colors, and concentrates.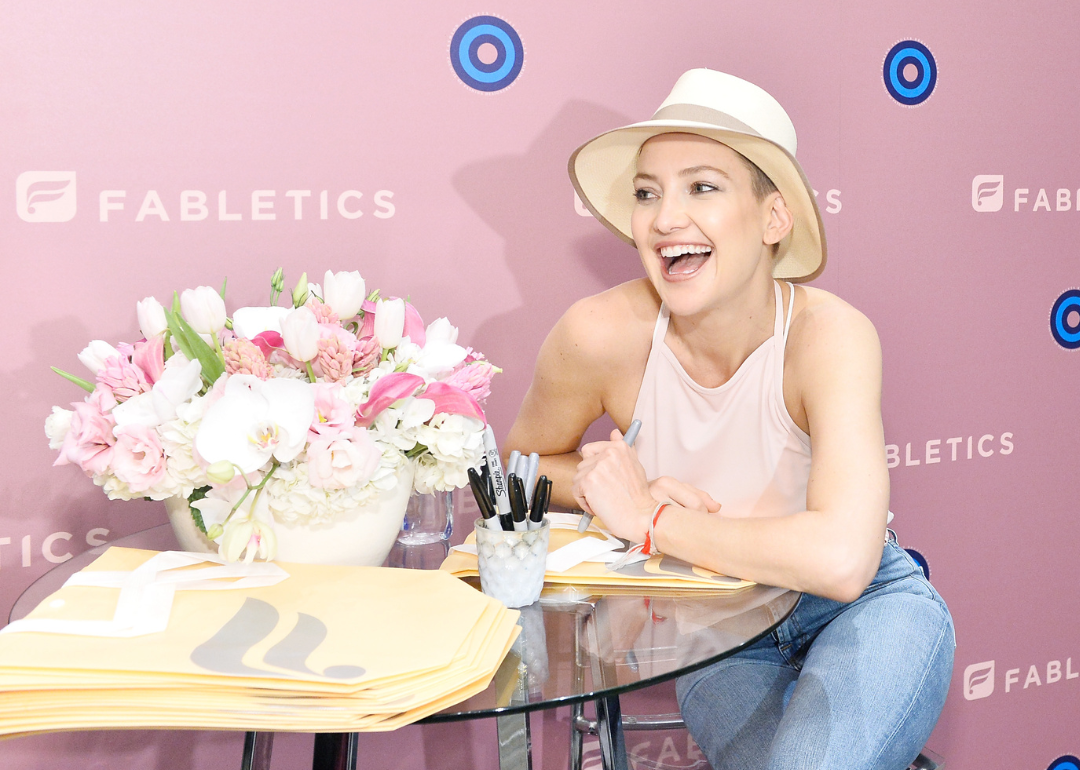 Stefanie Keenan // Getty Images for Fabletics
Fabletics
Founded by actress Kate Hudson in 2013, Fabletics is a brand of activewear that can be worn at the gym and beyond. Hudson has been a reasonably prolific entrepreneur throughout the past decade, but Fabletics is undoubtedly her most successful brand yet. In 2021, Fabletics was estimated to have a whopping $5 billion valuation while also boasting a reported 2 million loyal members globally. Hudson has since transitioned from being the face of the company to taking a more behind-the-scenes role as a strategic advisor and shareholder.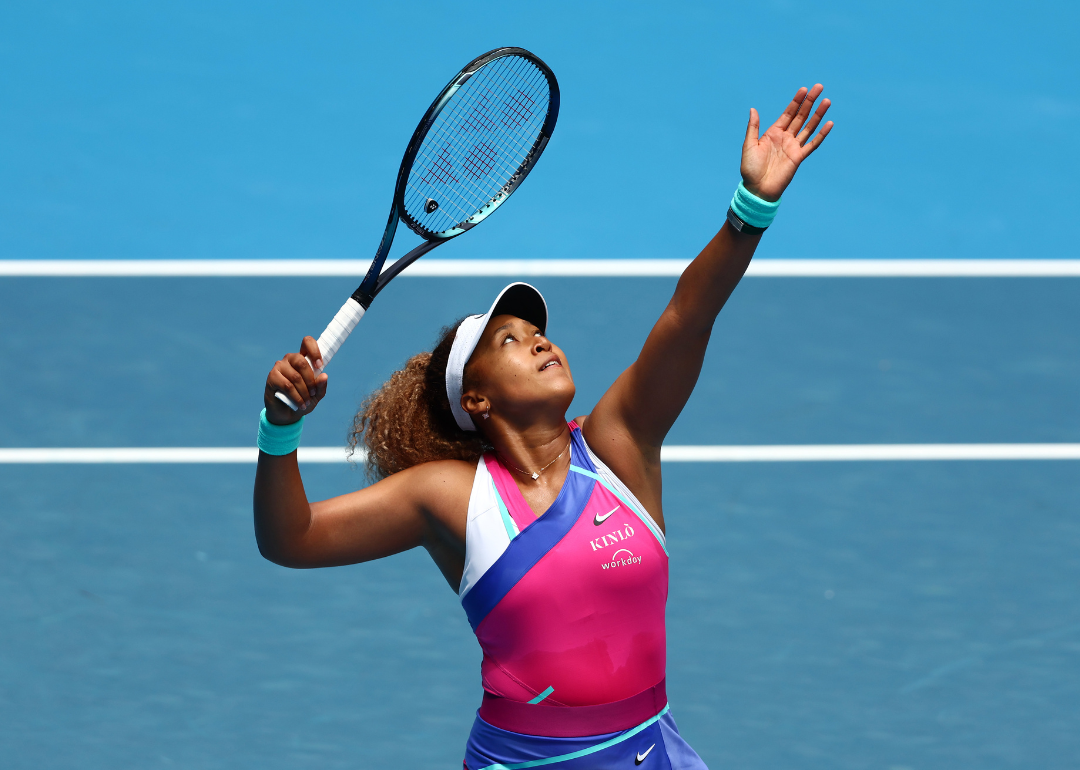 Clive Brunskill // Getty Images
Kinlo
Tennis champion Naomi Osaka has been one of the court's most exciting players to watch. Equally exciting is how she's leveraged her fame as a tennis player to become a spokesperson for various causes. Kinlò, launched in 2021, intends to educate the masses on the importance of sunscreen protection, especially those with melanated skin. Its products include moisturizers, sunscreens, mists, and body oils. Kinlò's announcement came mere days after Osaka revealed she'd been working on a swimwear collection.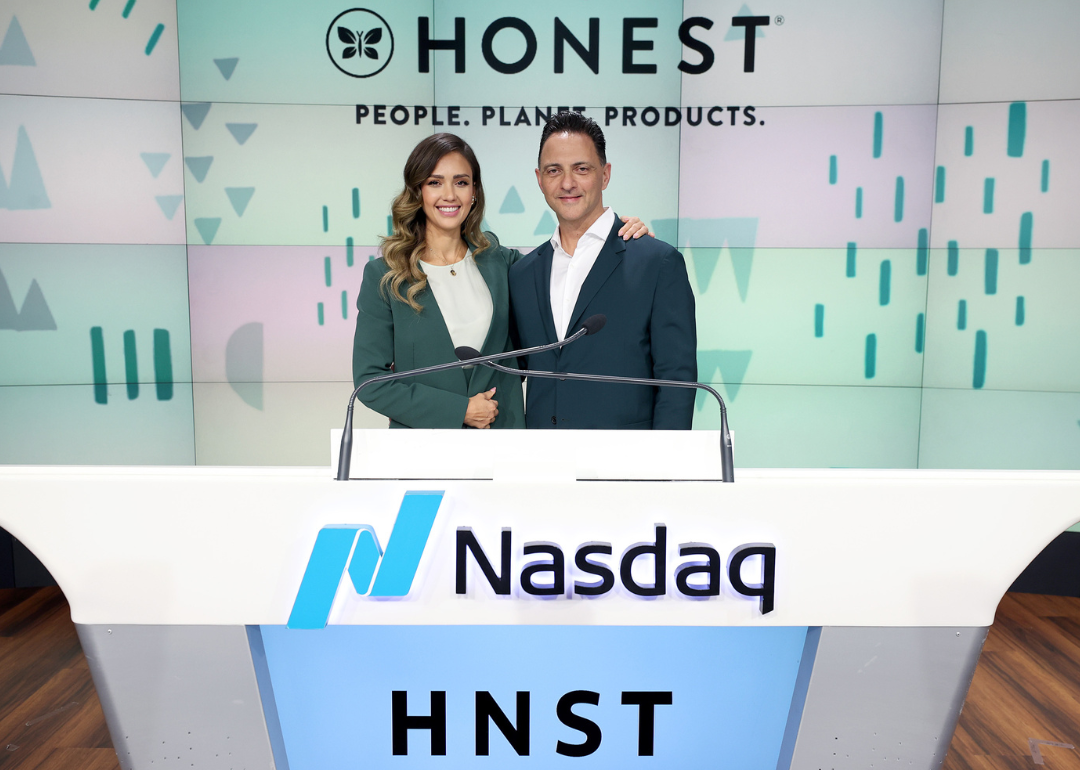 Dimitrios Kambouris // Getty Images for The Honest Company
Honest
Jessica Alba has hardly known life without the limelight. Since she was 11, Alba has been balancing the pressures of fame and success, especially when she caught the world's attention with her role in the sci-fi TV series "Dark Angel." At age 29, she launched The Honest Company, which Alba bills as a household brand specializing in nontoxic goods. She was originally inspired to start the company after the birth of her first child when she discovered that most products on the market contained potentially harmful chemicals. Today, the company is reportedly valued at $550 million.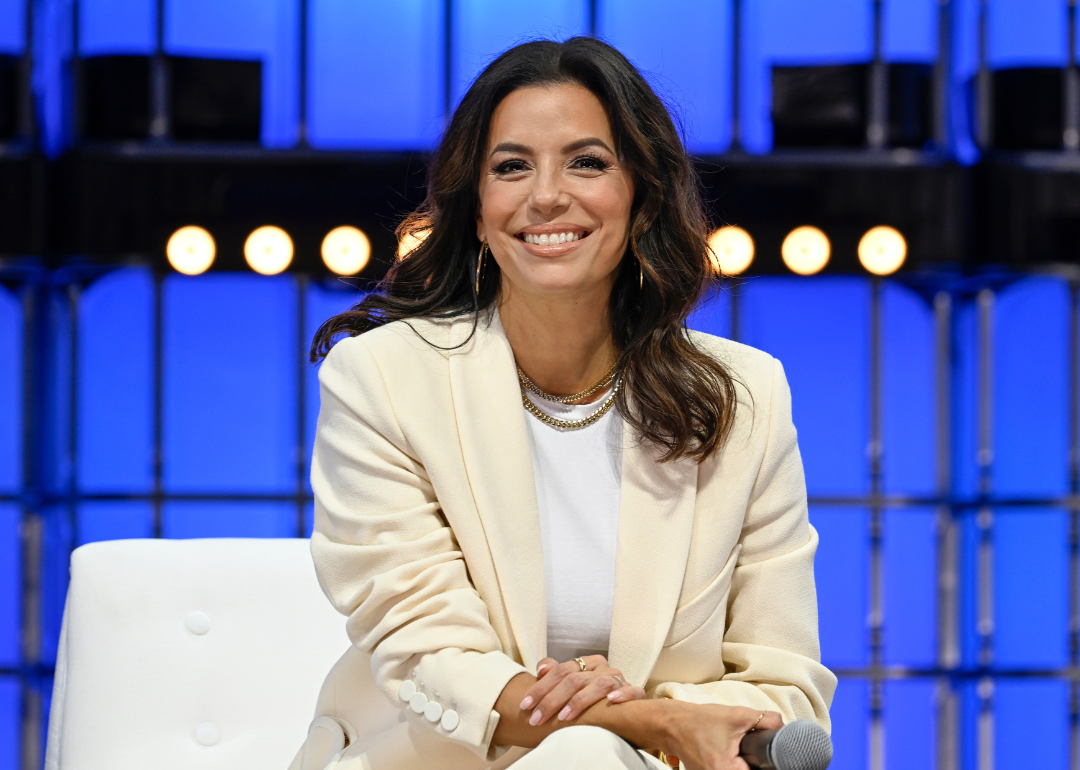 Horacio Villalobos#Corbis // Getty Images
Risa
At the end of 2022 came the rise of Risa, the new brand from "Desperate Housewives" actress Eva Longoria. Risa, Spanish for "laughter," is both a nod to Longoria's upbringing and an incentive to bring joy back into the kitchen. Longoria had already established her love of food with her Mexican heritage-inspired cookbook "Cooking with Love for Family and Friends." With Risa, she expands that mission with various stove-to-table pots and pans. Risa's cookware line is nonstick and nontoxic, but reviewers tend to rave about its clever handle design, which allows you to rest a pot cover by the pot.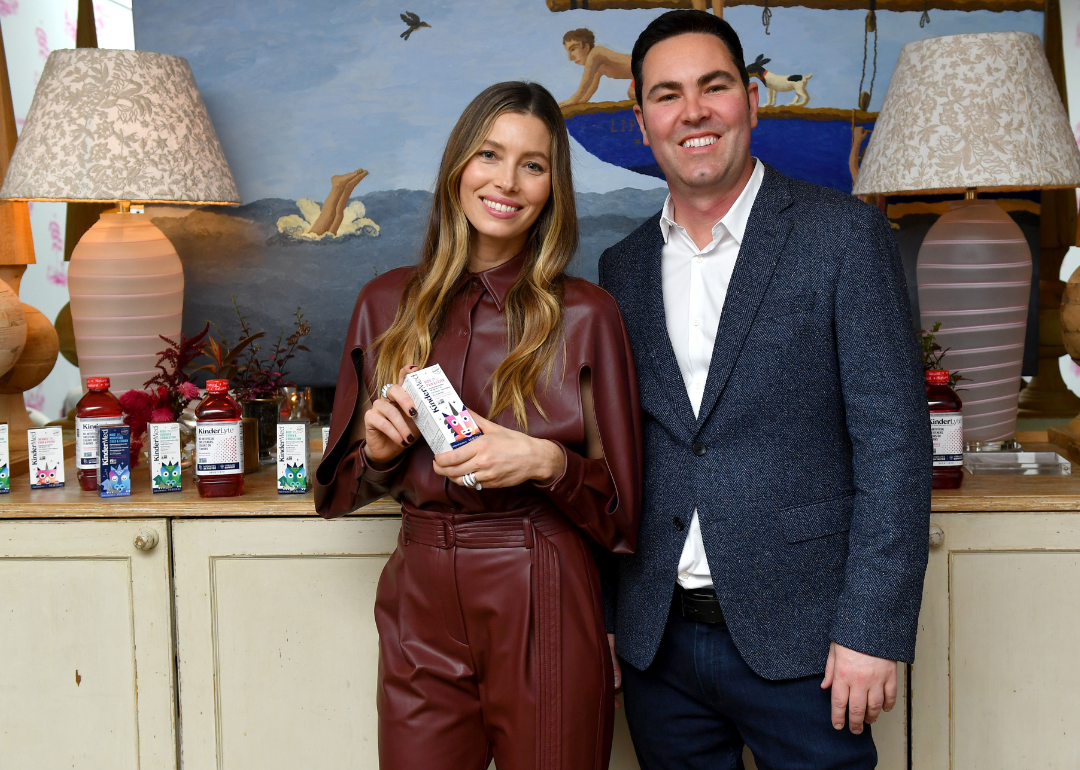 Noam Galai // Getty Images for KinderMed
Kinderfarms
In the summer of 2021, Jessica Biel stepped into the world of vegan produce. Like many of the celebrities on this list, the inspiration for Biel's brand came from family. With her husband, Justin Timberlake, and two sons at home, Biel struggled to find products aligned with her values. So she took matters into her own hands, creating Kinderfarms, a wellness brand focused on families looking for healthier alternatives to the medicine aisles of children's products that included artificial colors, flavors, and sweeteners. Shortly after the brand's launch, they released Kinderfarms' first product, Kinderlyte, a natural electrolyte drink. It also offers medicines to relieve children's coughs, colds, and fevers.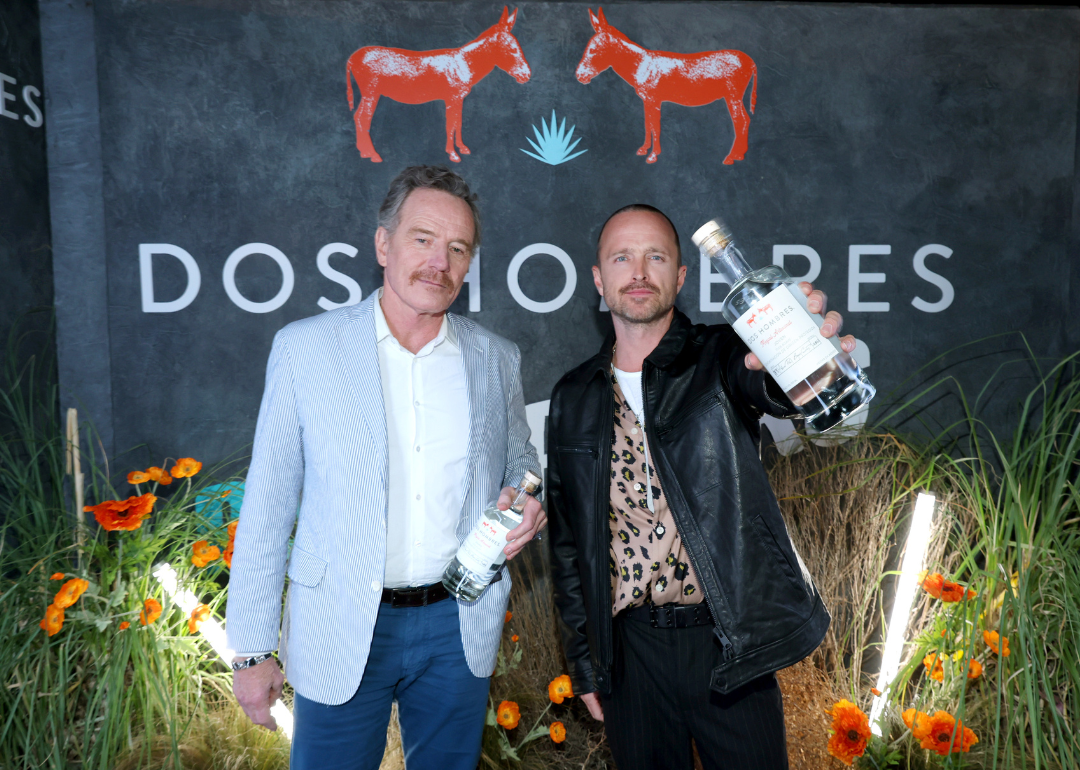 Rich Polk // Getty Images for Dos Hombres Mezcal
Dos Hombres
Tequilas and mezcals seem to be all the rage among celebrities. In addition to The Rock, George Clooney also famously founded his own brand in the 2010s, which he sold in 2017 for $1 billion. So you can't blame "Breaking Bad" actors Aaron Paul and Bryan Cranston for wanting to get in on the business themselves. The idea to launch their own mezcal brand reportedly came from a sushi dinner, where Paul proposed it to his co-star. Since 2019, the actors' brand, Dos Hombres, has established itself as one of the leading mezcals on the market. Paul and Cranston's tours around the country and surprise appearances at Costco sample carts haven't hurt, either.
This story originally appeared on Shopdog and was produced and
distributed in partnership with Stacker Studio.