Many of us have stood in front of a mirror, hairbrush in hand, imagining what it might be like to perform for a crowd of adoring fans. To some, being a pop or rock star is the ultimate dream, something to muse about at your 9-5 job. It might seem strange, then, why so many successful musicians have traded in the music limelight and lifestyle for total privacy or pivoted their careers entirely.
Look a little closer at the brutality of the music industry, and you might find it easier to sympathize with the musicians who chose to leave it all behind.
For that reason, Stacker dove into music history to spotlight 25 musicians who retired early, whether they were forced out for health concerns, fell in love with another line of work, or simply didn't want to play the game anymore.
Each artist had to quit music entirely and change their career to qualify for this list. Artists and acts like Billy Joel, who has yet to record new albums but tours regularly, were excluded because music is still their career. Seeing as only a few artists who step away ever stay off the stage for good, occasional special appearances didn't disqualify musicians from making the list.
You may also like: 100 actors who served in the military
Neil Peart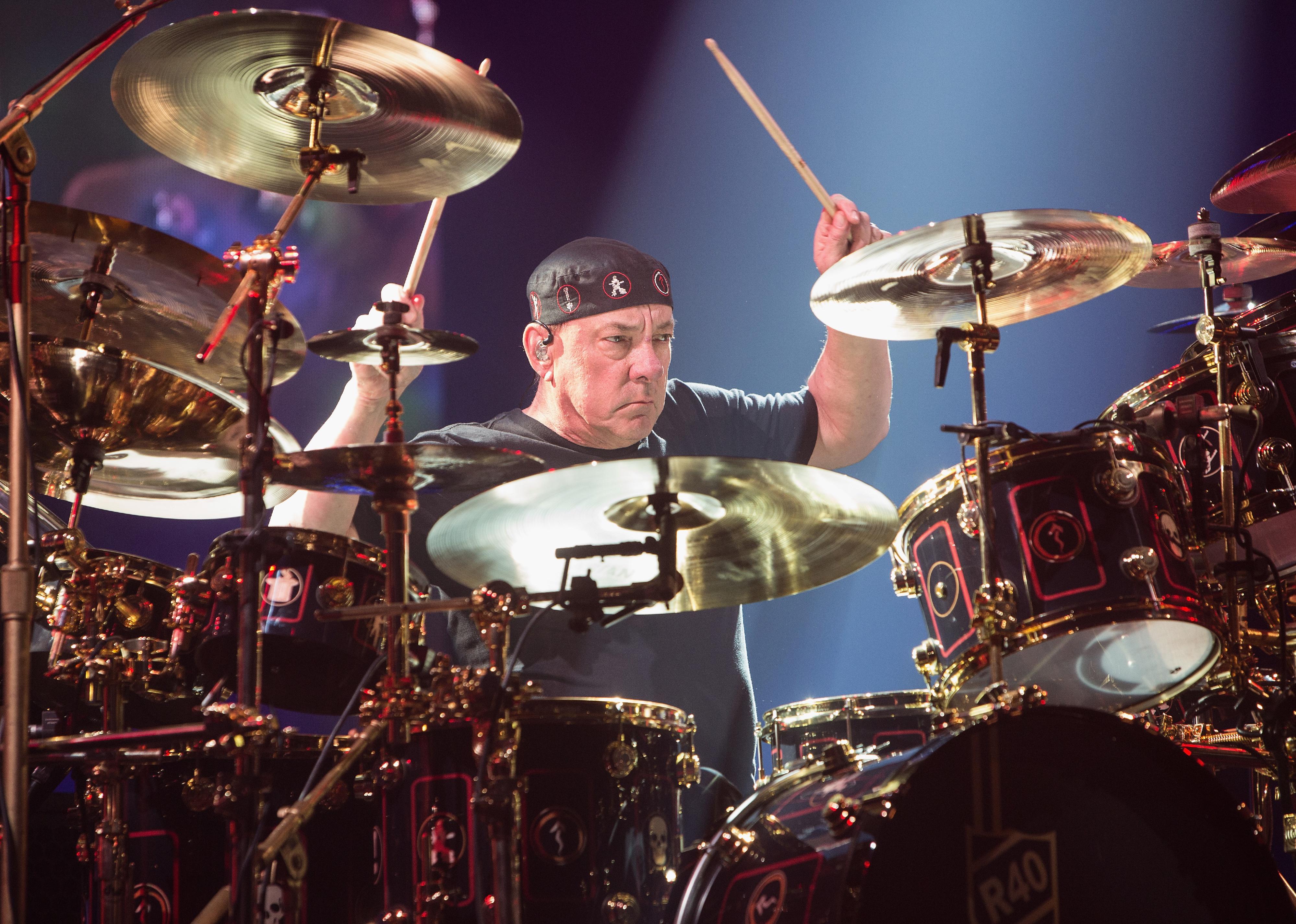 Mat Hayward // Getty Images
Often considered one of the most virtuosic drummers in rock history, Neil Peart gave the prog-rock band Rush a distinctive and pummeling edge. Peart was also responsible for many of the band's highfalutin and philosophical lyrics. Rush played its last show together in 2015 before it was revealed in the band's documentary, "Time Stand Still," that Peart had been suffering immense pain and had to retire consequently.
Paul Natkin // Getty Images
Linda Ronstadt
In a career that spanned 40 years and was littered with a dozen platinum records and 10 Grammys, the singing finally came to an end in 2009, when Linda Ronstadt played her final show. In 2019, the documentary "Linda Ronstadt: The Sound of My Voice" told the story of why she left. Speaking directly to the camera, Ronstadt revealed she had Parkinson's disease, which sadly robbed her of her vocal ability.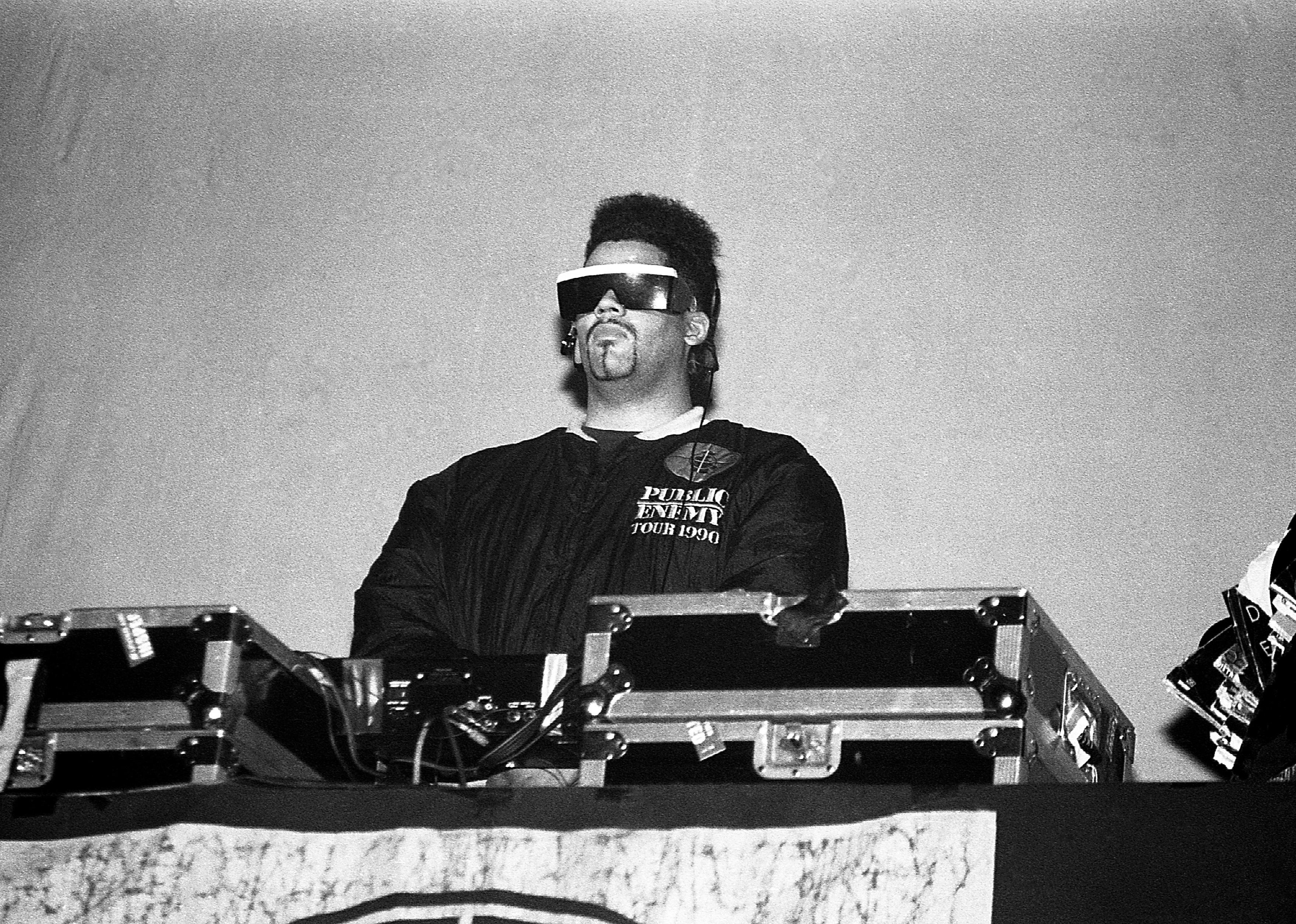 Raymond Boyd // Getty Images
Terminator X
Terminator X made his name on the hip-hop scene as one of the founding members of the legendary Public Enemy before retiring in 2003 and opening an ostrich farm. Nine years later, in an interview with Crazy Hood, X explained that the music industry's greed and money-chasing ultimately led him to retire.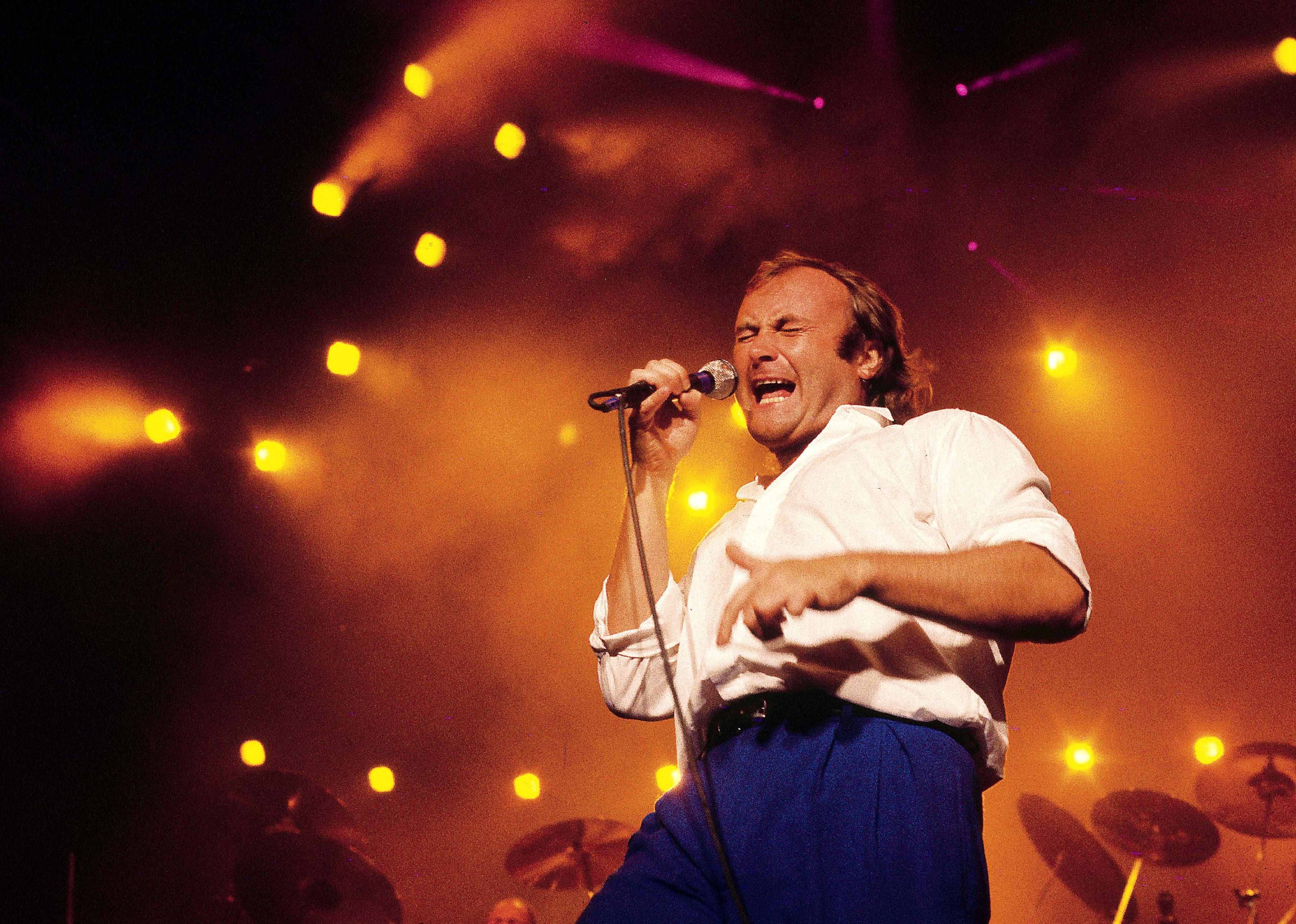 Bob King // Getty Images
Phil Collins
Phil Collins, Genesis' drummer and the hitmaker behind "In the Air Tonight," began experiencing health-related concerns in 2009 after injuring the vertebrae in his upper neck. Following a 14-year live hiatus, he joined Genesis in the fall of 2022 for its last show. Despite his visible frailty, Collins sat center stage, joking that he'd need to find a "real job" after the band's dissolution.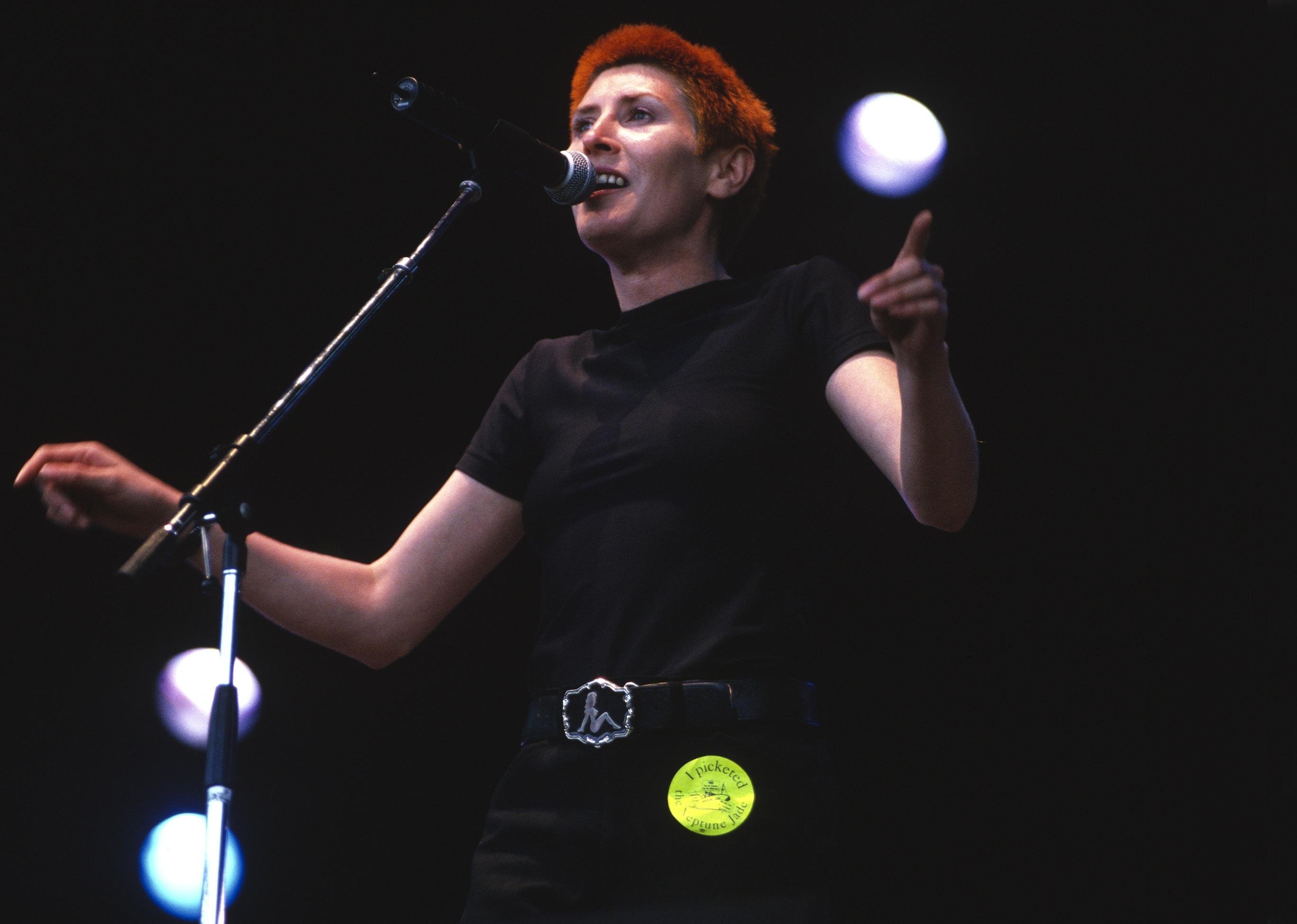 Tim Mosenfelder // Getty Images
Alice Nutter
Alice Nutter, perhaps best known as the operatic singer on Chumbawamba's one-hit-wonder "Tubthumping," ultimately left her musical days behind her after a 23-year career to pursue writing full-time. Now in her late 50s, Nutter writes for the stage and screen.
You may also like: Freddie Mercury: The life story you may not know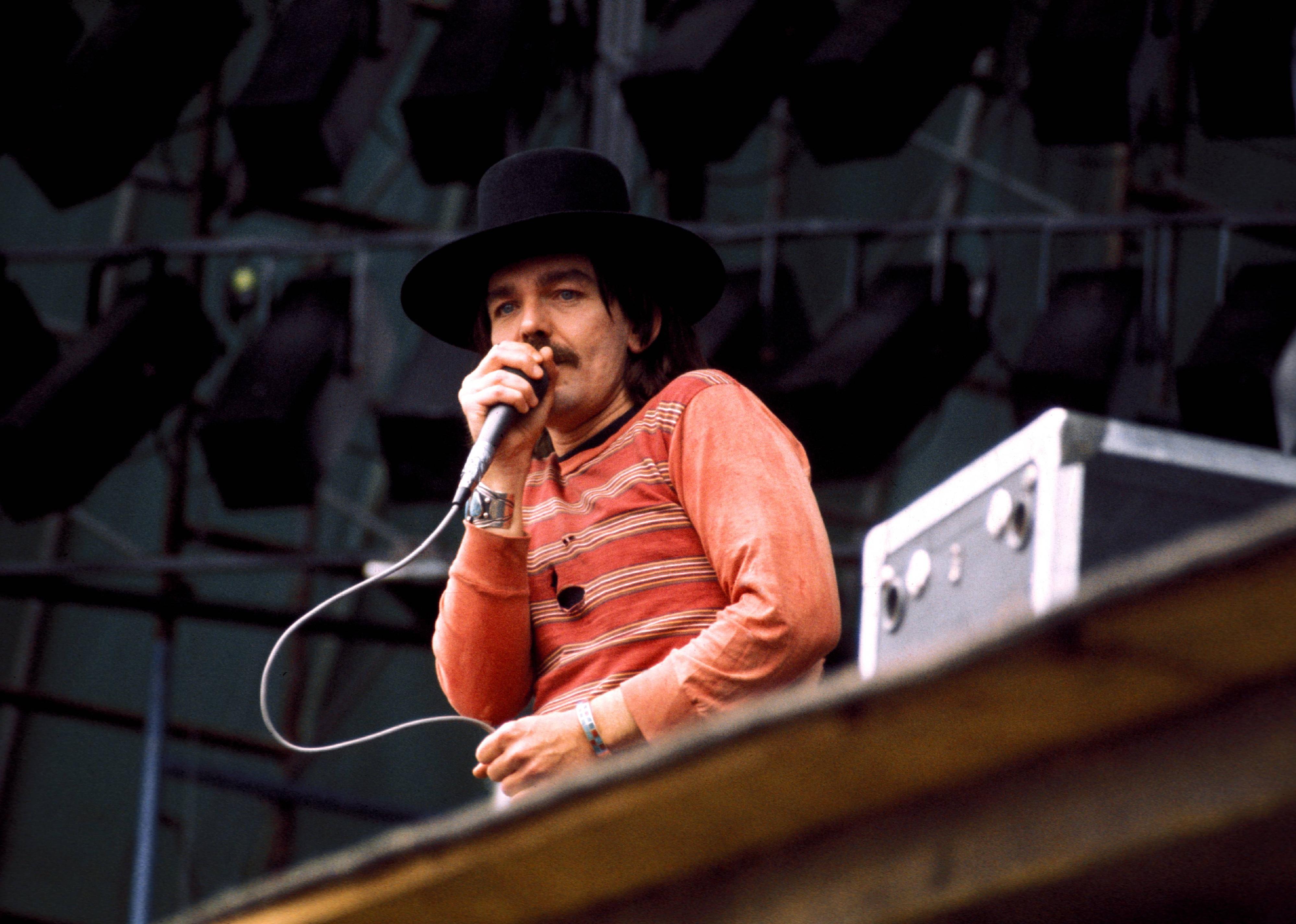 Colin Fuller // Getty Images
Captain Beefheart
Don Van Vliet, better known as Captain Beefheart, set a new template for avant-garde rock in the 1960s. By the decade's end, he had released the influential double LP "Trout Mask Replica," often considered his magnum opus. Following a slew of releases, Beefheart retired from music in 1982, disappearing from public life and into the Mojave Desert, where he spent the rest of his life painting and making visual art.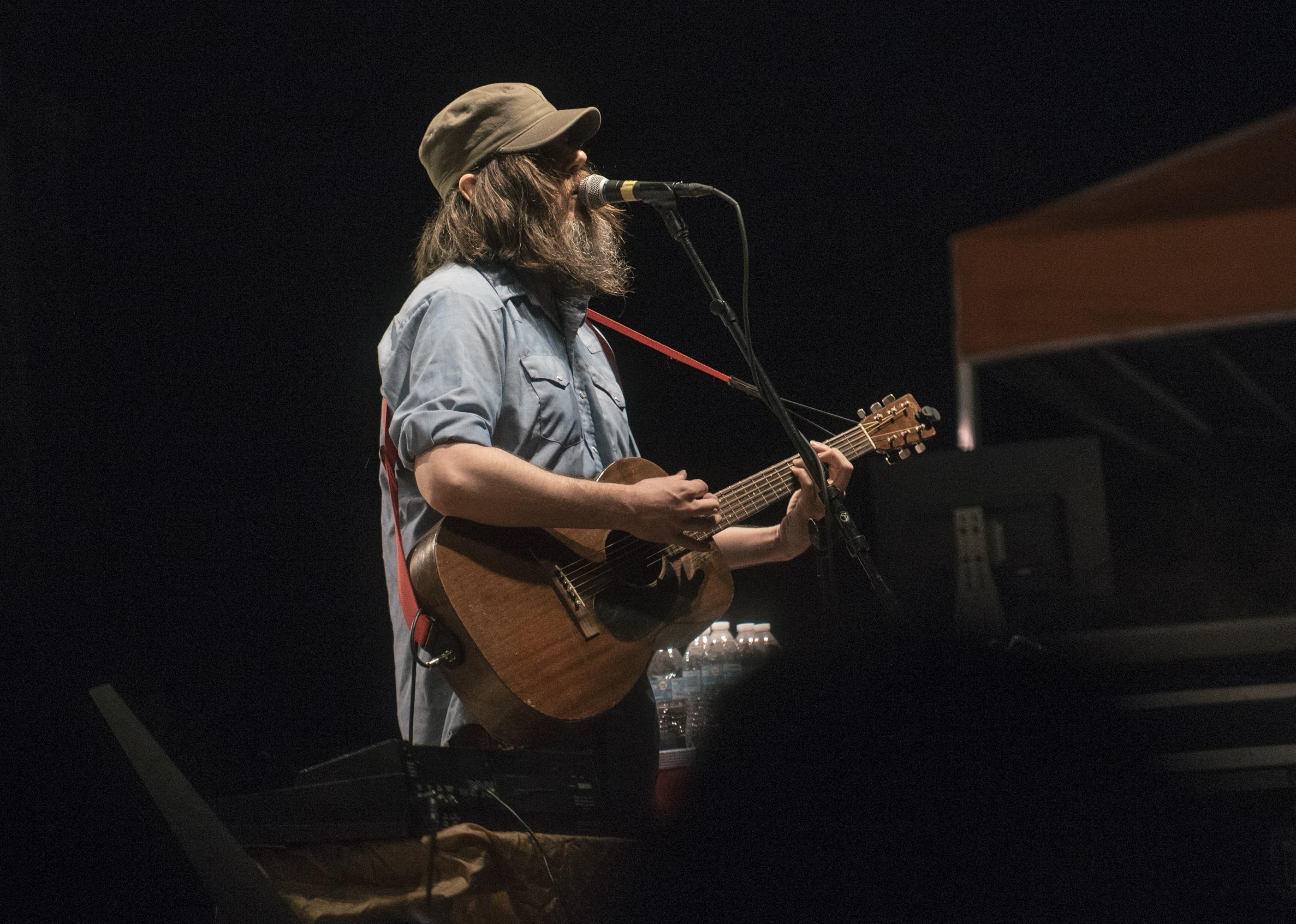 Merrick Ales // Getty Images
Jeff Mangum
After releasing 1998's "In the Aeroplane Over the Sea," one of the most critically acclaimed albums of the 1990s, Neutral Milk Hotel's Jeff Mangum seemed to fall off the face of the Earth. Alongside the band, Mangum seemed content to depart from music and public life after only releasing two albums. Save for a one-off show in 2011, Mangum's been in hiding ever since.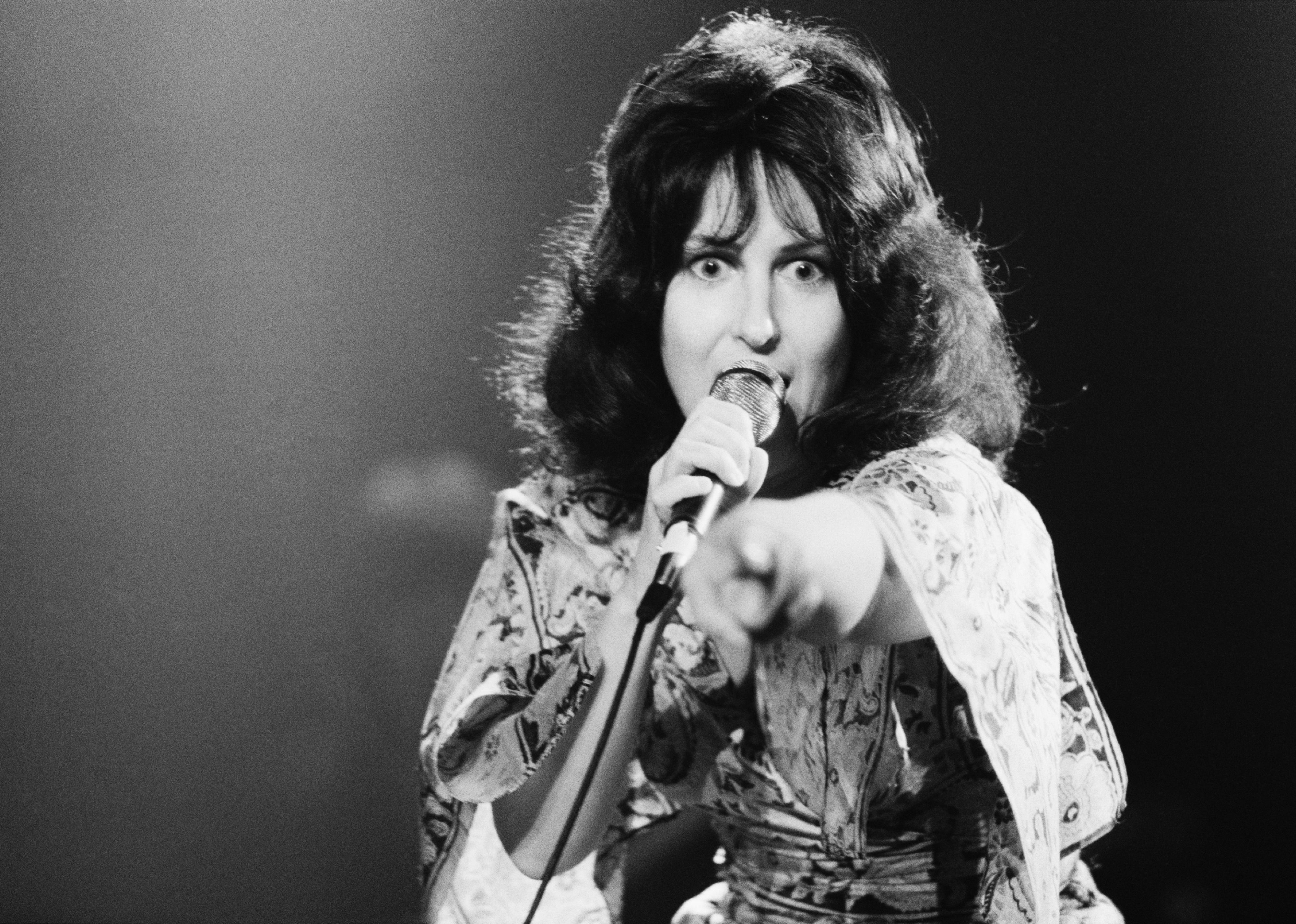 Michael Putland // Getty Images
Grace Slick
As lead vocalist of Jefferson Airplane, Grace Slick was one of the most prominent figures of the 1960s psychedelic rock movement. The band's 1967 album "Surrealistic Pillow" achieved great commercial success, making them one of the first Bay Area bands to receive worldwide recognition. Slick departed shortly after, revealing that her age led her to quit rock 'n' roll.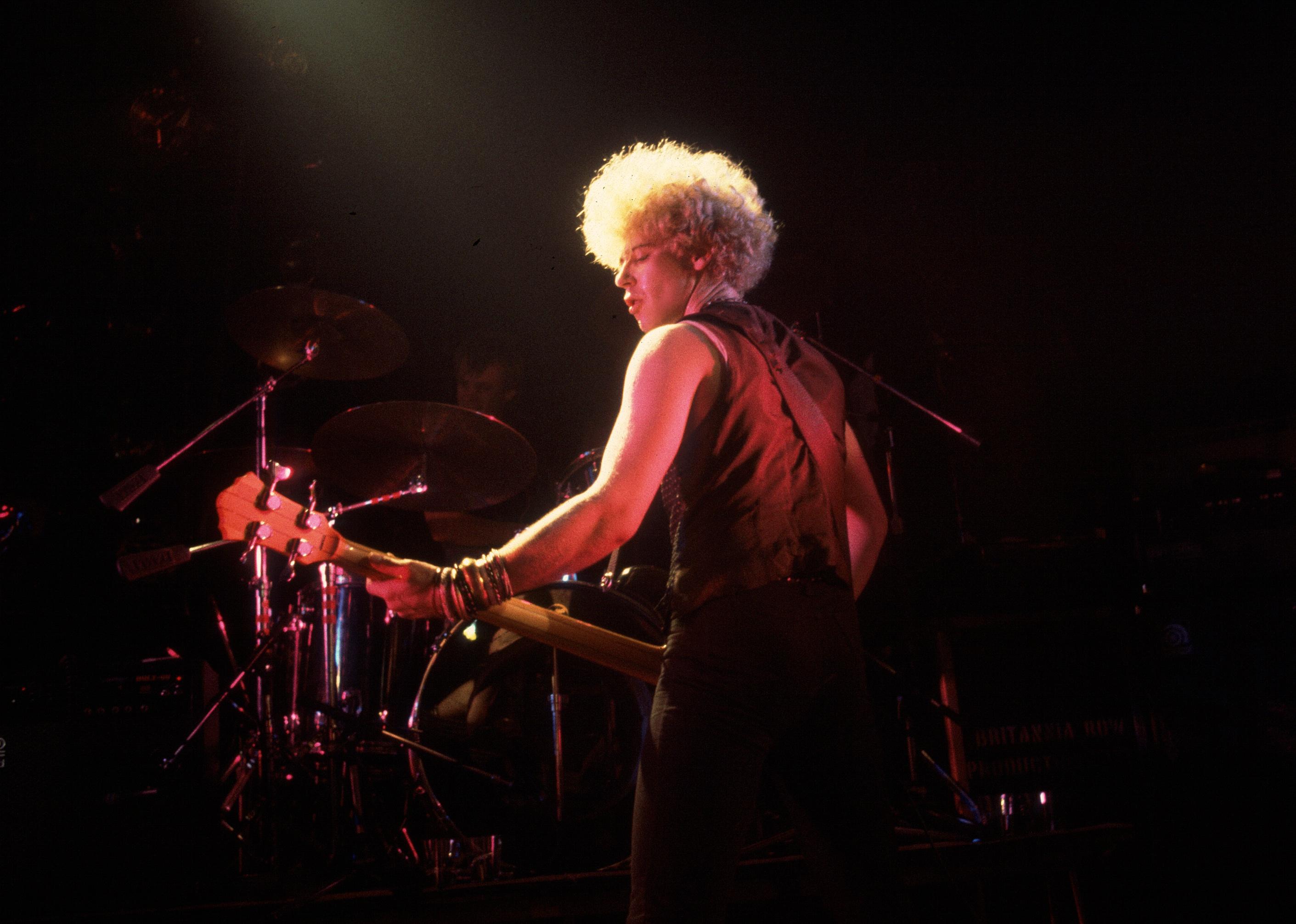 Paul Natkin // Getty Images
Adam Clayton
After 14 albums and 40 years spent playing together, U2's bassist, Adam Clayton, appeared to call it quits when the band played a homecoming show in 2018. When Clayton co-founded the band in 1976, U2 had a sound that veered more toward post-punk, a far cry from the mass-market appeal that defined the later decades.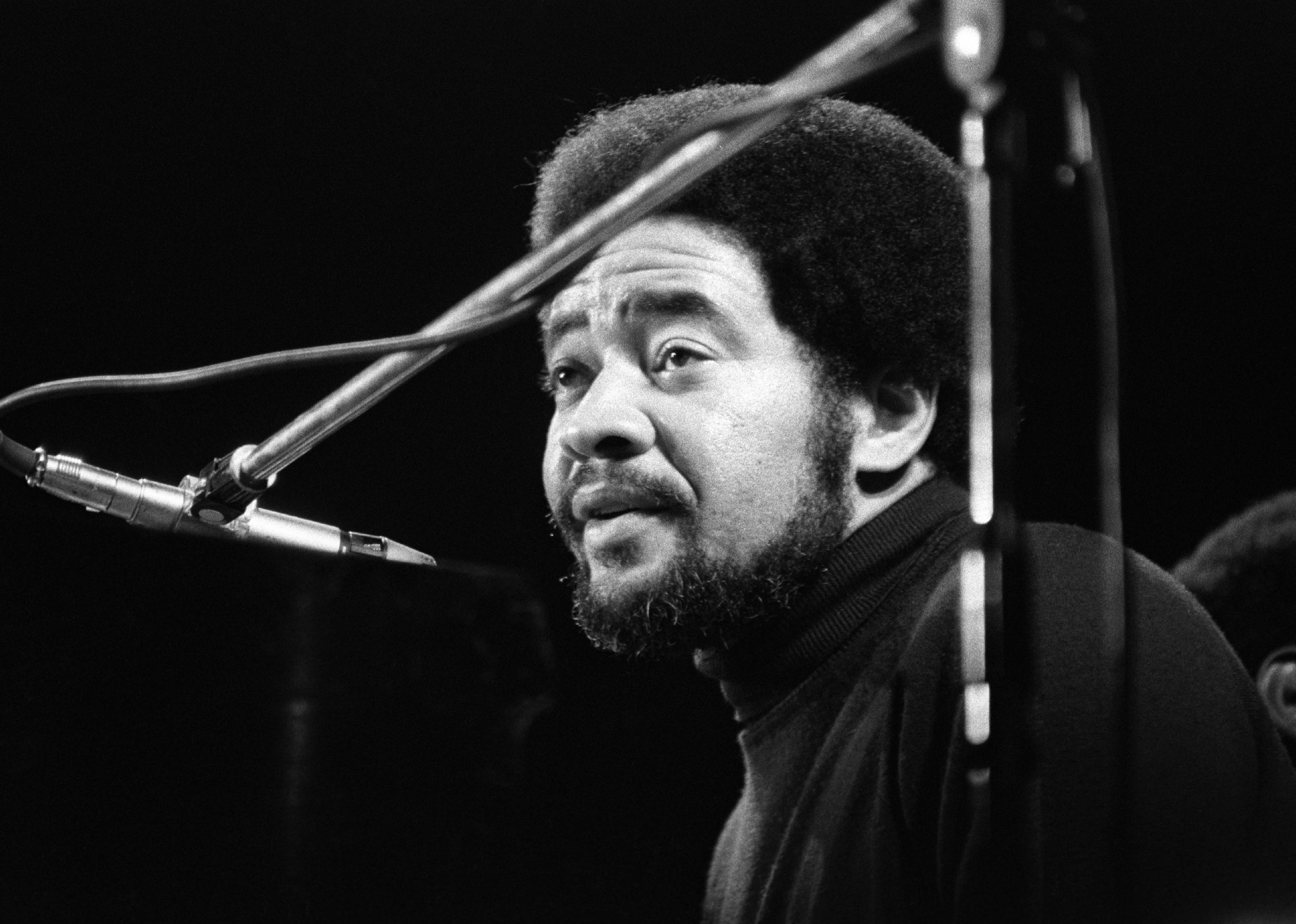 Fin Costello // Getty Images
Bill Withers
A great many musicians threaten retirement throughout their careers. But rarely do any of them follow through on that promise. Unfortunately, that was the case with Bill Withers, the soul singer who produced many timeless hits during his short-lived career. Tired of touring and of his fraught relationship with his record company, Withers retired in the mid-'80s, and nothing seemed to lure him back into the limelight.
You may also like: America's 50 favorite actors of all time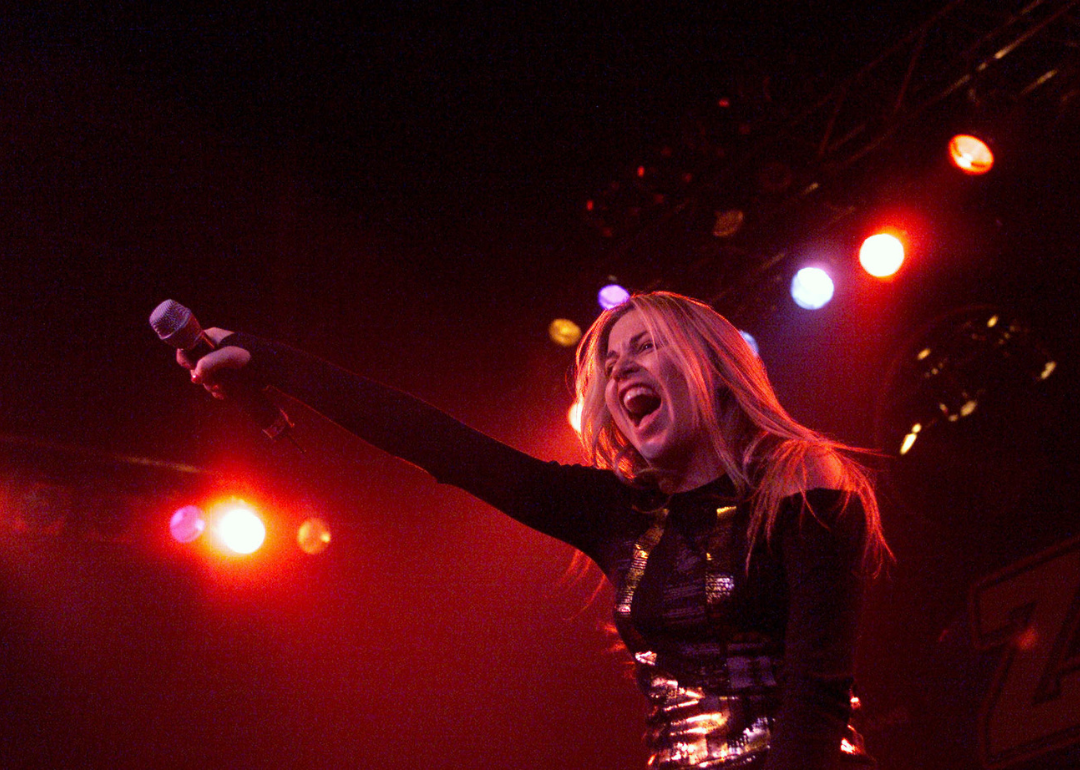 Gabe Palacio // Getty Images
Willa Ford
Willa Ford rose to fame at the start of the 2000s alongside Britney Spears and a boom of women pop stars. Ford's hit "I Wanna Be Bad" shot to the top of the charts in May 2001. But her follow-up singles didn't do quite so well. Ultimately, Ford traded in the microphone and stage for interior design. In 2012, she birthed her own firm, W Ford Interiors.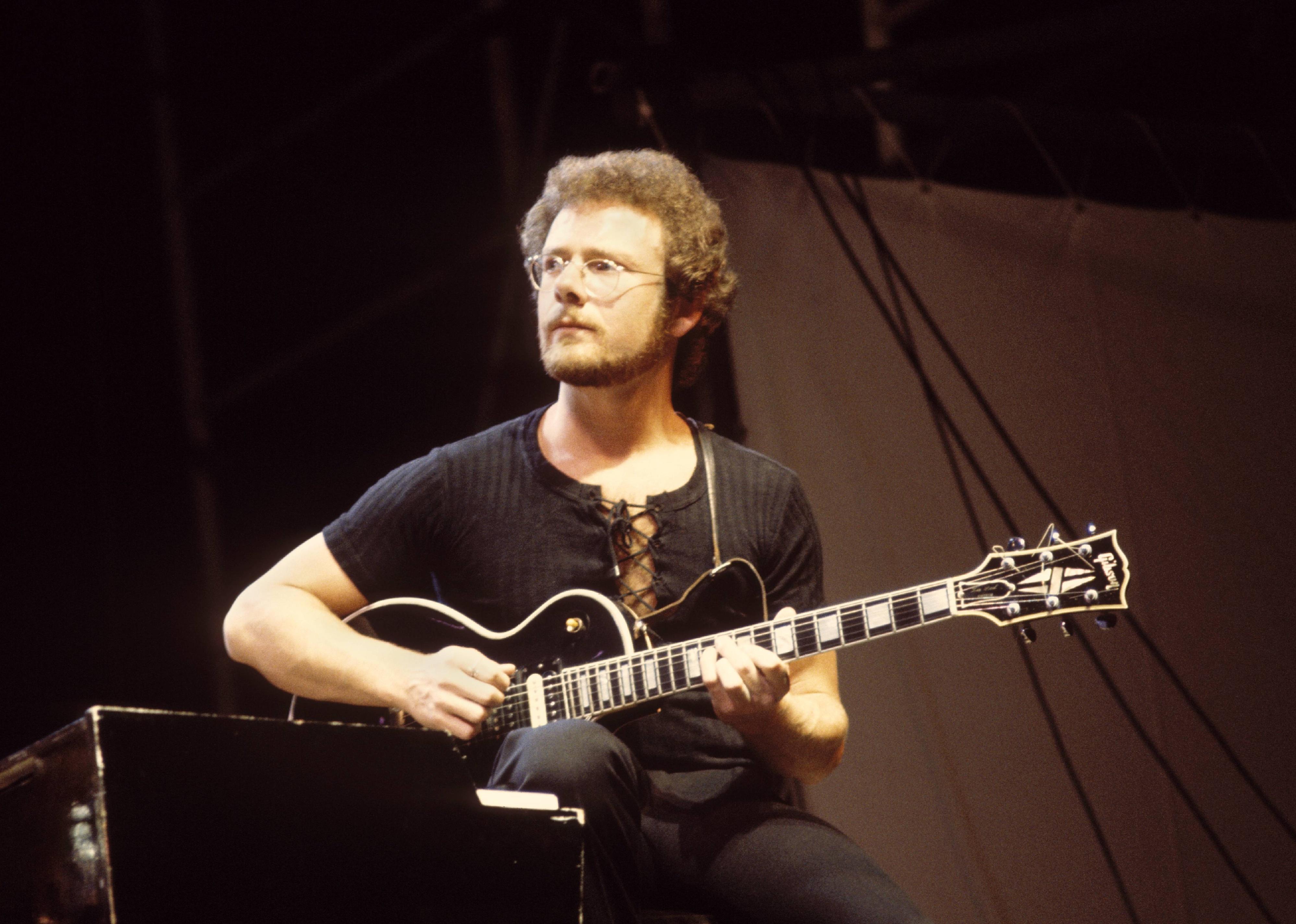 Steve Morley // Getty Images
Robert Fripp
Whether you know him as the creative genius of the '70s prog-rock band King Crimson or as the man who now performs covers alongside Toyah Willcox, Robert Fripp has firmly established himself as a living legend. In 1974, he disbanded King Crimson before going on to score some elite collaborations alongside Brian Eno and David Bowie.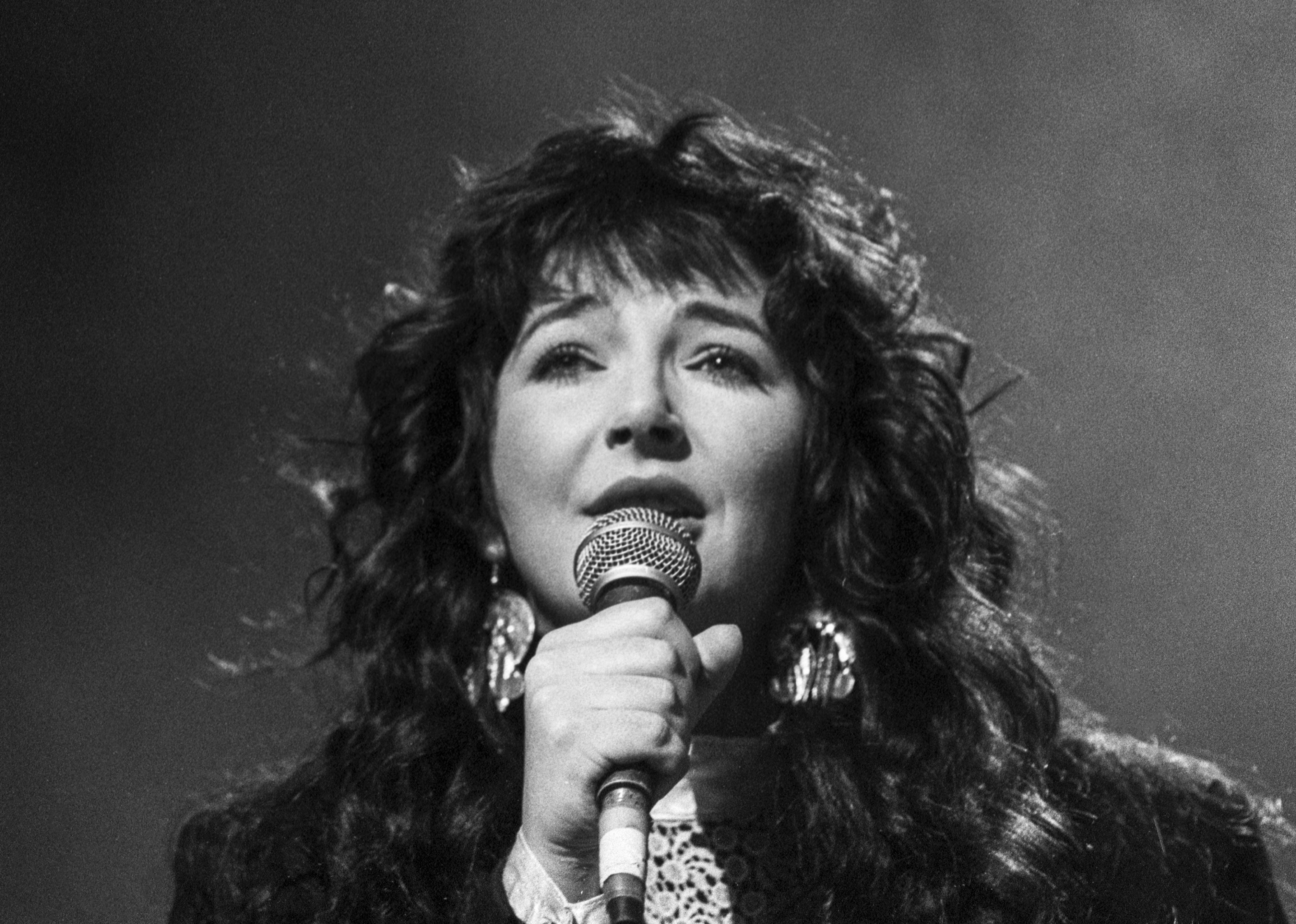 Dave Hogan // Getty Images
Kate Bush
Throughout Kate Bush's stretch from her 1978 debut "The Kick Inside" to 2011's "50 Words for Snow," the mystical singer only embarked on one tour. Following years of silence, Bush played a series of shows in London in 2014, singing songs from throughout her career. Bush, who has developed a reclusive reputation, reemerged briefly in 2022 with words of gratitude when her 1985 track "Running Up That Hill (A Deal With God)" became one of the biggest tracks of the year, thanks to its inclusion in the fourth season of "Stranger Things."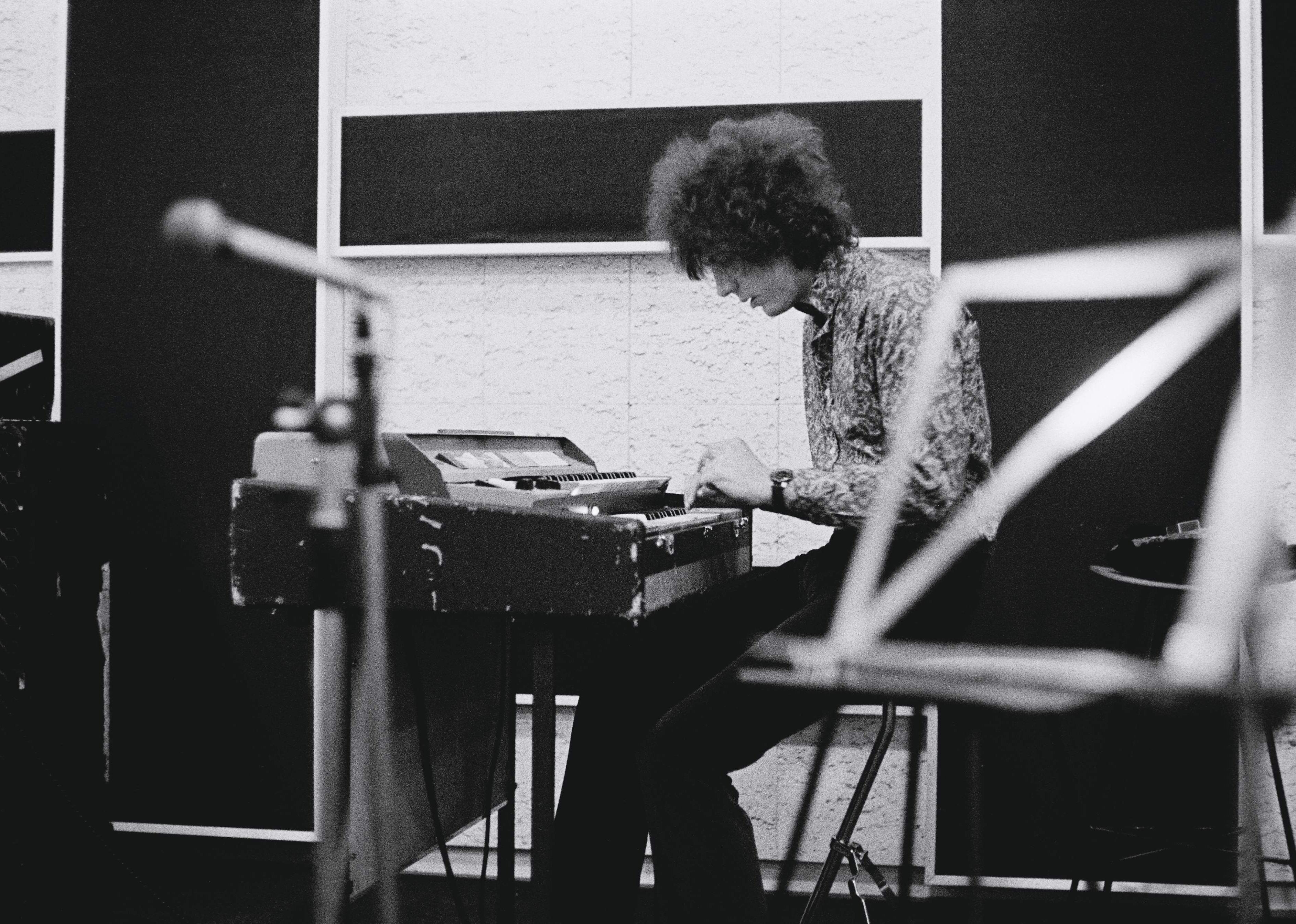 Andrew Whittuck // Getty Images
Syd Barrett
Syd Barrett, the frontman and creative mastermind behind Pink Floyd, immediately seemed ill-equipped to deal with the fanfare of fame. Saddled with addiction, Barrett departed from Pink Floyd in 1968 and went on to live most of his life in relative seclusion. At 60, Barrett died of cancer, leaving behind a formidable legacy despite only a brief stint in the limelight.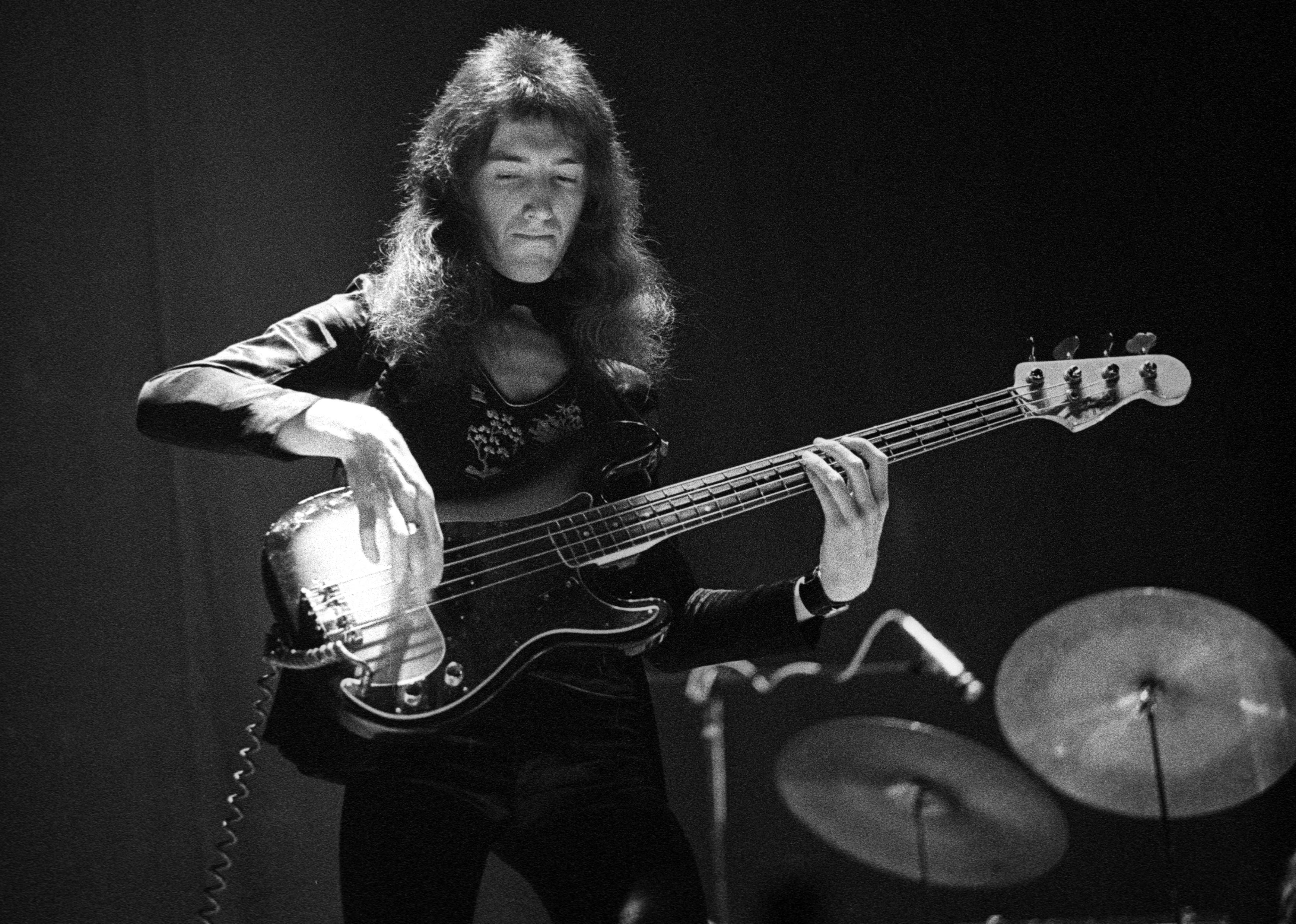 Ian Dickson // Getty Images
John Deacon
John Deacon was a relative late-comer to Queen, joining the band in 1971, just a year after frontman Freddie Mercury's enlistment. Responsible for hits like "Another One Bites the Dust," Deacon became integral to the band before his retirement in the early '90s, which came soon after Mercury's death in 1991.
You may also like: Celebrities you might not know are LGTBQ+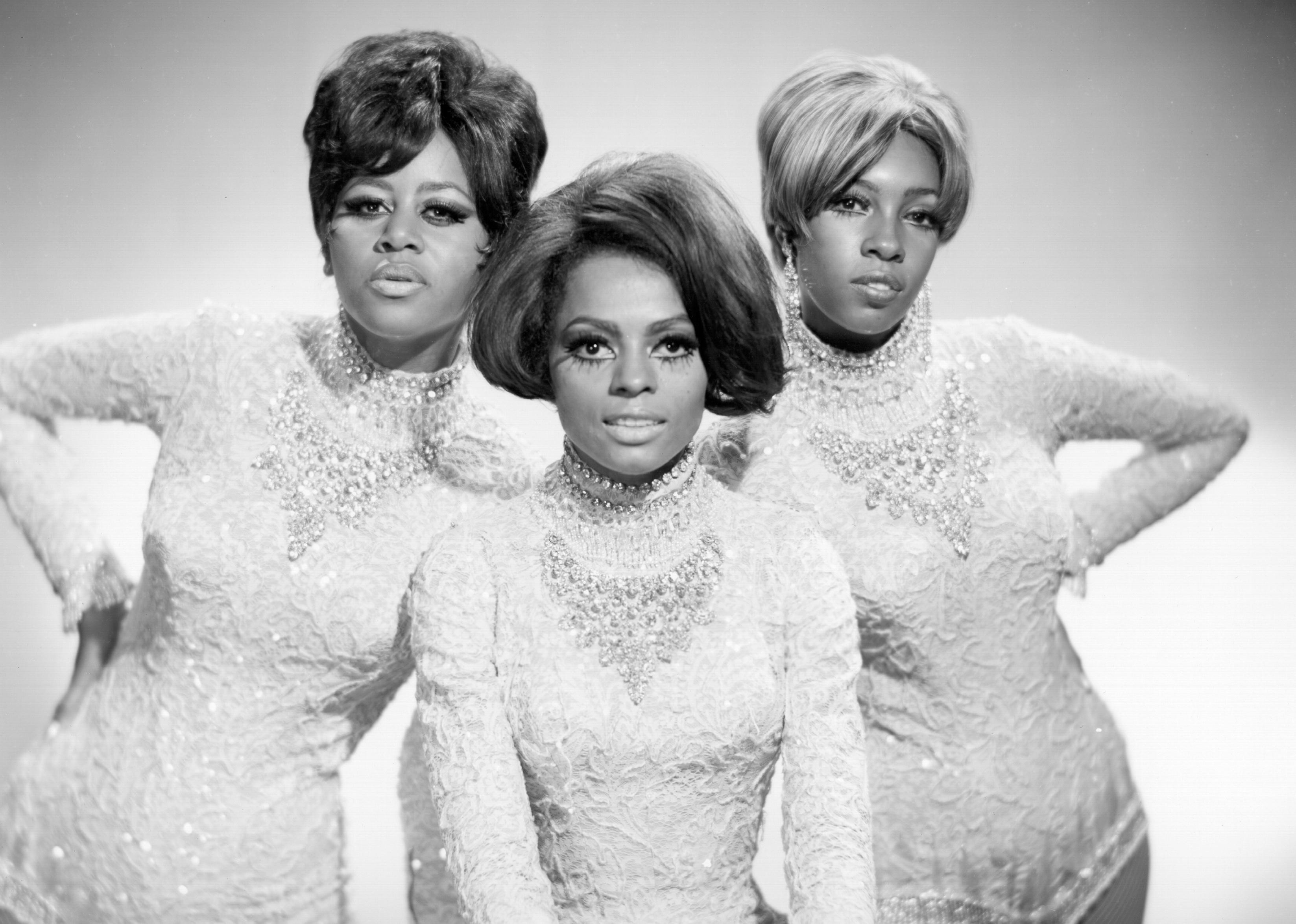 Michael Ochs Archives // Getty Images
Cindy Birdsong
Cindy Birdsong began her musical career as one part of Patti LaBelle and the Bluebelles before gaining greater notoriety in 1967 when she joined the Supremes. The trio achieved stratospheric success, but that didn't stop Birdsong from leaving the group (twice) in the 1970s. Birdsong's dream had always been to become a nurse, which she did soon after retiring from music.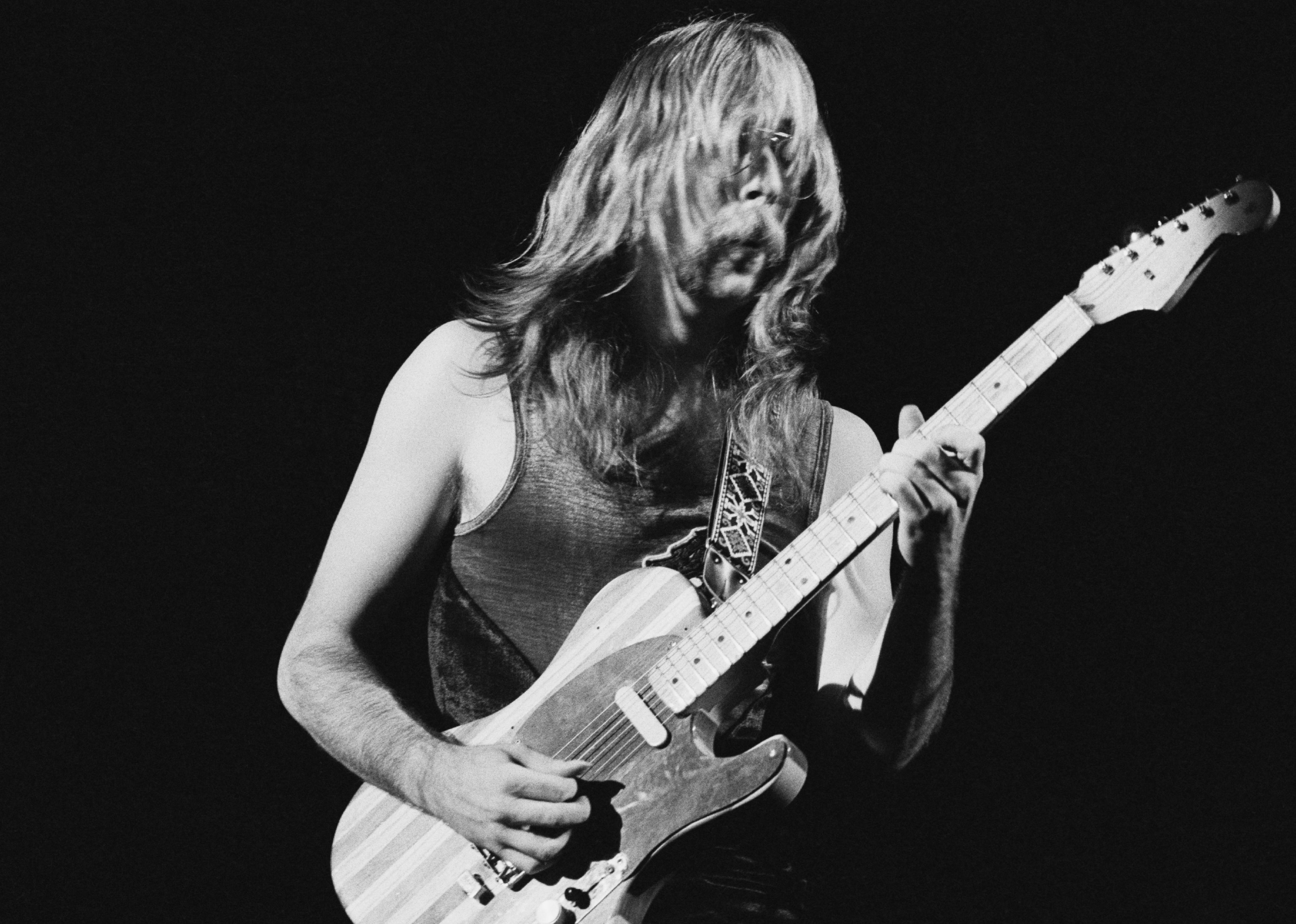 Michael Putland // Getty Images
Jeffrey Allen 'Skunk' Baxter
Jeffrey Allen "Skunk" Baxter co-founded Steely Dan before joining the Doobie Brothers for a five-year stint. He also worked as a guitarist-for-hire for superstars like Dolly Parton and Rod Stewart. Baxter then made quite the curveball in the 1980s, trading his strings for missiles. That decade, he became a defense consultant for the Department of Defense.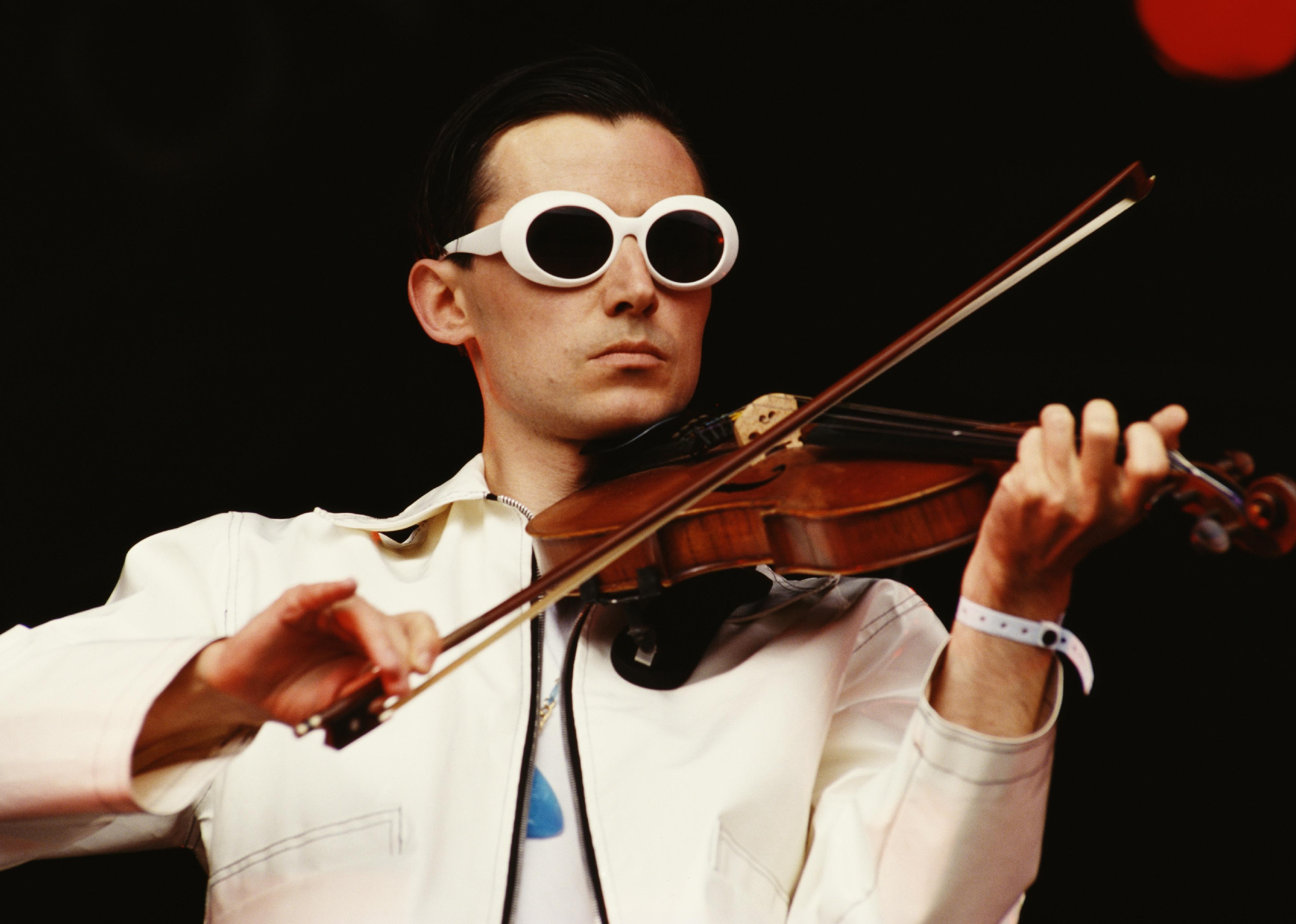 Michael Putland // Getty Images
Russell Senior
The wry alternative rock band Pulp put Sheffield back on the musical map toward the end of the 1980s. Sharing the stage with frontman Jarvis Cocker, the band's violinist, Russell Senior, lent the band an eccentric edge. After 13 years in the band, Senior left Pulp in 1997 and later embarked on a career as an antique dealer.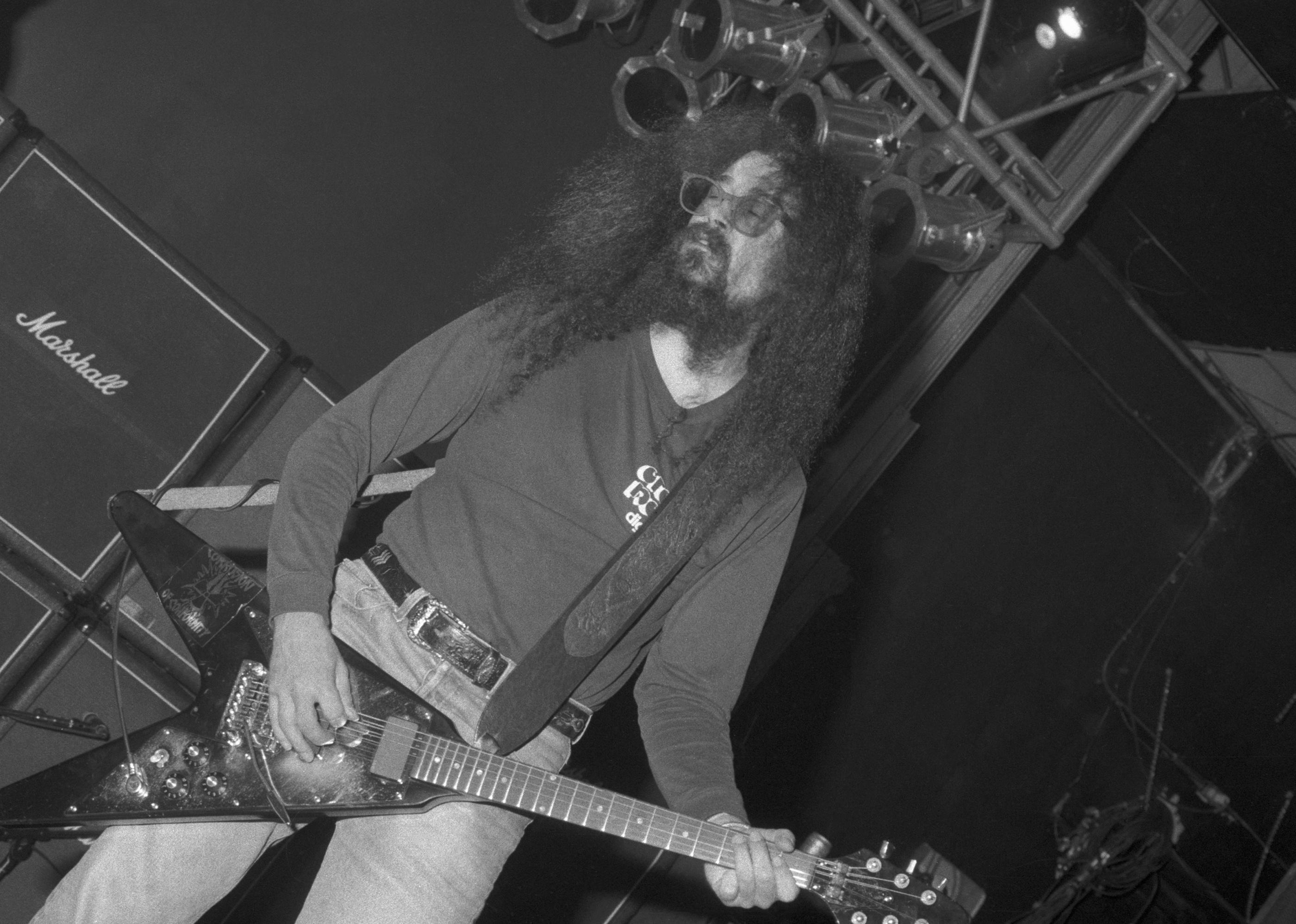 Lisa Lake // Getty Images
Jim Martin
Right after the heavy metal band Faith No More released its album "Angel Dust" to critical and commercial applause, Jim Martin, the band's guitarist, left the group just at the peak of its success. After 15 years of relative silence, Martin answered a series of fan questions for a U.K.-based blog and explained that his departure was due to no longer aligning with the band's musical direction.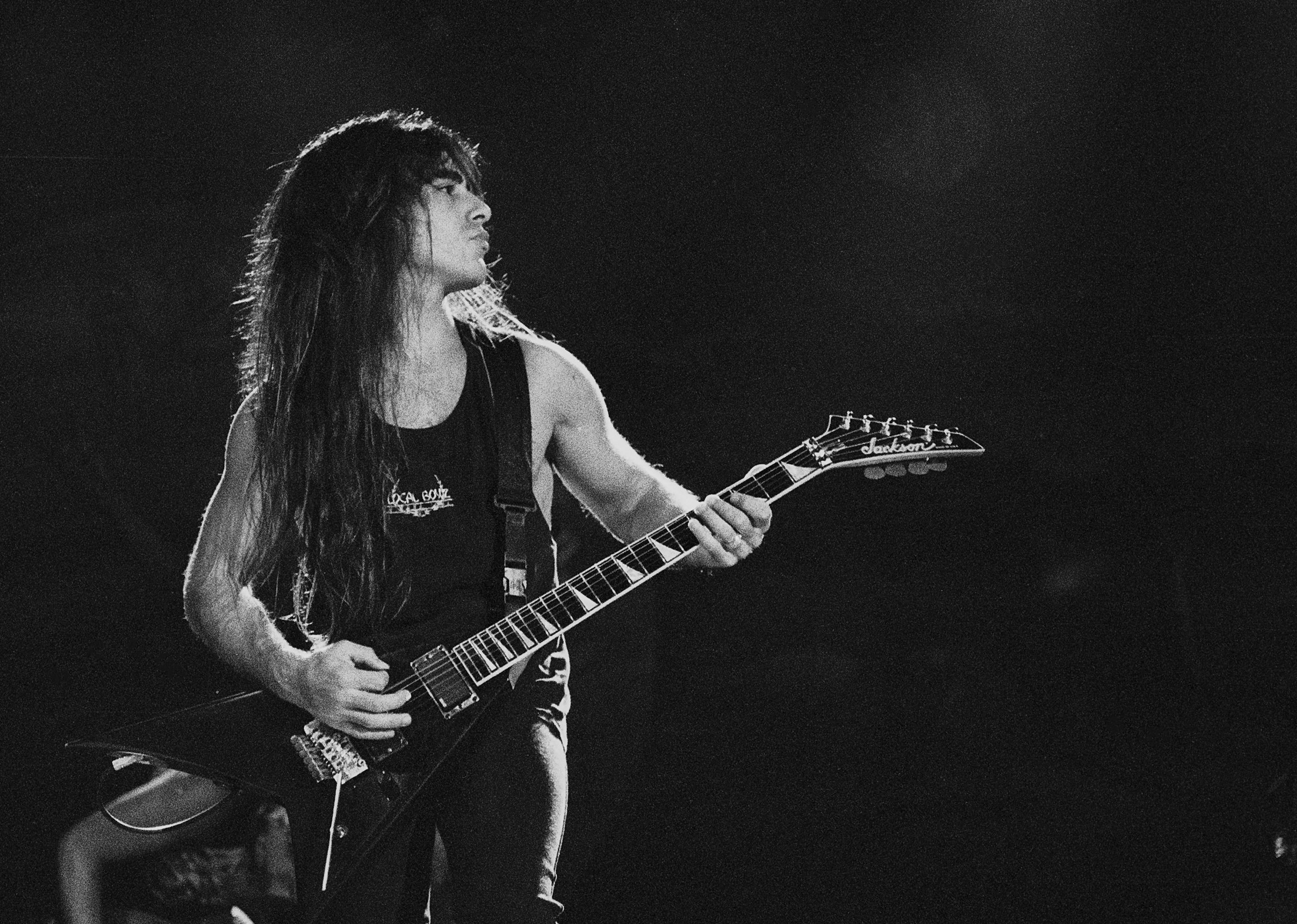 Lisa Lake // Getty Images
Dan Spitz
From 1983 to 1995, Dan Spitz enjoyed great acclaim as the guitarist for the thrash metal band Anthrax. During Spitz's time in the band, Anthrax sold over 30 million albums and earned three Grammy nominations. Still, that wasn't enough to keep Spitz around; later on in the '90s, Spitz pursued a career in luxury Swiss watchmaking, with his models priced at no less than $128,000.
You may also like: 30 stars who hit their stride late in life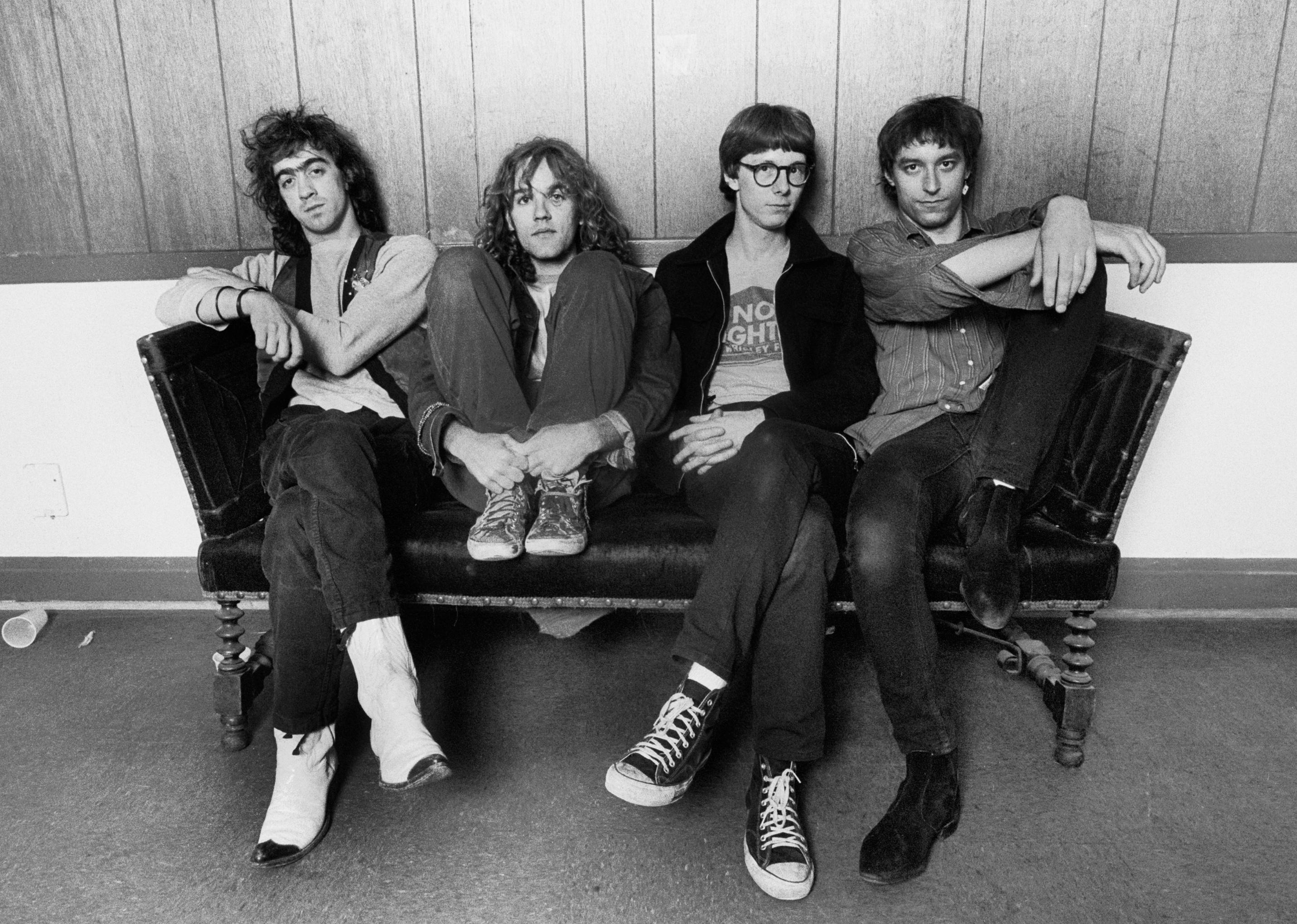 Paul Natkin // Getty Images
Bill Berry
R.E.M. fans will recall 1995 with some sadness as the year that the band's drummer, Bill Berry, collapsed on stage in Switzerland after suffering a brain aneurysm. Two years later, the quartet became a trio as Berry decided to leave the band for good. Following his departure, Berry became a farmer in his home state of Georgia.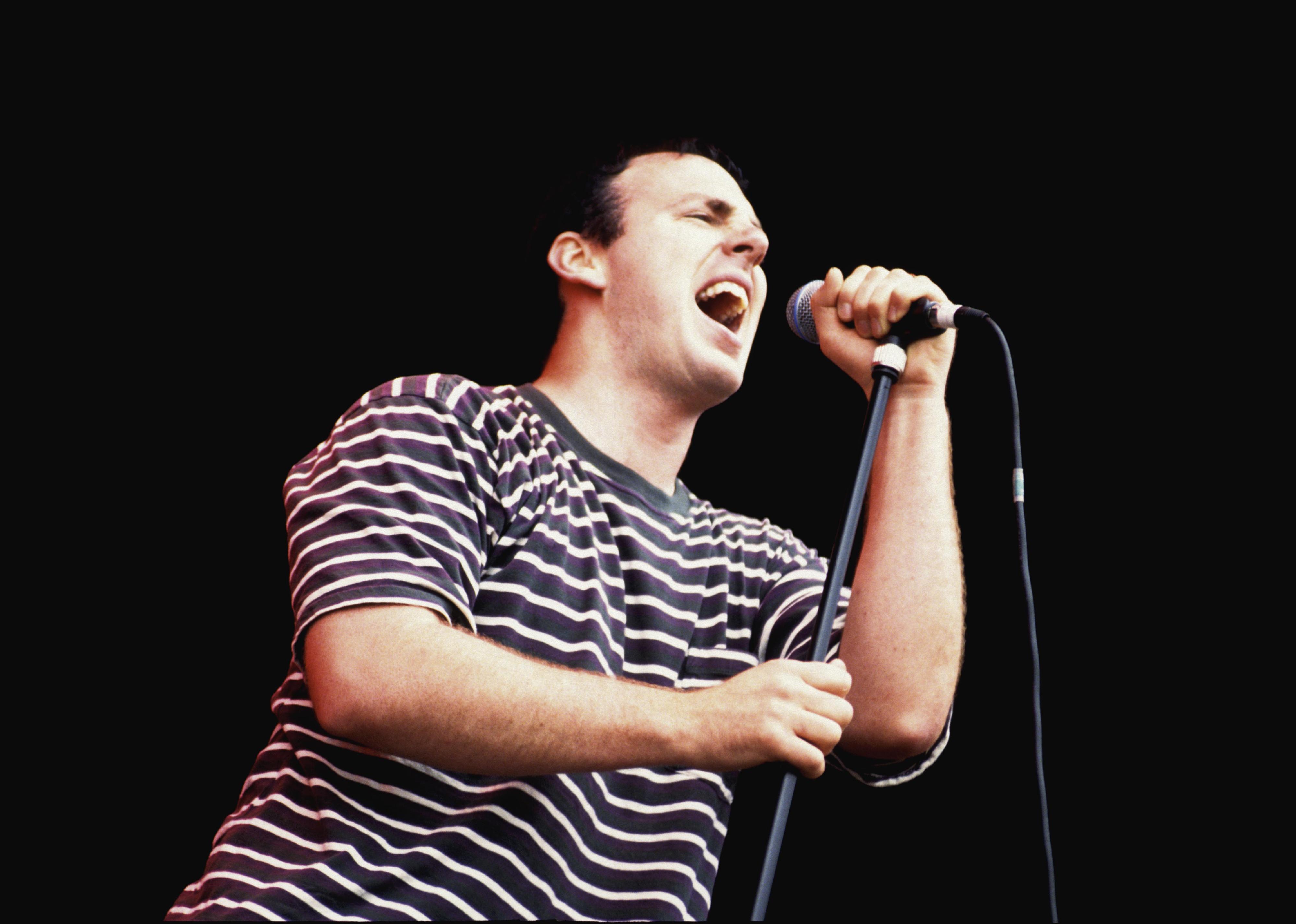 Stuart Mostyn // Getty Images
Greg Graffin
At only 15 years old, Greg Graffin formed the legendary punk band Bad Religion alongside a few of his high school classmates in Southern California. They briefly disbanded in 1985 before reemerging with a tweaked lineup in 1986. It wasn't long before Graffin left for good, choosing instead to pursue a career in science. He later obtained a Ph.D. in zoology at Cornell University, where he now teaches.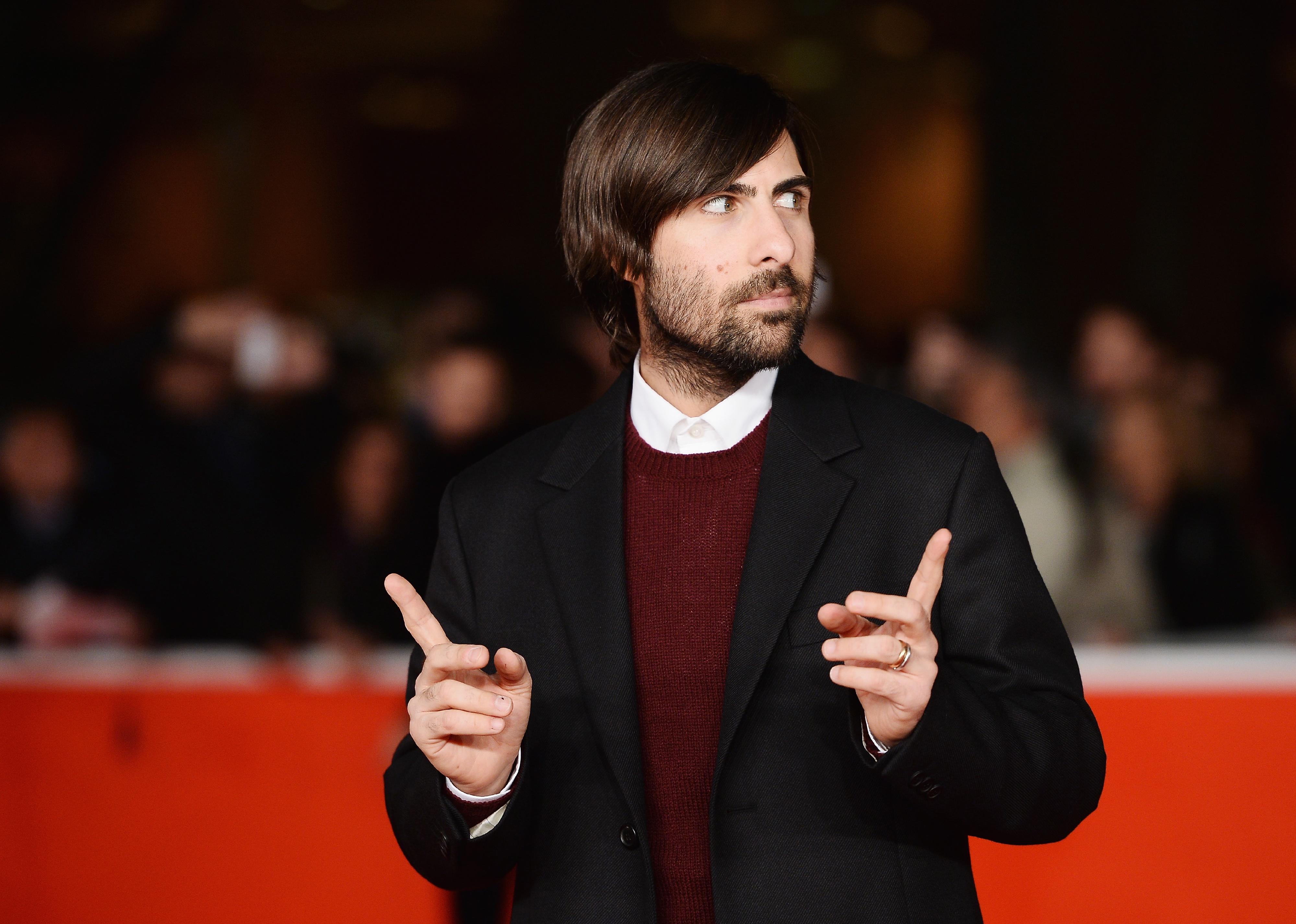 Daniele Venturelli // Getty Images
Jason Schwartzman
While you probably know him best as the indie actor in films like "Rushmore," Jason Schwartzman first earned his name as the drummer for Phantom Planet, the band behind the iconic theme song of "The O.C." He's also written music for the screen, including the theme for HBO's "Bored to Death," but with little musical output since. It may be safe to assume that Schwartzman has ultimately traded in music for acting.
Brian Rasic // Getty Images
Dave Rowntree
His music has been played on both the Glastonbury main stage and on a spaceship to Mars, but Blur's drummer, Dave Rowntree, has taken a few career u-turns away from music since. In 2009, he trained as a solicitor. In 2010, he became a campaigner for the Labor party. Later, he explained that those decisions were basically "a mid-life crisis." Now, Rowntree works as a composer.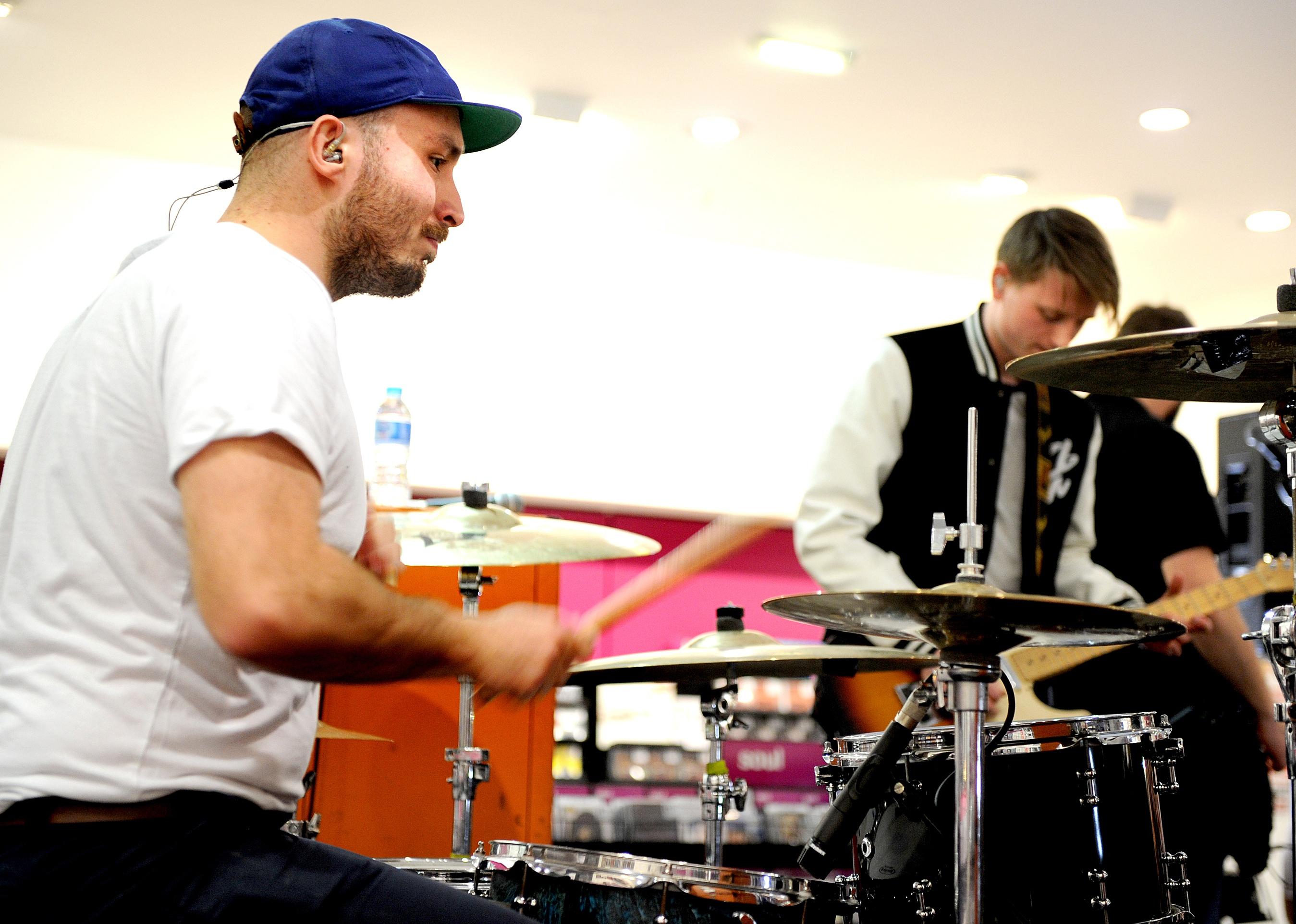 Shirlaine Forrest // Getty Images
Patrick Foley
In 2012, Patty Walters posted an online advertisement for musicians who might be keen to start a post-punk band alongside him. Among those who answered the call was Patrick Foley, who soon became the band's drummer. After eight years in the band, Foley announced on Twitter that he would be leaving to pursue a career as a firefighter instead.
You may also like: America's 50 favorite actresses of all time
This article originally appeared on Stacker Media.